Newsmakers: May 2022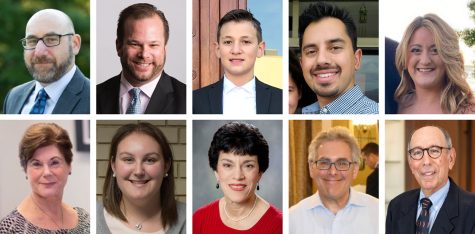 Howard Rosen is the new board chair of Covenant Place. Rosen is a Vice President Strategic Planning and Programming at Stifel Financial Corp. A member of Congregation Shaare Emeth, Rosen has served on the Covenant Place board and Finance Committee for 10 years.
Cantor Seth Warner of Shaare Emeth has been elected president of the American Conference of Cantors. He will be installed June 8 at the group's annual convention in Chicago. Warner's presidency takes effect Aug. 1. 
Adam Siffer won first place in November for his two piano solos at the Missouri Music Teachers Association Missouri State Competition, Young Artist Performance Grade 8. Adam is the son of Renee and Mark Siffer and attends Parkway Northeast Middle School and Congregation Temple Israel.
Sam Dorshow recently graduated from the IHM Academy of EMS and passed national certification exams while serving as a full-time emergency medical technician. He is continuing his employment with Abbott Ambulance as a full-time paramedic. Dorshow attends Congregation B'nai Amoona.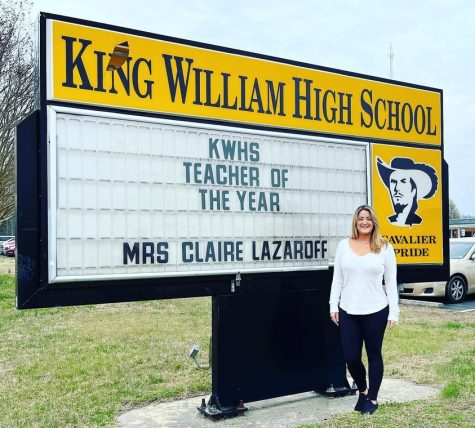 Former St. Louisan Claire Lazaroff Deane has been selected as Teacher of the Year at King William High School in King William, Va. A graphic-design teacher, she has been at the school for five years.
Veterans Home Care's Bonnie Laiderman has been honored as a Remarkable Woman by St. Louis television stations FOX 2 and KPLR 11 (Nexstar Media Inc.). Remarkable Women is a nationwide initiative that is part of Nexstar's celebration of Women's History Month and International Women's Day. It is designed to honor the influence that women have on public policy, social progress and the quality of life in the United States. Locally, Laiderman was chosen as one of four St. Louis finalists from more than 180 nominations. Laiderman attends United Hebrew Congregation.
Amanda Packman Stein and Darien Arnstein will receive two of the three Social Change awards to be given May 16 at the National Council of Jewish Women national meeting in Washington, D.C. Stein, vice president of NCJWSTL, is the recipient of the Elissa Froman Inspiring Leader Award. She is a member of Temple Israel. Arnstein, a past president of NCJWSTL and member of Kol Rinah, is being honored with the inaugural Nancy K. Kaufman Enduring Leader Award.
James Singer received the Owners' Council of America's Crystal Eagle Award in January in recognition of the time and commitment he displayed in bringing to the public's attention the story of Dr. Howard Phillip Venable. More than 60 years ago, Creve Coeur officials, motivated by racial prejudice, pressured Venable to sell his property to the city, which was then used for a public park (read more about the story online at bit.ly/Venable-story). The award is given annually to an individual who has made a substantial contribution toward advancing private property rights. Singer is a lawyer with Schuchat, Cook & Werner and a member of Shaare Emeth.
Steven E. "Ed "Musen has published a book that chronicles his 45 years as a marketing and advertising professional, including how to create and implement local and regional advertising campaigns. The book, "Marketing Beyond Compare: How I Built Imo's and Other Iconic Brands," sells for $12.95 and is available at media4mediastl.com. A portion of the proceeds will go to Cancer Support Community of Greater St. Louis. Musen attends Shaare Emeth.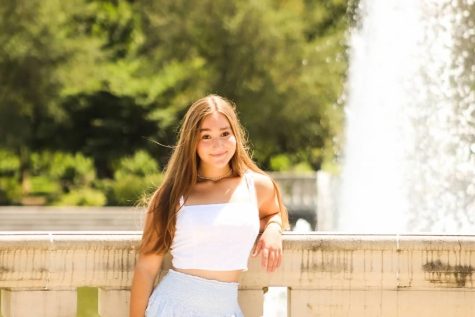 Mikaela Snitzer is one of nine Parkway students to receive a Gold Key award from the Missouri Scholastic Art & Writing program for her essay titled "Evil With a Smile." This program recognizes student achievement in the visual and literary arts in 28 categories. A senior at Parkway Central High School, Mikaela is the daughter of Amy and Brad Snitzer and attends United Hebrew. She will attend the University of Wisconsin in the fall, majoring in psychology.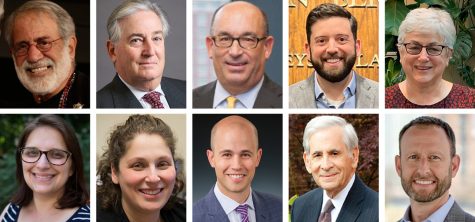 David Charak received the Founders' Award from Craft Alliance last month. The award honors an individual who embodies the mission of Craft Alliance and shares the belief that craft feeds the human spirit, enhances the community and transforms lives.
Philip Taxman, senior vice president and wealth adviser at Merrill Lynch, has been named a Forbes magazine Best-in-State Wealth Advisor for 2022. Taxman is a member of Shaare Emeth.
Sheldon Harber has joined the University of Missouri-Columbia department of personal financial planning industry advisory board. Harber is a wealth management adviser at Visionary Wealth Advisors and attends Shaare Emeth.
David Gutwein has joined the law firm of McMahon Berger as an associate. He represents the interests of management in all areas of labor and employment law.
Maxine Weil was recently sworn in as mayor of Olivette for a one-year term. She previously served as mayor from 2018-2019. Weil is director of congregational learning at Central Reform Congregation, where she is a member. Weil also attends B'nai Amoona.
Cindy Honickman has received the St. Charles Jaycees Board Member of the Year Award. She is a senior technology recruiter with Edward Jones and a member of Temple Israel.
Debbie Schultz has been promoted to assistant vice president of financial management at the Federal Reserve Bank of St. Louis.  She attends Temple Israel.
Rick Spector has been promoted to partner with L3 Corp., a retail commercial brokerage firm. He  is a member of Temple Israel.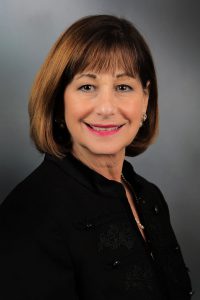 Rabbi Howard Kaplansky, Dan Friedman and Missouri Sen. Jill Schupp will be honored at the Jewish Community Relations Council's 2022 Tzedek Awards on May 24 at United Hebrew. Kaplansky, of United Hebrew, will receive the Batya Abramson-Goldstein Legacy Award for his longtime service to the organization, which includes being a past president of JCRC and past chair of the Newmark Institute. Friedman will receive the Michael and Barbara Newmark Emerging Leader Award for his leadership. He is vice president of North American sales and business development at Entegral. A special tribute will be given to Schupp for her years of public service as she completes her time in the Missouri General Assembly. Schupp attends Shaare Emeth.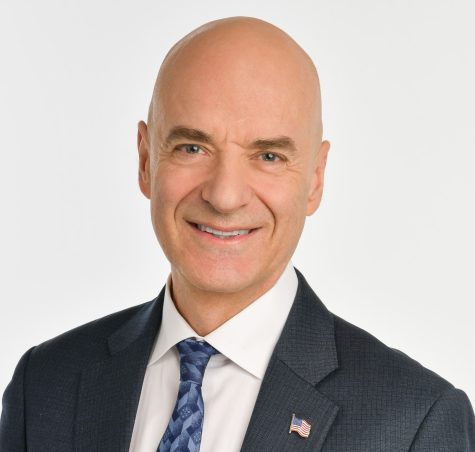 Dr. George Hruza received the American Academy of Dermatology Association Advocate of the Year award at its annual meeting in Boston for his advocacy on behalf of patients and their physicians. Hruza is a candidate for Missouri Senate in the 24th district in St. Louis County. He will face Brett Schenck in the Republican primary Aug. 2. Other announced candidates for the 24th district are Democrat Tracy McCreery and Libertarian candidate LaDonna Higgins.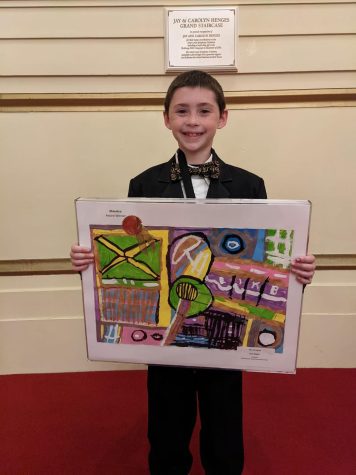 Ezra Bogard placed first in the St. Louis Symphony's Picture the Music art contest, receiving the Maestro Award. His artwork, "The Dragon," was selected from hundreds of grades K-3 entries. Ezra is in second grade at the Saul Mirowitz Jewish Community School and is the son of Rabbis Karen and Daniel Bogard of CRC.
Newsmakers is a compilation of the Jewish community's newsworthy professional and academic accomplishments. Submit your news to [email protected]. Call 314-743-3669 for more information. Published the first edition of each month. Newsmakers is compiled by Elise Krug.