Newsmakers: April 2022
Sidni Weglarz will be the religious and Hebrew school director of Congregation Temple Israel beginning this summer. She is a teacher at the temple's Deutsch Early Childhood Center and she and her husband, David, are co-owners of StilL 630 distillery.
Lindsay Rich is the new director of Camp Shook at Temple Israel, a preschool camp for children ages 6 weeks to 6 years. She is the daughter of Amy Rich and is a senior at the University of Kansas majoring in elementary education. Her family attends Temple Israel.
Jennifer Deutsch is the incoming president of the J Associates, a support auxiliary of the Jewish Community Center of St. Louis. She attends Temple Israel.
Vicki M. Friedman is among the 10 local leaders who will be honored among 2022 Women of Achievement. These women are being recognized for their commitment to the betterment of the St. Louis region through volunteer work and leadership. Friedman is the founder and executive director of Arts as Healing Foundation and is a member of Congregation Shaare Emeth. A luncheon will be held May 10 at the Ritz-Carlton.
The National Council of Jewish Women St. Louis has announced its 2022 Section Awards recipients, who exemplify the values of the organization through their community service, advocacy work, leadership and volunteer efforts. They are Nina Needleman, community service; Linda Dahl, the Fritzi Lainoff Advocacy Award; Phyllis Langsdorf, leadership; Jo-Ann Goldstein and Cyndi Levin, volunteer service; and Chris Bomze, emerging leader. The NCJWSTL board installation and section awards ceremony will be held virtually Thursday, May 26.
David Wright has been selected to serve on the board of directors of the commercial division of the St. Louis Association of Realtors. Wright, a member of Congregation B'nai Amoona, is the owner of Lawyers Realty Co.
Haley Abramson was one of three finalists — and the youngest and the only student — of the Johns Hopkins Medicine Women's History Month Achievers Award. She is a biomedical engineering doctoral candidate. Abramson is the president of the Women of Whiting at Johns Hopkins University — an organization of graduate student and postdoctoral women and allies in STEM. She oversees the annual Women in STEM symposium.
The Saul Mirowitz Jewish Community School will honor Randee and Myron Jacobs with the Meyer and Marcelle Kranzberg Visionary Award.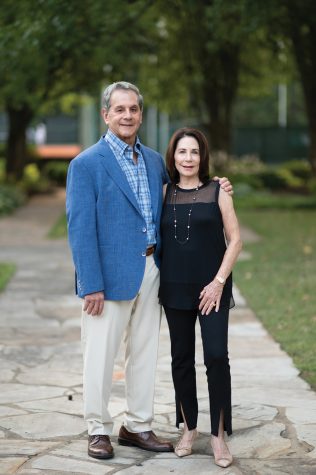 Arlene and Rabbi Jeffrey Stiffman, as well as Cheryl, Jon, Gabe and Ari Maayan, will be honored with Community Service awards. All will be celebrated at a May 1 gala at the World's Fair Pavilion in Forest Park.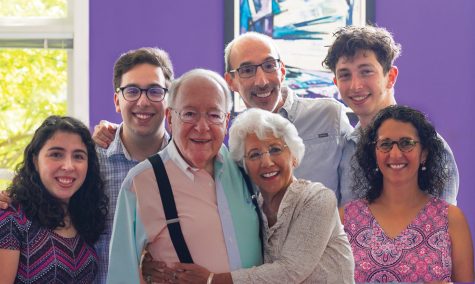 Dr. Seth Williams has opened MetroVet, a primary care veterinary practice in Clayton. Williams attends Temple Israel.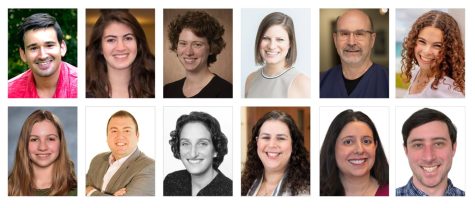 Meredith Joseph, Sara Lander and Joanna Wolff were recently elected to serve two-year terms on Cultural Leadership's board of directors. Joseph is a lawyer and Cultural Leadership alum. Lander, a parent of an alum, is an internal medicine physician at St. Luke's Hospital. Wolff is a creative and branding consultant at Joanna Wolff Consulting. Cultural Leadership works to create a more just and equitable community by educating middle and high school students to look at issues through the lens of the African American and Jewish experiences.
Dr. Jeffrey Dalin was honored with a Distinguished Service Award during the Greater St. Louis Dental Society's annual installation of officers and awards ceremony. He was recognized for leadership, dedication and commitment to ensuring that members had timely access to COVID-19 vaccinations. Dalin attends B'nai Amoona.
Sarah Hirsch placed fifth in the 1-meter dive at the Missouri State High School Activities Association Girls State Championship. A senior at Parkway Central High School, Sarah is the daughter of Stacy and Steve Hirsch and attends B'nai Amoona. She will be attending Bradley University in the fall to study elementary education. Alyssa Weisenberg, daughter of Judy and Brian Weisenberg, placed in the top 30 in the swimming finals in both freestyle and individual medley. Alyssa is a sophomore at Parkway Central and attends B'nai Amoona.
St. Louis Men's Group Against Cancer has welcomed Jeffrey Spector as a vice president on the executive committee for a three-year term. He was also elected earlier this month to the Parkway Board of Education. Spector is head legal counsel at Delmar Mortgage and a Shaare Emeth member.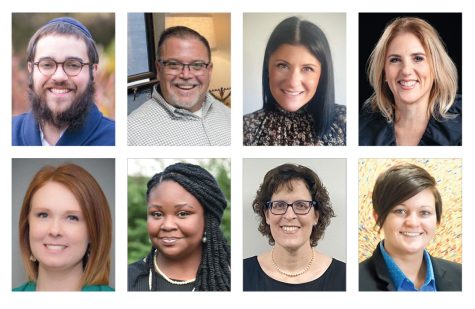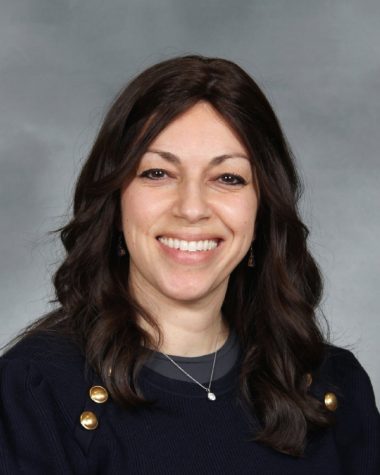 JProStL has announced its new board for 2022-23. Sarah Z. Levinson continues as board president. Rabbi Lori Levine of Shaare Emeth and Jessica Wax of Jewish Federation of St. Louis are vice presidents. Incoming committee chairs include Jeremy Goldberg, Jewish Federation of St. Louis; Rabbi Chaim Landa, Chabad St. Charles; Mark Morgan, MERS Goodwill; and Stacy Smart, Jewish Light. At-large board members are Rachel Andreasson, Temple Israel; Jessica Duneman, NCJWSTL; Tamyka Perine, Cultural Leadership; Rabbi Janine Schloss, JFS/Shir Hadash; Ashley Stockman, the J; and Shira Swidler Torah Prep School. JProStL, an initiative of Jewish Federation of St. Louis, is the professional association for staff who work at 50 nonprofits throughout the St. Louis Jewish community.