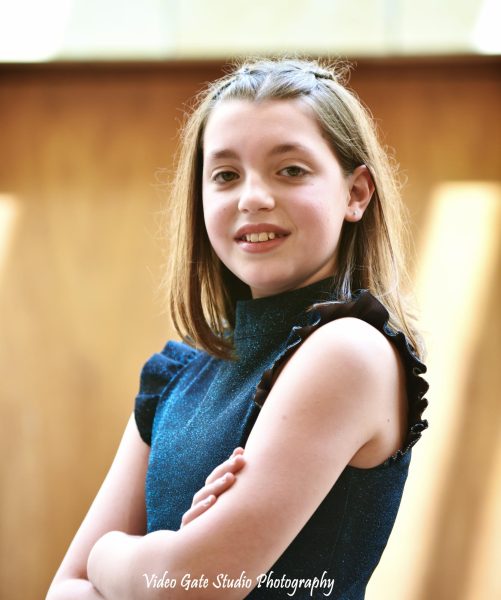 Liv Brea Spiegelglass, daughter of Yona and Tim Spiegelglass of St. Louis became a bat mitzvah on June 24, 2023, at Central Reform Congregation. 
A rising seventh grader at Ladue Middle School, Liv's interests are vast and include violin, theater, Legos, swimming and sports, to name a few. 
Liv's true love is reading, and when she learned many kids don't have any books at home, she knew she needed to do a mitzvah project that would change that for as many kids as possible. So, she gathered hundreds of kids' books from family and friends, highlighted everyone's generosity by displaying the books during her bat mitzvah party, then donated the books to various nonprofit organizations that serve kids. Her mitzvah project also included reading to kids at the Jewish Community Center after-school program.
Liv is the granddaughter of Barry and Renee Spiegelglass, and Dan and Gloria Kweskin, all of St. Louis. She is the great-granddaughter of the late Ben (Chick) and Shirley Kweskin, the late Sass and Sarah Ezekiel, the late Sol and Lee Lubeck, and the late Harold and Anne Spiegelglass, all from St. Louis.
Liv has two siblings, Kyla, who is 14, and Meadow, who is 9.