The St. Louis Jewish Light's 10 most-read stories of 2022
Published December 22, 2022
Before we turn the page on 2022, the St. Louis Jewish Light is looking back at the calendar year that was.
Here are the stories you read the most this year.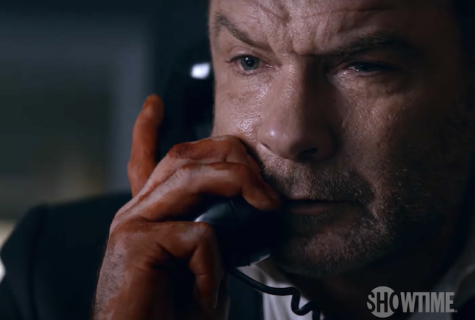 After seven seasons spent fixing other people's problems, "Ray Donovan" will finally have to try and fix himself or die trying.
The Showtime series has featured Liev Schreiber's Boston-born bruiser taking care of business for crooked politicians, actors, and mafia members. However, he's never treating his own wounds. The trash collector who makes a problematic hotel room scene with an unexpected death goes away. The guy who shows up at your doorstep asking you to stop doing something that is damaging to his client. When in doubt, call Ray.
---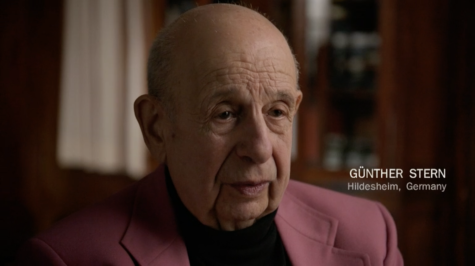 In watching Episode 1 of Ken Burns' documentary series "The U.S. and the Holocaust," on PBS, St. Louis viewers received a special treat. One of our own was prominently included in the documentary.
At approximately 35 minutes in, we meet Gunther Stern, who grew up in Hildesheim, Germany.
"We were absolutely integrated into this town of 65,000 and felt completely at home," says Stern who was born in 1922.
---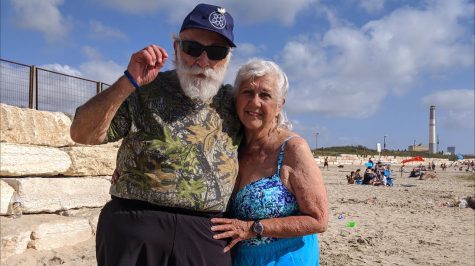 A few weeks ago, Joel Tenenbaum, 81, and Marilyn Berkowitz, 84, arrived in Tel Aviv on an El Al flight from New York ready to start their new lives in Israel.
They had met through JDate five years earlier. Each was widowed; Tenebaum had been married for 47 years, Berkowitz, known as Lyn, for 49.
A retired New York trial lawyer raised in Brooklyn, Tenenbaum always had felt an affinity for Israel — fueled since childhood by Hebrew school and the movie "Exodus." Berkowitz, a former university dean's assistant in New Jersey, had been a frequent visitor to Israel ever since her son moved here in 1991.
---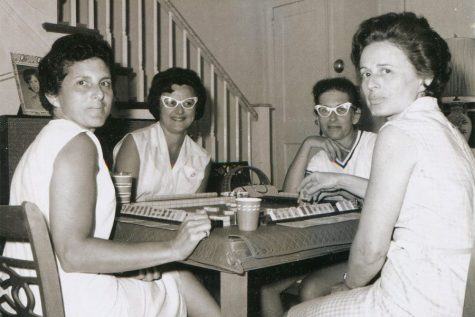 American Mah Jongg uses a card that lists the winning combinations of tiles (called "hands"). The goal of the game is to be the first player at your table to match all 14 tiles with one of these combinations. As we discussed last week, the most widely played card is produced by the National Mah Jongg League (NMJL) and is available to purchase in their store. The cost is $9-$10, depending on the size selected.
---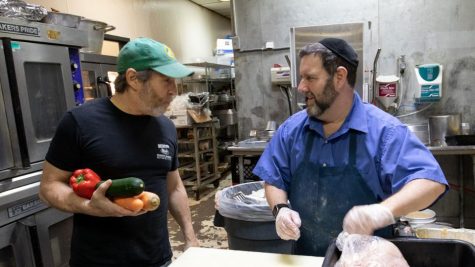 St. Louis can breathe a collective sigh of relief — it looks as if killer pastrami sandwiches are here to stay. Kohn's Kosher Meat and Deli, the only free-standing full-service grocery in St. Louis, has been bought by two Orthodox businessmen on the East Coast for an undisclosed amount.
The 59-year-old business was listed by Lawyers Realty Co. LLC earlier this year for $875,000, while the property, situated on an acre lot at 10405 Old Olive Street Road, was going for $1.4 million. David A. Wright, chief deal officer for Lawyers Realty overseeing the sale, said the businessmen, who wish to remain anonymous, bought both the business and the property.
---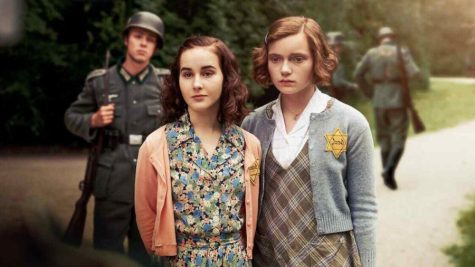 Filmmakers are finding new ways to explore the trauma and emotional affliction that millions of Jews suffered at the hands of the Nazis. Ben Sombogaart's new film, "My Best Friend Anne Frank" unearths a new shade to the beloved legacy of Anne Frank. One of the most celebrated and revisited victims from that terrible time, Frank is the driving force behind Sombogaart's hard-to-watch yet rewarding film.
Here are five things to know about the Netflix movie before beginning the stream.
---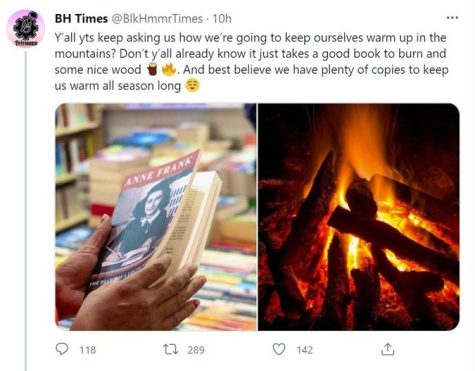 Back on October 11, Twitter restricted the account of American rapper and designer Kanye West, following an anti-Semitic rant in which he posted to the social media platform that he would go "death con 3 On JEWISH PEOPLE."
The suspension came after Instagram Sunday suspended West's profile on Sunday after he shared a screenshot of a conversation with rapper Sean "Diddy" Combs that was captioned "Jesus is Jew." In one of the messages, West suggested that Combs was controlled by Jews, a centuries-old blood libel.
---
I recently was at dinner with a friend, and the conversation turned to politics.
"Racism is the single biggest problem facing America today," she said.
I conceded that racism remains a problem but argued that it is hardly No. 1.
What would you say are the five biggest problems facing the United States today? By problems, I do not mean merely issues or concerns, but threats to the well-being of Americans.
---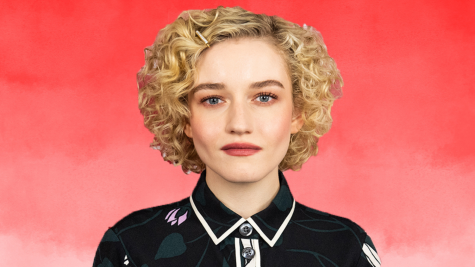 No, actress Julia Garner is not related to actress Jennifer Garner. But Julia is quickly becoming an iconic actress on her own, thanks to a starring role as Ruth in Ozark and her supporting role in The Americans.
The Jewish actress has only been acting for nine years, but has already had a plethora of amazing roles. Julia explained she knew she was never going to get the young girl love interest roles. "Not that I'm ugly, but I'm not Hollywood-standard beautiful or that simple beauty. I was kind of weird-looking, different-looking. Especially at 16, I had weird curly hair and I had a gap tooth. I still have my gap tooth. I still look the same. So, I get cult members, pregnant Mormon girls. I get cannibals and a girl who was in love with a KGB secret agent who wore weird glasses. And even now, I've got Ruth."