Killer pastrami is here to stay: Kohn's finds a buyer
St. Louis can breathe a collective sigh of relief — it looks as if killer pastrami sandwiches are here to stay. Kohn's Kosher Meat and Deli, the only free-standing full-service grocery in St. Louis, has been bought by two Orthodox businessmen on the East Coast for an undisclosed amount.
The 59-year-old business was listed by Lawyers Realty Co. LLC earlier this year for $875,000, while the property, situated on an acre lot at 10405 Old Olive Street Road, was going for $1.4 million. David A. Wright, chief deal officer for Lawyers Realty overseeing the sale, said the businessmen, who wish to remain anonymous, bought both the business and the property.
AJ Moll, a minority partner in the new business, will be taking over operations from Kohn's current owners, Lenny Kohn and his sister, Rosemary Cooper. Moll, who most recently was the food service director at Missouri Torah Institute and before that, chef manager at Saul Mirowitz Jewish Community School, said he couldn't be any happier or more excited about the deal.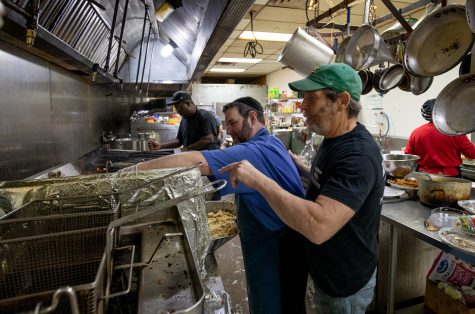 "The reputation Lenny and Rosemary, and before them their parents, Bobbie and Simon Kohn, have built in terms of this business is well respected throughout the entire St. Louis community, not just among St. Louis Jews who keep kosher," said the 44-year-old Moll, who says the new owners plan to keep the Kohn's name. "I used to come with my grandpa to the old Kohn's (at a different location) when it was next to my grandma's beauty shop. She'd get her hair done and we'd go to Kohn's for a sandwich. Never in a million years did I think (Kohn's) is where I would end up."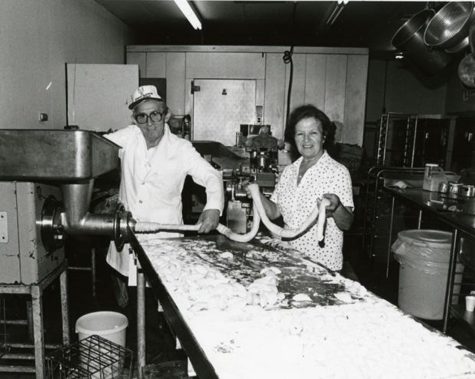 Lenny Kohn is delighted about the sale too, though he plans to stay at the business for another year to help with the transition.
"All I can tell you is that business has never been better. It's important that it keeps only getting better," said Kohn, 64, adding that eventually he hopes to do something in food service, on a smaller scale.
"I won't be able to do anything in the kosher field in St. Louis because of a non-compete agreement. But I will do something in food service eventually. My wife doesn't want me sitting on the couch."
As part of the sale, the new owners also bought Kohn's share of the kosher cart stand at Busch Stadium, which operates during the baseball season.
Moll says he plans to do some "updating" at Kohn's but first wants to get a better feel for day-to-day operations before he makes any significant changes.
"I'd like to see what the community wants, so I'd like to start with a community survey," he said. "We're probably not going to change much of anything for at least six months."
Among the possible changes Moll mentioned are adding kosher sushi and kosher pizza to the menu offerings, reinstating Sunday brunch, expanding the hours of operation to 7 p.m. (it currently closes at 4), putting in WiFi and adding a self-service meat case and cholov Yisrael kosher milk, whose milking was overseen by an observant Jew.
"I'm ready to hire an assistant manager immediately. That person doesn't need to be a great cook but does need to have retail experience," said Moll, adding that he plans to keep all current employees on, provided they want to stay.
"We need proven people," he said. "Some Kohn's employees have been there for upwards of 20 years. I'll need their expertise and help."
Moll explained that in addition to his culinary/food preparation background, he also has significant retail experience. He worked at Schnucks for 15 years, starting as a bagger at age 16. He rotated through the grocery's various departments, though the majority of his time was spent in the deli area, and he also helped to open new Schnucks stores and ones being remodeled. He also worked at Mastercard for four years in corporate dining.
"I'm a pretty humble guy, but between my 15 years of retail grocery experience and 15 years on the restaurant/catering side, I feel confident I can do a good job and remain true to Kohn's quality standards," he said. "But right now I know I have a lot to learn."
Both Kohn and Wright said that in addition to the current buyers, others from the East and West Coasts, as well as the Midwest, were also interested. Wright said the current buyers first learned about Kohn's during the pandemic and would buy large quantities of kosher meat from the deli and have it shipped.
"They do a buying co-op, where one person will make a big order and it will be split among a large group," said Wright. "(Kohn's) ships kosher meat to southern California, to New York, all over. (The new buyers) very much liked the quality of Lenny's products."
Wright, who is friends with Kohn, said he knew Kohn had quietly been trying to sell the business for several years.
"In March, we had a serious conversation and I told him the only way to sell was by going public. I then tried to target specific areas by using social media. We also advertised in The Jewish Voice, which reaches New York, New Jersey and Connecticut," said Wright. "I mean, who's going to run a Jewish kosher meat market? It had to be someone Jewish who was looking."