The ultimate bagel book, just in time for National Bagel and Lox Day
Alix Wall, The Forward
Published February 8, 2022
On the momentous occasion that is National Bagel and Lox Day — Feb. 9 — comes news about a forthcoming book that will help you properly celebrate.
"Bagels, Schmears and a Nice Piece of Fish: A Whole Brunch of Recipes to Make at Home" (Chronicle Books) by Cathy Barrow addresses all things bagel: How to get the seeds to properly adhere, the right way to schmear a bagel and a treatise on the all-important skill of building a bagel sandwich whose ingredients don't squish out when you bite into it.
This, then, is the bagel book we didn't know we needed, a must-have for bagel and cooking enthusiasts everywhere, especially outside of major cities where good bagels are hard to find.
Given the enduring popularity of bagels, it was only a matter of time before someone would write an entire cookbook devoted to them and their accompaniments. There have been plenty of Jewish baking books that include bagel recipes already, but this may be the first to make bagels the centerpiece.
Barrow immediately establishes her Jewish cred by dedicating the book "To my Mishpocha." A food writer and cookbook author who lives in the Washington, D.C. area, Barrow has written three previous award-winning cookbooks, including the James Beard Award-nominated "Pie Squared."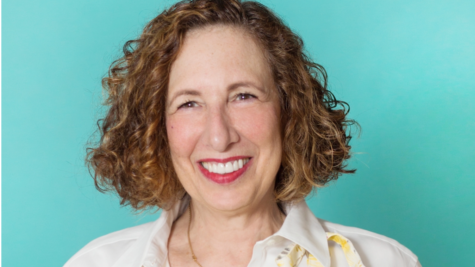 My Bagel Life on National Bagel and Lox Day
The introduction is called "My Bagel Life," and its second sentence will no doubt have many readers nodding their heads in recognition: "My Boston-born mother, Jan, was not built for Toledo, Ohio, bemoaning a world without a seashore, an international airport, nor a single freshly baked bagel."
We then learn how her grandmother Bea would fly to visit the family, bringing bagels from her mother's favorite Brookline bakery, an act of love that deeply resonates for all of us who have ever become bagel mules, stuffing our carry-ons with precious cargo to ferry from bagel meccas like New York to wherever in bagel exile we may live.
For years, Barrow tried to bake the perfect bagel herself, with lackluster results, ending up more often than not with just a roll with a hole.
That all changed when a Washington Post recipe introduced her to high gluten flour, which had her cracking the code to an authentic bagel that passed muster in all the necessary categories: consistency, crust, maltiness, taste and chew.
Once she conquered that skill, she went on to experiment with all the accompaniments one craves: the schmears — both sweet and savory — the fish, the pickles.
The section on bagels is the largest, though, with 11 pages devoted to technique, 29 pages devoted to the classics, and then the "bagels my grandmothers wouldn't recognize."
Warning: Blueberry is just a starting point.
Barrow's bagel background
Barrow, whose family has European Jewish roots, didn't grow up religious. Her mother's parents not only had a Christmas tree, but her mother's mother (brace yourself) flavored her matzo balls with bacon fat. Therefore no one should be surprised that the section on unrecognizable bagels includes one with Asiago cheese and pepperoni.
Ask anyone who's made them, and they'll tell you that bagels are not complicated to make at home. Barrow's standard recipe only requires five ingredients: high gluten flour, malt sweetener, yeast, salt and water.
But given that they require numerous steps, with some the night before, the time commitment goes beyond what many home cooks are willing to invest. Not to mention that the fermentation process, which can be anywhere from eight to 14 hours, takes up valuable fridge space overnight.
Barrow's method keeps the morning boiling and baking routine to an hour, provided you take the proper steps the night before.