St. Louis Kaplan Feldman Holocaust Museum announces new board of directors
Published November 1, 2022
Jewish Federation of St. Louis has announced the board slate for the St. Louis Kaplan Feldman Holocaust Museum, a big milestone in the process to becoming an independent organization.
Carol Staenberg is the newly appointed board chair of the museum. Staenberg led the Federation's capital campaign to raise over $25 million for the museum's expansion; an endeavor started seven years ago.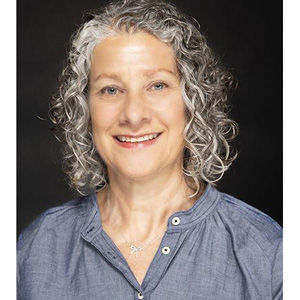 "As the inaugural chair of the museum board of directors, and the chair of the museum's capital campaign, it has been my honor to watch this project grow from start to finish. What an incredible journey it has been. I am so excited for the next step in our journey together as we share this world-class museum with the entire region," said Staenberg.
On July 29, the Federation's board of directors made a unanimous decision to separate the museum from the Federation. The Federation has nurtured and overseen the museum for 25 years.
"We are thrilled to have reached this milestone of opening the museum and spinning off its operation from Federation into a new separate entity," said Robert Newmark, Federation incoming board chair. "We hope the entire metropolitan area – and beyond — benefits from the addition of this extraordinary museum to the many incredible resources in St. Louis.
"In addition, we could not be more excited to have secured such a dynamic and diverse board of directors for the museum, including Carol Staenberg as the founding board chair. The Staenberg family's leadership in the Federation's campaign to expand this museum was critical to its success, and Carol's thoughtful and patient leadership at every step along the way has been truly impactful," he said.
The elected Kaplan Feldman Holocaust Museum Board of Directors officers include Ericka Zoll-Phelan as vice chair, development. Phelan is the regional advancement officer at Harold Grinspoon Foundation. Greg Yawitz has been named vice chair, secretary and recruitment and nomination. Yawitz is currently serving as the Federation's board chair and has been a vital member of the museum leadership team. Nicola Stern, a CPA at Rubin Brown, will serve as vice chair, treasurer.
The At-Large Directors include Clint Zweifel, Diane Kalishman, Dr. Kelvin Adams, Gloria Feldman, Dr. Harold Sitrin, Rabbi Jeffrey Stiffman, Kaytlin Kopen, Michael Litwack, Rick Knox, Reverend Rodrick Burton, Sue Schlichter, Ted Isaacs and Warren Rosenblum.
The new St. Louis Kaplan Feldman Holocaust Museum opens to the public at 1 p.m. Nov. 2.