Newsmakers: December 2022
Published December 14, 2022
On Sunday, Dec. 11, at the Factory in Chesterfield, the Jewish Student Union (JSU) celebrated its 20th year at its annual gala. Honored with the Jewish Continuity Award are Jill and David Mogil, members of Young Israel.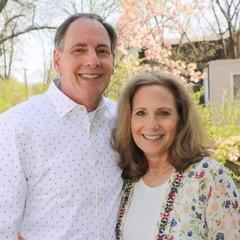 Diane and Paul Gallant, of Congregation B'nai Amoona, will receive JSU's Lifetime Achievement Award. Paul Gallant is currently the board chair of JSU. Benjamin Singer, a Parkway Central '06 graduate, will receive the JSU Alum of the Year. He is the CEO at Show Me Integrity and a member of both Bais Abraham Congregation and Kol Rinah.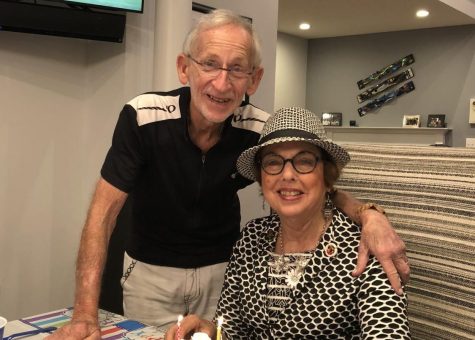 Rabbi Janine Schloss of Temple Emanuel is the new president of the St. Louis Rabbinical and Cantorial Association (STLRCA), which includes clergy members from the Conservative, Orthodox, Reconstructionist, Reform and Renewal movements. 
Maxine Clark was one of five local entrepreneurs who were honored by the University of Missouri-St. Louis for their achievements and contributions to the region at the inaugural UMSL Accelerate Entrepreneur of the Year awards. She received the Social Entrepreneur of the Year award. Best known as the founder of Build-a Bear, Clark is also co-founder of the Clark-Fox Family Foundation, which supports the economic development of the St. Louis metropolitan region. Her current venture, the Delmar DivINe, is a multi-purpose facility that serves as a catalyst for the transformation of north St. Louis neighborhoods and its residents.
Debra Klevens was honored as one of five journalism educators receiving the 2022 Medal of Merit award from the Journalism Education Association. She is the journalism adviser for the yearbook and online news at Parkway West High School. Klevens attends United Hebrew Congregation and serves on the Jewish Light's Board of Trustees as secretary.
Jane Ballard Roth became the sixth permanent head of school at Thomas Jefferson School. A graduate of the school herself, she has served TJ for over 25 years as a teacher, director of admissions, director of academics and most recently, associate head of school. Roth attends Traditional Congregation.
Shari Whay has joined the Central West End Association board. She is a realtor sales associate at Keller Williams Realty, Inc.
Lisa Gubernik and Debby Gold started Design + Deliver, a company specializing in logo design and branding for custom apparel and hard goods. Gubernik and Gold are members of Shaare Emeth. The company offers online ordering through Instagram and its website. The company's D+D Swag Bar is available for onsite events.
Joe Pereles received the Lt. Governor's Senior Service Award. He was nominated by State Sen. Jill Schupp for his dedication and service to the St. Louis Jewish community and 35 years of volunteer service to the American Red Cross and American Red Cross of Missouri. Pereles is a member of Congregation Shaare Emeth.
Mindee Fredman has joined the JDC/Joint Distribution Committee, the leading global Jewish humanitarian organization, working in 70 countries to lift lives and strengthen communities. Her responsibilities as a senior development officer and part of the Global Resource Development team are to identify, research, cultivate, steward and solicit individual, foundation and corporate donors for new, renewed or increased major gifts, with a focus on specific geographic regions. She will also work on fundraising and strategy on behalf of JDC with a focus on new Ukraine donors. Fredman, a member of Young Israel, previously worked at Jewish Federation of St. Louis.
Harvey Brandvein has joined Reinsurance Group of America as a vice president, business development U.S. individual health. He is responsible for leading, directing and managing the sales and marketing efforts to insurers and non-traditional partner companies to develop new reinsurance relationships. Brandvein is a member of Shaare Emeth.
Author Jody Feldman's first young adult novel has been released; "No Way Home." In this new thriller, a high school student finds herself on a dream exchange program in Rome that turns into a living nightmare. Feldman's previous four books were geared towards middle school grades. A member of Kol Rinah, Feldman's books can be found locally and online.
Ted Koplar will be posthumously honored with the 2021 Polk Award from the Central West End Association's board of directors. The 2022 CWEA Awards Party will take place on Dec. 9 at the Mahler Ballroom and will recognize honorees from the past three years. The Polk Award honors the impact and leadership of select individuals that have made consistent, long-lasting and positive contributions to the CWE. Koplar, the longtime CEO of KPLR (Channel 11), renovated Maryland Plaza and was the owner of Scape American Bistro. Koplar died April 4, 2021.