Celebrating Israel's freedom
Cathleen Kronemer, Special For The Jewish Light
Published May 3, 2022
This year on May 4, we usher in Yom HaZikaron, or Israeli Memorial Day, marking the observance of silence and respect for the martyrs of Israel's War of Independence. The following day we celebrate Yom Ha'atzmaut, which commemorates Israel's Independence Day.
Throughout the generations and the history of the Jews, the juxtaposition of loss and independence seems the chosen path for both the country and the people of Israel. As a tribute to our faith, we continue to rebound after setbacks, rebuild following loss, and never falter in the commitment to remain a strong Jewish state.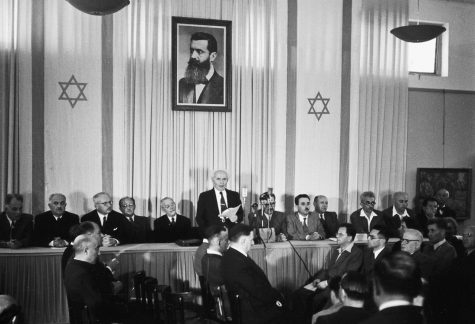 The Israel of today combines the history and energy of past passion, courage and strength, and moves forward with resilience. Agriculture, commerce, growth and the arts all have found a vibrant home in Israel, whether in the bustling modern city of Tel Aviv, the spiritual dominance of Jerusalem, or the rugged beauty found in Haifa.
Given all the tragedy that has surrounded the building of our own Holy Land, we can take comfort in the knowledge that anything seems possible if one's priorities and convictions remain in a positive direction. We can apply this lesson to every aspect of our lives, even here in the prosperous United States.
We all watch the news, and cannot help but internalize the excess of conflict, crime and violence surrounding our major cities. We read first-person accounts of the goings-on in the Ukraine and wonder how these individuals can possibly withstand the bombing of their homeland. We can choose to break down and feel hopeless in the face of such adversity; yet that attitude will not bring any of us closer to a resolution that saves lives.
Rather, if we look to the celebrations of Yom HaZikaron and Yom Ha'atzmaut and allow ourselves to feel and embody the power held within these sacred days, perhaps we can find some common ground between adversaries, and ways to generate peace and independence while appreciating the sacrifices that today's armed forces make each and every day until sanctity has been restored in the Ukraine.
This week, try to participate in local observances of these holidays. The J has plans for celebrating, and would love for all of the public to attend. Shoulder to shoulder, arm in arm, we can harness the power of love and continue to keep Israel the strong and beautiful nation it has long fought to become.
Cathleen Kronemer is a longtime fitness instructor at the Jewish Community Center of St. Louis and a longtime health and fitness blogger for the Jewish Light.