Living with spouse's dementia and trying hard to be strong 
STACEY NEWMAN
Published August 1, 2021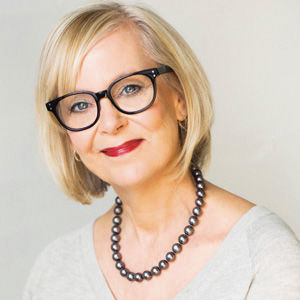 I am not an expert on dementia, and I don't want to be. 
My expertise is in policy and social justice activism. I once had an office in the state Capitol. But now, my family and I are getting a crash course in frontotemporal dementia, a rare behavioral disease with no cure.
Dementia decline does not follow a linear line with many good days interspersed with the bad. On good days, my husband can be conversational, lucid and seem quite normal. Bad days are another story. 
Dementia symptoms differ from person to person and present in different ways. His behavior and eccentricities in the past months now make sense as we have lost the husband, father, grandfather and brother we know.
Please do not ask us whether his diagnosis is correct or why he couldn't attend our daughter's recent wedding. It took my breath away when I heard his doctor first say "dementia" out loud. It is heartbreaking, painful news, we know.
Also, understand that his visitors are restricted, especially with Missouri's COVID-19 Delta variant outbreak. We know he'd love to see you, but it could be detrimental to his care. If he calls and asks for treats, please let us know. His food and drink must be monitored and restricted because of his kidney disease, which he can't fully understand. 
Suddenly, I'm making legal and financial decisions alone, without my usual partner. Our daughter gains a husband as mine disappears.
This is all weird.
I have no choice but to be resilient as I attempt to be strong. I've learned what to mumble when people tell me I'm strong. But I'm actually not strong, yet they think I am, so then I have to pretend that I am. 
I've learned how to enact powers of attorney, about incontinence, how to lift someone off the floor twice my size and how not to curse back when he curses me. Especially how to breathe in that minute.
Silver linings are real in horrible, strange times. They weren't making that up. There is great power in family support and family reconnections. We have become a solid unit and learned to be honest with ourselves as we lean on each other with love. I've watched our kids mature, grieve and accept stages of life when I can't get a handle on any of it. I've learned about my heart, what being maternal really means and how my body miraculously never runs out of tears.
I've learned how easy it is to purchase a car with an expired license when one has no business getting into a new car or driving it off the lot. How to deal with red tape, pay taxes and sell a car I didn't buy. 
It's wild that as a legislator, I voted on a banking law that I never thought I would have to use myself.  
I've learned that I'm old enough to drink bourbon alone without caring a hoot what anyone thinks.
I've watched superhero nurses and staff have endless compassion, patience and grace, which I'm desperately trying to model. They taught me how to walk out of a hospital room, when the right time is to just walk out, that I didn't have to say anything or be judged.
I've learned how to let go with tears in my regular hospital parking spot and how to gain my composure, however it long it takes, before walking into a grocery store. I'm learning about belligerence, obscenities and memory loss and all of it rolled together, whatever that word is.
I'm trying to put me first, occasionally, as I learn I can't handle seeing other family members sad. I've learned to take deep breaths, remember to eat and to recognize others in pain because many are in this same rocky boat.
This is hard.
I step back sometimes from the daily drama and remember the communal love that wrapped our girl as she wed the love of her life. For one day, we pushed joy up front as we celebrated without guilt and danced the hora with glee. I couldn't look at anyone as I walked her — alone — down the aisle, her father absent. I reveled in her ketubah signing and wedding ceremony, focusing on every single detail as I did every single detail of her birth. 
I'm learning how to mourn the mate I've already lost and to care for the one who is still here. I reflect on the good and fun times of my many years of marriage when the days seem dark, scary and endless. It's odd and quiet to be alone. 
I will eventually learn I'll be OK.  I will, right?
The sun will rise, and my balcony strawberries and tomatoes will bloom, damn it.
Life will carry on.
And I'll continue to believe in tomorrows.
Stacey Newman, a former Missouri state representative, is the executive director of ProgressWomen, a statewide social justice group focused on justice and equality issues.