Dr. Marshall Bernard Greenman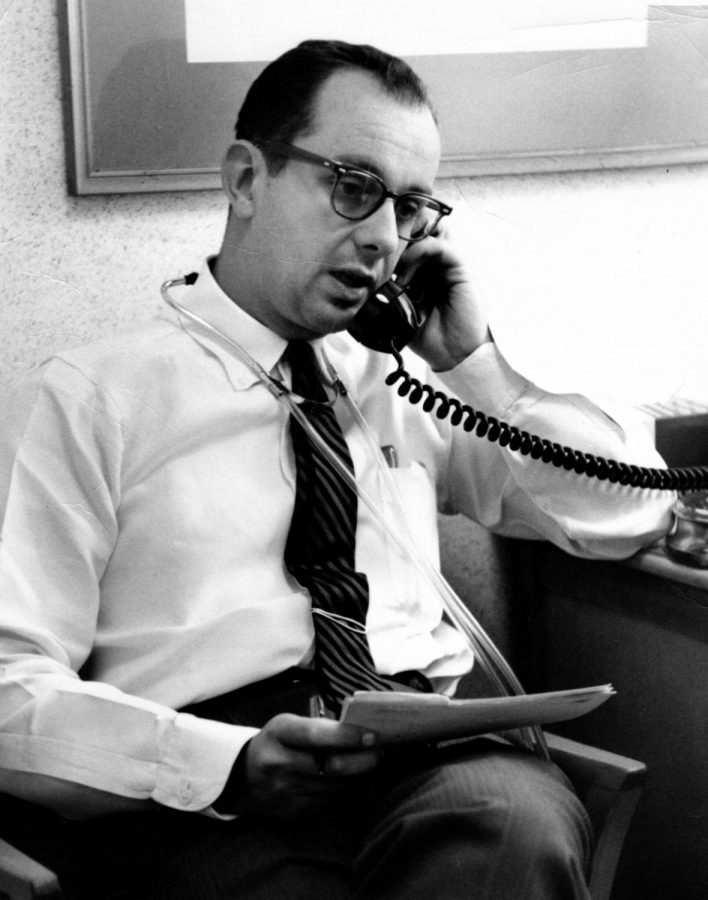 Dr. Marshall Bernard Greenman, February 19, 1926-May 7, 2021
Marshall Bernard Greenman, M.D., passed away on May 7, 2021 at the age of 95.   Born in Champaign, Illinois, he was the beloved son of the late Hyman and Mae Brody Greenman, the beloved husband of the late Lois Abrams Greenman and the loving companion of Carol Jablonow.   Marshall leaves two daughters, Lisa (Richard) Kraner and Ellen (Dr. Burton) Needles; four grandchildren, Sara Kraner (Jason Fleischer), Hope Needles, Jeremy Kraner and Dr. Mark (Lisa Shuman) Needles; and three great-granddaughters, Lia and Chloe Fleischer and Charlotte Needles.  He was the adored brother of three fabulous sisters, the late Shirley (the late Nathan) Sostrin, Audrey (the late Barry) Spak and Toby (Joseph) Aronstam.
Marshall was a dedicated and respected physician who practiced pediatrics in St. Louis for 46 years. During his years of private practice, he also served as Director of Pediatrics for Jewish Hospital, Director of Neonatal Medicine at St. Louis Children's Hospital, Assistant Director of Newborn Services at Barnes Hospital, and Director of the Jewish Family and Children's Service.   He also served as the medical director for the Christian Children's Home, the Methodist Children's Home, the Jewish Orphan's Home, Edgewood Home, and the Nursery of the Lutheran Medical Center.  Marshall was also an associate clinical professor of pediatrics at Washington University School of Medicine.
He held office hours six days a week, conducted house calls in the evenings and saw patients at the hospital on Sundays.
Marshall was devoted to his patients and found much satisfaction in his profession.  He felt it was a great honor to treat the children of his former patients.  He loved staying connected with his patients as they grew up, and it brought him so much pleasure to witness their accomplishments and successes.
Marshall was a kind, generous, wise and compassionate man whose overriding focus in his life was his family.
Services: A private funeral service was held on May 10, 2021. Memorial contributions may be made to the John Burroughs School Scholarship Fund, 755 South Price Road, St. Louis, MO 63124, or a charity of your choice.