Donald Jay Sher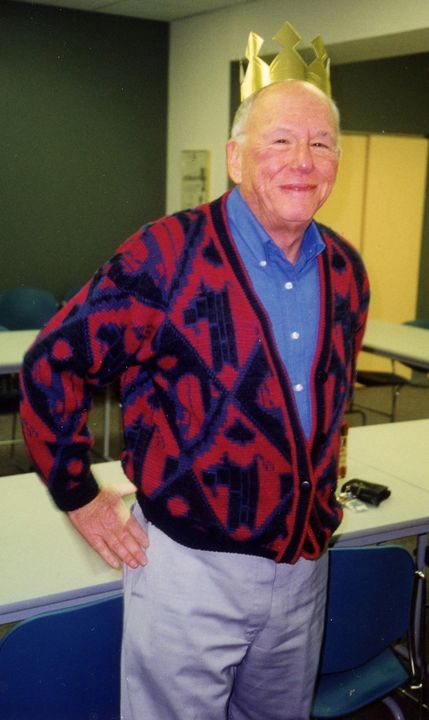 Donald Jay Sher, 94, of Clayton, passed away at his home Thursday, April 29, 2021. He is survived by his wife Shirley (Barrentine) Sher, son Edward (Fay) Sher of Clayton, daughters Elizabeth (Scott Robinson) Sher of Portland, OR, Alice (Vincent) Riccabona of Earlysville, VA, and Jacqueline Chunn of Clayton, grandchildren Katherine (Jared Serota) Sher, Alexander (Sarah Capungcol) Sher, Jay Riccabona, and Luke Riccabona, great granddaughter Sadie Serota, and brother Byron (Linda, decd.) Sher of Placerville, CA. He is preceded in death by his parents, Louis B. Sher and Jeannette Sher and sister Helen (Allen, decd.) Shopmaker.
Donald was born December 30, 1926 in St. Louis, where he graduated from University City High School and Washington University (undergraduate and Law School). He married Shirley in June, 1959, and they established their home in Clayton where they have resided ever since.
Donald's legal career, spanning close to 70 years, began when he joined his father in downtown St. Louis in 1949. Following his father's death, Don was a solo practitioner, often sharing office space with other attorneys. He was later joined in practice by his son in 1986, with whom he practiced until his retirement from active practice in 1994. After his retirement, he volunteered with Legal Services of Eastern Missouri, where he assisted staff attorneys until fully retiring in 2015.
Don has been recognized for his second career in altruism, having received the Legal Services of Eastern Missouri Equal Justice Award in 1999. He was also a LSEM Wall of Justice honoree and Missouri Bar Pro Bono Award recipient in 2001. He was also an Oasis tutor with the Ritenour School District from 2002 – 2011, and a mentor in a Clayton School District program matching middle school students with older adults.
He established and endowed the Donald J. Sher & Shirley B. Sher Washington University Scholar in Law scholarship, and was a regular donor to the Washington University School of Medicine, Section of Endocrine & Oncology Surgery, Institute for Minimally Invasive Surgery and the Thomas C. Hulverson/Richard B. Teitelman Center For Justice.
Don was an avid traveler and theater/opera enthusiast, having sponsored and underwritten several plays at the Repertory Theatre of St. Louis. He was also an accomplished bridge player, having been Washington University's bridge champion with his partner in 1945, and finishing 2nd in the national tournament that year.
Other passions included the Opera Theatre of St. Louis, Habitat for Humanity, St. Louis Public Radio, Springboard to Learning, Grace Hill Settlement House, the Barnes-Jewish Foundation and vacationing annually in Michigan and Aruba. He was also a life member of Congregation Shaare Emeth and the longest tenured member of the Missouri Athletic Club having been a member for 75 years.
A private gravesite service will be held for the family on Sunday, May 2, 2021 at 4:00. That service will also be live streamed on the Berger Memorial Chapel website at www.bergermemorialchapel.com. In lieu of flowers, those wishing to remember Donald in a special way may make gifts in his memory to Springboard to Learning, 1310 Papin Street, Suite 402, St. Louis, MO 63103-3132, or a charity of their choice.
BERGER MEMORIAL SERVICE