David Kaskowitz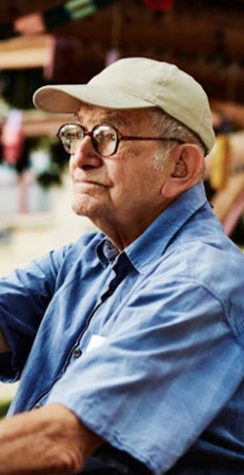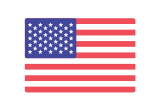 St Louis artist David Kaskowitz, 97, was born September 26, 1924 in Poland, immigrated to the United States in 1930 and died June 8, 2022 at Mason Pointe in St Louis. He had a generous heart, a quick sense of humor and a curious mind.
David showed promise as an artist from an early age. In the army, he worked in the graphic arts department illustrating training materials throughout World War II. When he was discharged, he went to Washington University on the GI Bill to study fine arts. He met his future wife and fellow student Dorothy Knussman in the art school.  When he went to Paris to study under Fernand Léger, he pleaded with Dorothy to join him. When circumstances didn't allow for that to happen, he came home.  She met him at the boat in New York Harbor on Valentine's Day 1949 and they were married in 1950.  Starting a family and leaving academic life for the "real world" was looking pretty scary to David. But he had a strong will and continued to pursue his life with great purpose.
David went to work for the pioneering KETC/Channel 9 in 1954, starting before the station even went on the air. Long before computers, he hand-drew signage and educational materials. David went on to do commercial art for Southwestern Bell for 30 years until his retirement.
Daughter Rochelle was born in 1952 and son Don in 1958. All the while, David and Dorothy created art and maintained their ties with the art community. The couple had two-person art shows, were part of drawing groups, exhibited at local galleries and won prizes at juried shows.  Often the couple would go on outings with artist friends to paint. Their subjects ranged from nature to industrial buildings to a junkyard, from Forest Park to Afton to north St Louis. Rochelle fondly remembers her dad taking her to the junkyard where he enjoyed painting on a Saturday morning while she played among the junk cars and the occasional sound of a "hobo" waking up.  Looking back, David couldn't believe he took her there.  Rochelle remembers those Saturdays fondly.
Recognized for his distinctive watercolors and whimsical sketches, Dave was a well-known St Louis artist.  A dedicated friend, David had special bonds with fellow artists in St Louis, some dating back to the late 1940s when he and Dorothy were art students at Washington University.  Dave was a member of the artist guild, the Edward Boccia art group, and various other art groups in St Louis.
David and Dorothy were co-founders of a drawing group that met weekly at UMSL for some 50 years until Covid.
Through his art and other activities, such as learning Yiddish and T'ai Chi at the community center and delivering meals on wheels for more than 30 years, David met people, made friends and found purpose.  Dave and Dorothy were residents of Cool Valley until Dorothy's death in 1999, when Dave moved to Crown Center in University City, and more recently to Mason Pointe.
David was the beloved husband of the late Dorothy Kaskowitz, and son of Alfred and Leah Kaskowitz. His siblings Sherry Kaplan, and Jacob predeceased him.  He is survived by children Donald (Rosemary) and Rochelle (Sandra) and grandchildren Matthew, Louis (Mariko), Aaron and Joseph (Sarah) and great grandchild Emiko.
Graveside Service (also available via Live Stream) will be held on June 13, 2022 at 10:00 am at United Hebrew Cemetery, 7855 Canton Ave, University City, MO. Friends and family are invited to gather immediately following the graveside service  at Millar Park picnic pavilion on Canton Avenue, just east of the cemetery on Canton Avenue.
The family requests donations to meals on wheels of greater St Louis http://www.mowstl.org/donations.html, Crown Center for Senior Living https://crowncenterstl.org/give/, or purchase a membership to the St Louis Art Museum https://www.slam.org/membership/.
Visit www.bergermemorialchapel.com for the livestream and more information.
BERGER MEMORIAL SERVICE