Gunmen kill two in attack on German synagogue, kebab shop
Ron Kampeas
Published October 9, 2019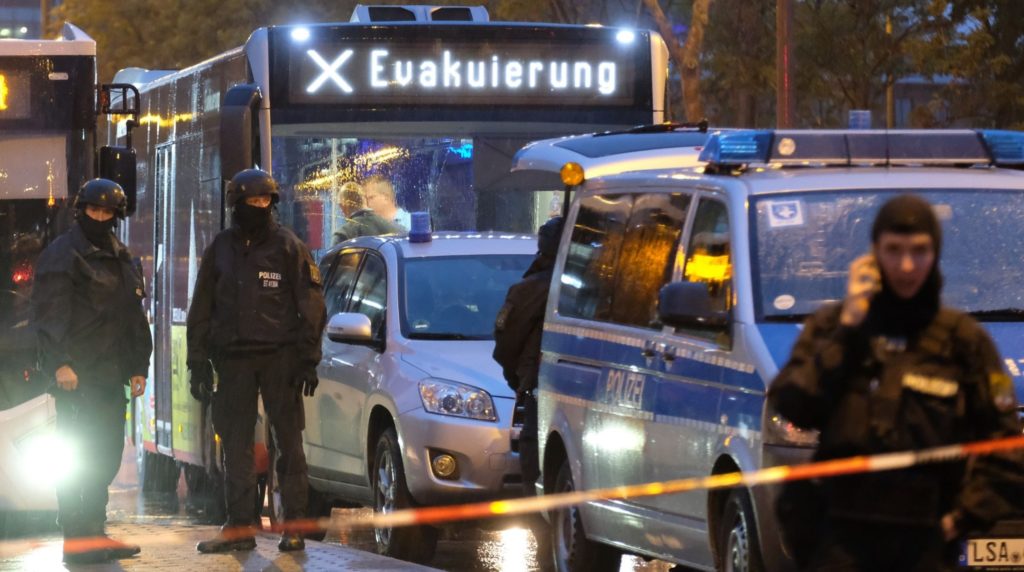 (JTA) — At least two gunmen opened fire on a synagogue during Yom Kippur services and a kebab shop in Halle, a town in eastern Germany. The shooters reportedly were from the far right.
The masked gunmen reportedly were repelled by the synagogue's doors, secured shut during the services Wednesday on the most solemn day of the Jewish year. There were 70 to 80 people in the synagogue at the time of the attack. One of the gunmen shot a woman dead at a nearby Jewish cemetery and a gunman threw a grenade at the kebab shop, and then fired at it, killing a man.
Two people who sustained gunshot wounds went into surgery at Halle's university hospital, a hospital spokesman told the BBC.
The gunmen fled in a car. Police captured one man but said another was on the loose and warned residents to stay indoors. CNN quoted a German security official as saying that the ideology driving the attack was from the far right. SITE, a private intelligence group based in the United States, said on Twitter that the shooters had posted video on a gaming site and that one of them had said, in English, that the "root of all problems are Jews."
German and other world leaders condemned the attack. Israeli Prime Minister Benjamin Netanyahu on Twitter called the attack "another expression of rising anti-Semitism in Europe."
German Interior Minister Horst Seehofer described the attack as anti-Semitic. "According to the federal prosecutor there are sufficient indications for a possible right-wing extremist motive," he said, according to the BBC.
This story will be updated.