Elon Gold dishes on Jackie Mason, COVID-19 and why Jews are so nervous
Alan Zeitlin, Jewish News Syndicate
Published August 2, 2021
(JNS) Elon Gold, known as one of the best living Jewish comedians, spoke with great reverence of a Jewish comedy legend who died on July 24 at the age of 93.
"Jackie Mason was the Sinatra of comedy," Gold told JNS by phone. "There will never be another. He was a trailblazer. He was not afraid of his Judaism. I heard he was once told, 'You'll be a big movie star if you tone it down.' He's the opposite of that yenta [Julia Haart] on 'My Unorthodox Life.' He stayed true to himself. To me, he's the greatest Jewish comedian who ever lived and in the top five of comedians ever, up there with [George] Carlin and [Richard] Pryor."
Only a few days before Mason passed, Gold said he was talking to fellow Jewish comedian Gary Gulman about how Mason's special "The World According to Me" was one of the three best in terms of the top hours of comedy.
Gold, 50, said there was one big way Mason stood out besides his singular accent.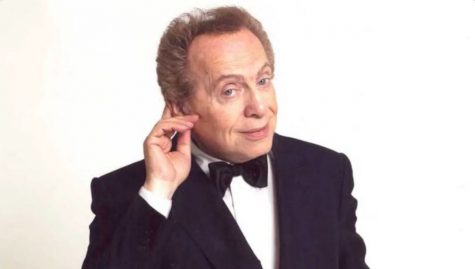 "You know, Larry David is a mensch and obviously hilarious," said Gold. "Off-camera, he's calm. Robin Williams, I've sat with him. Loads of energy. When you sat next to him with no cameras, he was calm. Jackie Mason, the only person I can think of that is like him, is my friend Modi [Rosenfeld] in that he's always schpritzing. He's always firing away. He's always making you laugh with his observations. Jackie was just always on. There was no 'off' button when he would not be funny. It came natural to him."
Those who want to check out Gold with Rosenfeld can see HBO's "Crashing" in an episode called "The Temple Gig," where both comedians are hilarious.
As for the infamous scandal when Mason supposedly gave the middle finger to Ed Sullivan and was banned for 20 years from the show, many I've asked said they weren't sure if Mason really gave the middle finger to the host, who motioned that Mason only had two minutes left for his act.