Buffa's Buffet: Wainwright versatility, 'The Green Knight' absurdity and St. Louis road construction
Dan Buffa, Special to the Jewish Light
Published August 2, 2021
Do you ever feel robotic in your everyday activities?
Most of my days start with the same routine. Get up, assess the damage that the pets did to the house overnight, make some coffee, and start cleaning. Every day, like clockwork, I am armed with Clorox wipes, a towel, and paper towels just in case. Having five pets sure doesn't help. My beagle and three cats stare at me with innocent faces from behind bars on the couch, and my chihuahua slowly finds a way to blame all of his stuff on the others. All the while, I clean and clean.
In less than three weeks, I am going on vacation to Florida with my dad. The wife and son will stick around the Lou for five days before coming down themselves. The pets will have the house to themselves for two days. Please send thoughts and well wishes to my home during that time.
Here's something I despise even more than finding out a cat peed on your bed for no reason: pitchers hitting. Who comes to the ballpark to see a guy hitting .140 try to miraculously collect a hit? Bunting is seen as currency with pitchers too–the art of giving away an out. Oy vey! Bring on the designated hitter.
But if there's an exception to that rule, it's Adam Wainwright. Unlike most hitters, he is a minor threat up there. He doesn't look like he just learned how to swing a baseball bat yesterday. On Sunday, he took the opposing pitcher to a deep count before reaching on an error. Wainwright smoked two-line drives in a row to get there. One of the rare times a pitcher at the plate looks thrilling. New Cardinal Jon Lester can hit too. Maybe that's why they acquired him.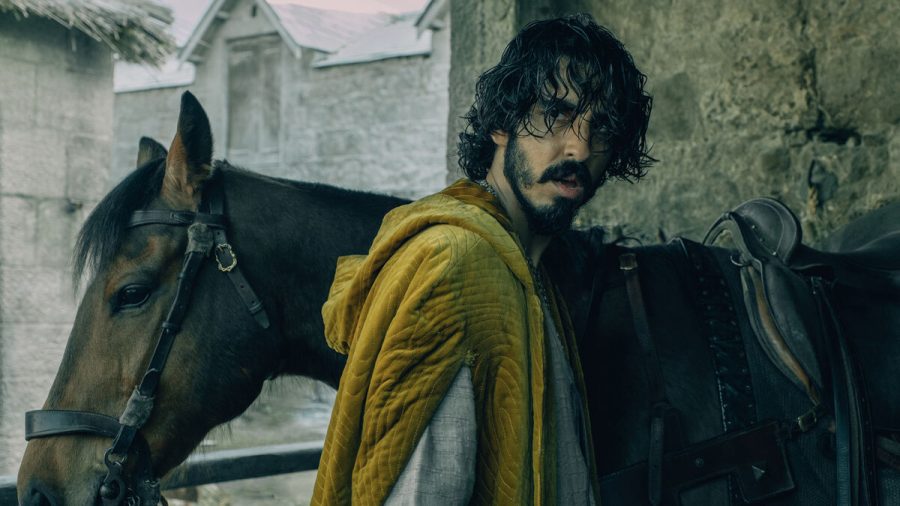 It's possible to neither like nor dislike a movie, especially if you just watched it. David Lowery's new film, "The Green Knight," falls into that category for me. It's not your grandpa's King Arthur story, I'll tell you that. It's an ambitious, acquired taste of a movie. Dev Patel's warming embrace can cure most absurdities in his movies, but here he plays Sir Gawain, Arthur's nephew. He sets out on a mission to prove his worth by confronting and accepting the challenge of the mysterious Green Knight, who just shows up at Camelot one day.
I'd tell you more, but you wouldn't understand it. All I can say is that when I left the theater, I didn't know what I just saw and haven't gotten a grasp on it since. Some films do that to you. Let me just state that there are other ways to prove yourself, Gawain.
The only thing that slows people down more in St. Louis than treacherous ice and snow is deep-road construction. Hampton Avenue is currently being ripped up and repaved in my neighborhood, causing previous speeders to cut their number in half. After years of being riddled with potholes and cracks, the road is finally getting the surgery it needs.
But it makes getting home a whole new operation. They are working in between Nottingham and Loughborough avenues, and all I can think about is that your car is a thankless victim every time. We force it up the bad road and then it has to go right back down the same broken slab of concrete when it's being worked on. What do humans take for granted more than their cars? The answer is nothing.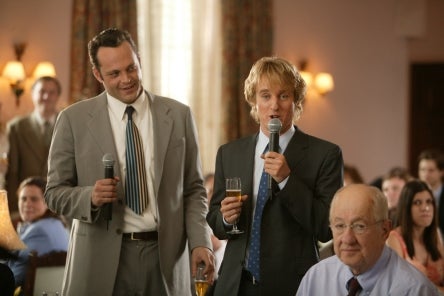 Here's a movie that won't confuse you and isn't overly complex or weird: "Wedding Crashers." Imagine being at Jewish wedding and two loud American businessmen crash it. They look like Vince Vaughn and Owen Wilson, and everyone dances the night away without wondering who Aunt Liz is and why are her two imaginary nephews here? The movie opens with this scene, or as the lead characters put it, "wedding season!"
The movie came out about 16 years ago. Here's a true story. I went with my dad and grandmother to see this movie at the Galleria. Why on Earth did I feel the need to bring my lovely Lebanese grandmother with us? Must have been a chemical imbalance. While she laughed a little, my dad and I couldn't stop. During the dinner table scene, we almost had to leave the theater because we were laughing so hard. This past weekend, I still couldn't stop laughing. Whether the sequel is good or not, this is a comedy classic. Enjoy.
One more thing: How many St. Louis Augusts start out with a 60-degree night?