St. Louis teen overcoming hurdles to enlisting in Israel Defense Forces
Idan Lerner, Parkway Central High School, Senior
Published January 30, 2022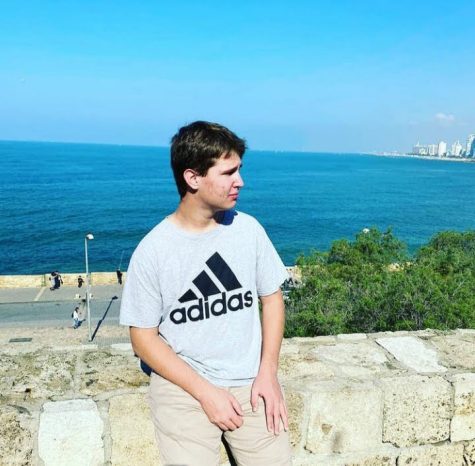 For many people living in Israel, joining the Israel Defense Forces (IDF) is seen as a rite of passage. It is a celebrated, albeit required, moment that a child becomes an adult, much like graduating from high school or the first day of college in the United States. 
And while people living outside of Israel, whether Israeli themselves or non-Israeli Jews, have the option to join, some decide to go into the IDF and fight for the Jewish state. Ilai Kielmanowicz, a native Israeli and senior at Parkway Central, is signing up to join the IDF.
"I wanted to join because I thought it was my civic duty," said Kielmanowicz, who is unaffiliated.  "[Additionally,] it builds internal character, helps you understand your position in the world, and connects you with people you otherwise wouldn't know."
Joining the IDF, especially from outside Israel, requires a lengthy process of applications and examinations. Kielmanowicz grew up in Israel and moved to America in middle school.
"In the summer of 2021, I went to start my first order," Kielmanowicz said. "The first order is when you are given an intelligence test, a Hebrew comprehension test, a medical exam and an interview."
These steps can also vary based on the person who is applying. Since Kielmanowicz is Israeli, there were some issues with citizenship.
"My process was different from someone who is actually American because I had to exempt myself from the draft and then reintroduce myself into the army," Kielmanowicz said.
Differences dependent on background and education exist, in addition to nationality. 
"Usually the intelligence test is in Hebrew, but you can take it in English. [The English test] is shorter and focuses more on reading comprehension than math, for example," Kielmanowicz said.
The language-based test variations led to Kielmanowicz's first issue. Since he is fluent in Hebrew, he took the Hebrew test, but he still encountered some issues since he hasn't lived in Israel for several years.
"I was given the test in Hebrew, which was a struggle because I hadn't seen [specialized] Hebrew words [such as advanced math]," Kielmanowicz said. "I tried to retest, but [the IDF refused]."
Unfortunately, a poor test score could be detrimental since test scores determine which units a person is allowed to join.
"Think of the intelligence test like the ACT," Kielmanowicz said. "You get a certain score, and that determines where in the army you can go."
A lower score means fewer options, so it's important to have as high a score as possible.
"I have a score of 50, which is the average in Israel," Kielmanowicz said. "Many roles that I want, such as international interpreter or communications analyst, are blocked for me because I don't have a high enough score."
This issue was resolved, however, and the process continues.
"After I complained, I was allowed to retake the test," Kielmanowicz said. "[While] military protocol is rigid, the people there understand and want to help. 
"If you volunteer from the U.S. your chances of serving in a combat role are higher. More advanced positions require more interviews and meetings with Israeli officials, and Americans have a more [constrained] time period to complete these."
Currently, he doesn't know what exactly will be the outcome of this process.
"My retest isn't scheduled yet," Kielmanowicz said. "I don't know what positions are available to me, or which one I will eventually end up in, but I'm excited to serve my country."