St. Louis student's nonprofit helps cheer kids in area hospitals 
MOLLY LEVINE, Junior, Marquette High School
Published January 21, 2022
For children, hospital stays often can be not only scary but also mundane. With hours of time to fill and a lack of engaging activities, children in hospitals are eager to find something new and entertaining to do from their rooms. 
Tamar Adler, a senior at Fontbonne University and congregant of Young Israel, has made an effort within the past year to spread cheer and joy among kids in hospitals throughout the St. Louis area. By establishing her nonprofit organization, Cheery Charlie, Adler has positively affected countless kids by providing about 2,500 craft kits to kids in pediatric units.
"I have always loved kids," Adler said. "I really feel especially connected to children in the hospital, so I decided to start Cheery Charlie as a way to give back to these kids." 
Idea for nonprofit started close to home
The organization, while named after her beloved pet dog, also alludes to another member of her family, her brother. Apart from her love of children, Adler's connection to kids, specifically in the hospital, was fostered through experience. 
"In June 2020, my younger brother was in a bike accident, and he was rushed to Children's Hospital," she said. "One of the people on his care team was a child life specialist, so I became really interested in this field. I definitely learned a lot about the child life department in many children's hospitals and that they rely a lot on donations."
Child life specialists are health care professionals who provide emotional support for children and families in medical settings. After interacting with a child life specialist who provided support to her family, Adler created Cheery Charlie to benefit both these health care workers and their young patients. 
Adler worked with a lawyer specializing in establishing nonprofits, applied to Missouri for a tax number and put together a board of directors. In December 2020, Adler established Cheery Charlie.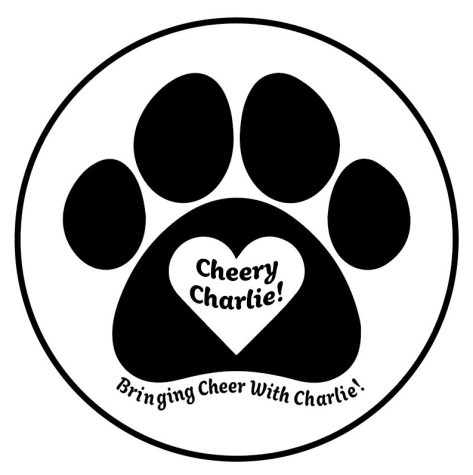 "The purpose of Cheery Charlie is to provide cheer to kids in the hospital," Adler said. "I donate 300 individually packaged craft bags once a month to St. Louis Children's Hospital. Usually, my craft bags are holiday or seasonally themed."
Adler has recently begun also donating to other area hospitals, including Mercy and Barnes-Jewish. 
Dedicated to the cause
From its start, Adler has operated Cheery Charlie on her own time with minimal outside assistance. 
"I did not really find it difficult [to create my organization]," she said. "It just required a lot of creativity. I wanted my organization to be unique and 100% devoted to kids in hospitals."
Adler said she organizes all of the donations, and is always working to raise funds to purchase items. She also makes all of the craft bags and delivers the donations each month.
In addition to running her organization, Adler also attends several classes as a fashion merchandising major at Fontbonne University. 
"Attending Fontbonne while also running Cheery Charlie definitely keeps me extremely busy, but I love it," she said. "Because my classes have been remote, although this past semester they have been 50/50, I have been home a lot more. It's given me a lot more time to work on [the craft bags]."
Although the pandemic has prohibited Adler from other in-person volunteer opportunities, it essentially gave her a gift in return: time. In addition to providing Adler with more time, the pandemic has ironically helped Cheery Charlie to flourish. 
"I started Cheery Charlie as a way to volunteer from home hoping that in a few months I would be allowed to volunteer in person," she said. "Then the pandemic dragged on … but it really helped Cheery Charlie take off."
Meaningful moments
Despite being created only a little over a year ago, Cheery Charlie already has proved successful and popular. And even as Adler's charity continues to grow, the small moments are what remain important to her.
"My most memorable moment would be receiving my first thank you letter from a child life specialist at Mercy Hospital," Adler said. "She absolutely loved the craft bags and so did all of the kids."
With limited access to outside interaction and activity, the craft bags act as an outlet for creativity and offer the kids a different source of hands-on entertainment and enjoyment.
"I am definitely impacting thousands of sick kids in the hospital," Adler said. "I think I am making them feel special by giving them a little token gift that they can do themselves."
As Adler looks to the future, she hopes to help more hospitalized children by further expanding her organization.
"My hope for Cheery Charlie is to expand into more hospitals, making more craft bags," Adler said. "I would love to keep running it myself — I like knowing that I am the one who is making all of the craft bags. I also know, depending on how big the organization gets, I might need some help, but my goal is to keep expanding."
She plans to eventually attend graduate school and later pursue a future career in child life.