Where St. Louis Jews go to find their favorite Challah
Jordan Palmer, Chief Digital Content Officer
Published June 23, 2022
Challah is a perfect symbol of the Jewish faith. It's the centerpiece of the Shabbat table and has become interwoven into all fabrics of Jewish society in one way or another.
Challah is made in various sizes and shapes, all of which have a meaning. Braided ones, which may have three, four, or six strands, are the most common, and because they look like arms intertwined, symbolize love. Three braids symbolize truth, peace and justice.
Challah is just so uniquely Jewish. But where do St. Louis Jews go to find their favorite challah? We asked around and luckily found some very good options to choose from. Here is our list, in alphabetical order:
Challah in St. Louis | Breadsmith
10031 Manchester Road, 63122
Well-known in the community as a great place to find challah. Owners Kay and Duane Johnson have been baking kosher challah at their Kirkwood bakery for 23 years.
"People just love it," said Kay Johnson.
And for good reason. Breadsmith challah is doughy, moist, and sweet in taste and fragrance. Made every day, customers have two size options to choose from, a traditional 25-ounce or a "kiddush" size at 7 ounces.  The traditional challah is made from scratch, braided, coiled, or shaped according to the traditions of each holiday celebration. Challahs can be made from dozens of their-from-scratch doughs, including 100% whole wheat, honey white, pretzel bread, rustic Italian, traditional egg, and the most popular, vanilla gg.
If you don't live near the Kirkwood location, fret not. Breadsmith's challahs can be found all over town, including:
Kohn's Kosher Deli
Schnucks stores at Ladue Crossing, Creve Coeur on Olive Road, and on Mason.
Straub's markets in Central West End, Clayton and Town & Country
Breadsmith even supplies many area Jewish day schools and synagogues with challah on Fridays.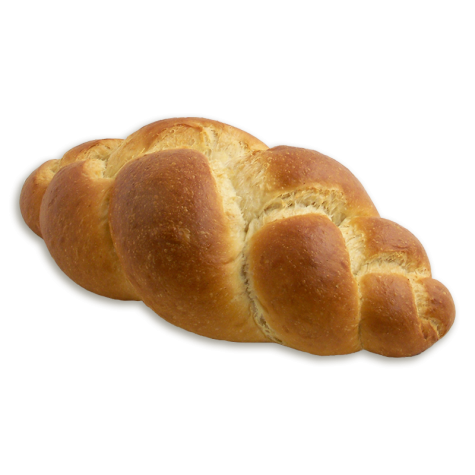 The mother-daughter team of Peggy Umansky and Alana Minoff offers a wide selection of made-to-order homemade baked goods including challah.
"We do one standard recipe with different mix-ins and toppings including raisin, chocolate chip, everything bagel, sprinkle, cinnamon sugar and more," said Minoff.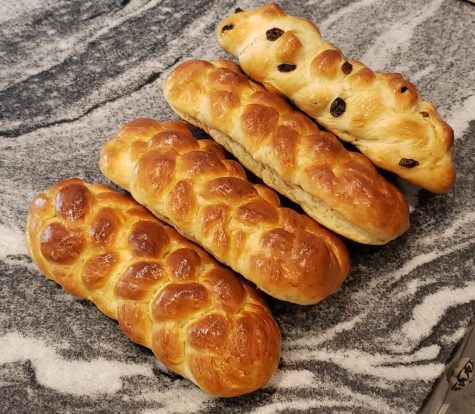 Challahs traditionally come in a large, 25-ounce size, but options for rolls are available as well. Pricing for each is available upon request. Their challahs are not kosher. Special requests are welcome. Call or text 314-303-0861 to order and for details or email [email protected]. Pick-up in Olivette or Chesterfield.
Challah in St. Louis | Sprinkles by Miriam
Miriam Schwab has been baking challah for 20 years.
"It's my own recipe, and a military wife, I've made this challah all over the world," said Schwab. "A standard challah is 1 pound and I do rolls as well."
The 1-pound challah costs $6 and the rolls are $1 each. Sweet and chewy, Schwab offers a traditional plain version as well as challah with various toppings including chocolate chip, everything bagel, babka, cinnamon, and raisin. Schwab welcomes customers' requests and she bakes in a kosher kitchen at home that is not Vaad certified.
Orders can be placed by calling or texting 561-542-4923 or emailing her at [email protected]. Pick-up is at her home in University City.
Toby's Challa House & Bake Shop
8262 Tulane Ave. 63132
The name pretty much speaks for itself. Toby says her challah is delicious and not too sweet. She makes them with or without toppings, which include poppy, sesame, everything bagel, and sweet crumb. You can also choose between a white or whole wheat version.
Working out of her home, Toby traditionally is open to customers for walk-in orders on Friday, but she will be closed on June 24th and July 9th. To order or for more information, call 314-281-6781 or email [email protected].