Challah baking workshop highlights ancient Jewish tradition for prosperity
Chabad of Chesterfield will host an interactive and hands-on Loaves of Love Challah Baking Workshop at 6:30 p.m. Thursday, April 28. The workshop will highlight the "shlissel challah," an ancient Jewish tradition for prosperity, which is an opportunity that happens only once a year, on the Shabbat immediately following Passover. The event will take place in Chabad of Chesterfield's temporary location, in Chesterfield Mall.
The custom is to bake challah either in the shape of a key or with a key baked into the challah. The key challah represents the key to our livelihood, which serves as a reminder that our success is in G-d's hands. The Jewish prayer with this custom requests that G-d opens the gates of livelihood for us.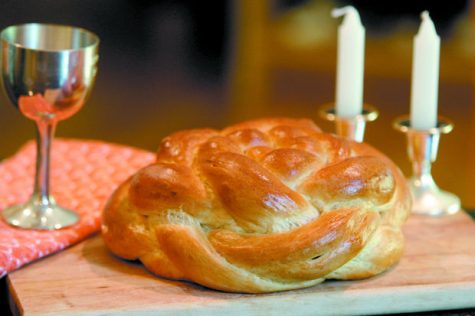 Participants will learn the significance behind this special custom while making challah with friends, family, and members of the local Jewish community. Everyone will leave with challah for themselves as well as one to share with a friend. The event will be followed by a challah tasting and dip bar.
Loaves of Love provides a monthly opportunity to celebrate and engage in a popular Jewish ritual while creating memories and traditions with your family and friends and giving back to the community. Each monthly workshop focuses on a new and delicious challah flavor and braiding technique.
For more info visit: www.ChabadOfChesterfield.com/challah or email [email protected]