The Lighter Side: Q&A with Katie Garland of Crown Center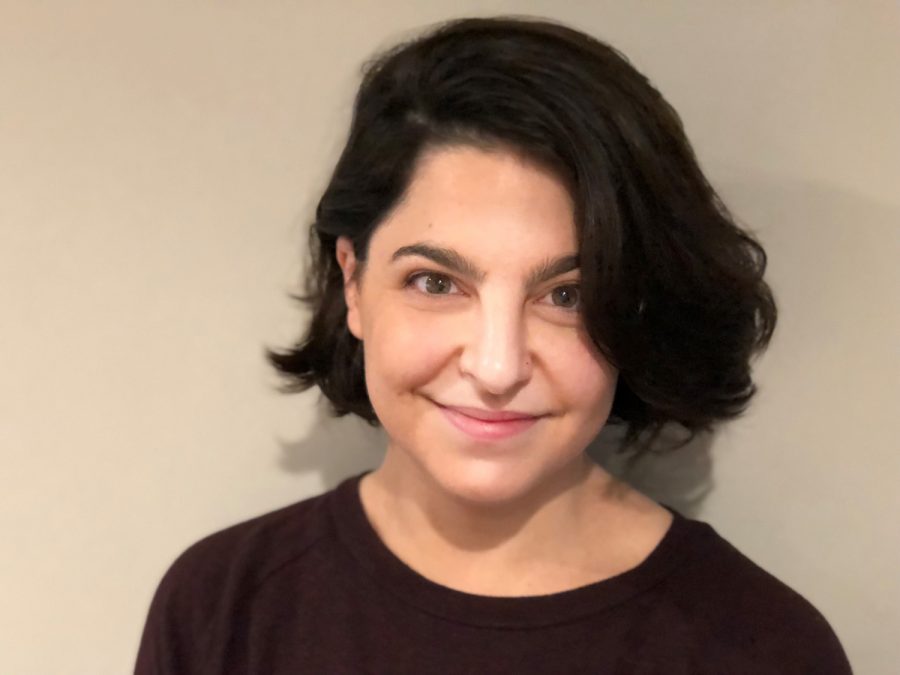 Katie Garland, Client Services Director at Crown Center for Senior Living
In one or two sentences, can you describe your job?
I work in partnership with Crown Center clients, their families, colleagues and community organizations to solve problems together and enable adults 60 and older to thrive independently as they age. 
I know you have a long history with Crown Center. Can you tell us how your interest in the organization got started?
My mom joined Crown's board in 1995 and I started tagging along shortly after as a little girl. It's been decades since I first served meals at holiday celebrations, then became a volunteer, practicum student and eventually staff. I am so lucky — my role models have become my co-workers, and I've been able to learn and grow in this wonderful community. 
What is it working with older adults that you enjoy so much?
Crown Center is such a diverse and vibrant community. I appreciate hearing their stories, the myriad life experiences and different perspectives. I learn from the people I work with daily.
You are married with a 2-year-old daughter. Now that St. Louis seems to be getting back to normal after the pandemic, what activities do you hope to do with her and your husband this summer?
We are looking forward to exploring new parks and Lila's first trip to the Zoo. Our 'grown up' worlds have narrowed these past 16 months, but through the eyes of a toddler, there is so much discovery and delight even in the same old backyard.  I can't wait until it is safe to introduce her to the places that mean so much to me — to grab breakfast together at the [email protected] Café or connect with neighbors at MaTovu. 
What do you do for self-care, when you need a break from work, family and friends and just want to recharge? 
We live in Botanical Heights — I love a walk around the neighborhood, through Shaw, or Tower Grove Park. And if I'm feeling really indulgent, I'll stop for a fancy coffee along the way.
Do you belong to a temple and if not, is there a place where you celebrate your Judaism?
Our family primarily celebrates our Judaism in our home and through our work. We have been involved in MaTovu since its inception and are grateful for an inclusive Jewish space in our neighborhood to engage with the issues that matter to St. Louis as a whole. We are members at Congregation Shaare Emeth.
The Lighter Side is a regular feature highlighting people who work and live in the St. Louis Jewish community. To sponsor future installments, please contact Betsy Schmidt at [email protected]