The Lighter Side: Q&A with Chana Novack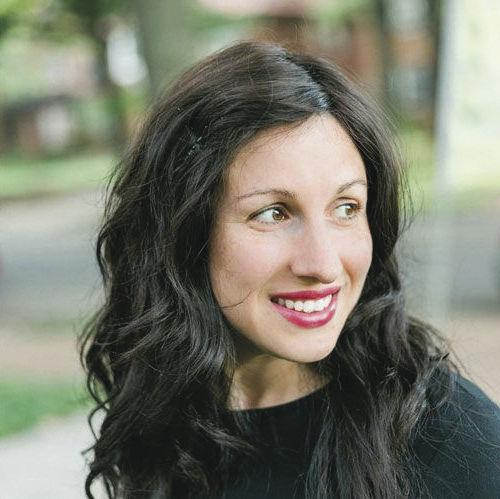 Chana Novack
Co-director, Chabad WashU 
In a few sentences, can you explain your job?
I help oversee a team of student leaders and professionals who support young people at Wash U and local colleges. We host events, classes and social events, and try to make a difference in the lives of young people and in the world. My primary focus is on supporting students personally and with Jewish enrichment. A typical week can include teaching a Torah class, organizing a Birthright Israel trip and preparing for Shabbat meals (or Shabbat-To-Go) for more than 100 students.  
How has your job changed during the pandemic?
We have shifted our mindset by focusing less on "what cannot we do" and more on "what we can do." When local colleges reopened in the fall, we also committed to being open in person to support these students who are mostly far from home.  Staying open while keeping everyone safe and staying in line with St. Louis County guidelines was a challenge, but we managed to stay open with zero COVID transmissions.
At every stage of the pandemic, there have been new challenges that have to be tackled — often with very little advance notice. Many have to do with St. Louis' weather, given that we only do Shabbat meals outdoors. It's like a game of Whac-A-Mole with cold, rain, wind, sun and heat, all while maintaining distance between people. I now own a full Shabbat outdoor outfit, including rain boots and jackets!
Has there been any upside to celebrating Shabbat during the pandemic?
One upside to the current restrictions is that meals are pre-packaged, so once students have their meals, the staff is free to connect with students. Also, our in-person meals have capacity caps and staggered start times, so we have had an easier time getting to know the first-year students as they are not in their usual 20 person clusters.
Aside from COVID-19 related guidelines, regulations and practices, is there anything that you would like to do differently in your job once the threat of the pandemic has subsided?
One thing for sure, is we realize how much we need a larger space.  Social distancing and outdoor events have given the community more space to socialize, and it's going to be tough to go back to our indoor space, which we have outgrown. We have also seen how much students, especially college seniors, enjoy hosting their own Shabbat meals when given a little push and resources like challah and grape juice.  We hope to continue this going forward.  On a personal level, I hope to continue to be able to spend as much time as possible outdoors.  It has been great to enjoy fresh air while also being in meetings, doing work and even having coffee with a student.
What's the best book and/or movie and/or show you have read/ seen recently, and why?
Currently, I am reading "The Counting of the Omer" by Rabbi Simon Jacobson. It's a series of daily meditations to inspire emotional character refinement during this season. I have always gravitated toward Torah study that helps understand human psychology and provides guidance on daily living.