Riding 3,038 miles for Noah Arnold
Jordan Palmer, Chief Digital Content Officer
Published October 17, 2022
At our core, human connection is a primary part of life and happiness. Creating genuine friendships and loving relationships are an internal part of what it means to live fully. But sometimes connecting with another person, even one you did not have that genuine, long-lasting friendship with, can provide the same sense of meaning as well provide comfort for others.
That premise is at the heart of the story I'm about to tell you. It's a story of why one young man rode his bicycle across the United States to honor another young man whose life was tragically cut short. This is the story of AJ and Noah.
AJ and Noah
AJ Tabak, 18, began serious cycling in the spring of 2020, just a few months after the start of the COVID-19 pandemic.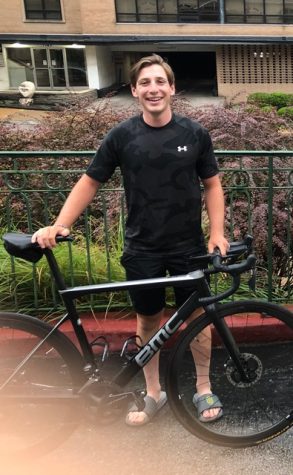 "I discovered cycling and started to ride every morning before school. Now it has become a way of life for me and I can't stop," said AJ, who lives in California and recently graduated from the Yeshiva University of Los Angeles (YULA), where his path would cross with Noah Arnold, a boy three years younger than himself.
Noah Arnold's grandparents, David and Marsha Schuman, live in St. Louis. Noah attended Torah Prep for Boys for a short time when he stayed with them in 2019. But in 2018, Noah's family lived in Beverly Hills where he was a home-based middle schooler. Noah's family lived just a quick 15-minute walk from YULA.
"Since he was not at a Jewish day school and did not have access to morning davening, we approached YULA about letting him daven there as a middle schooler," said Noah's mother Lisa Arnold. "They graciously agreed, and he attended morning prayers starting in 2018 regularly for two years, during 7th and 8th grade.
"Everyone started noticing this young kid, who would show up in the mornings to daven," remembers AJ. "Eventually many of us got to know him a bit."
In early 2020, Noah was then approached by the YULA head of school and asked to apply as an incoming freshman. The Arnold family accepted.
Noah Arnold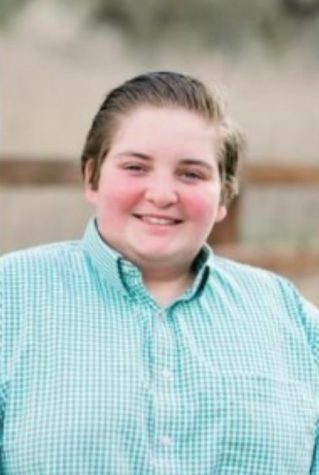 Noah has been described as an old soul in a young body whose charisma lit up a room. He had a gentle, loving spirit and demonstrated a kind inner-strength.
He was well known for his rap skills and went by the rap name "Scar Tissue."
"He was an avid golfer and looked forward to joining YULA's golf team after the pandemic," said Lisa Arnold. "He was big on volunteer work and worked with the Friendship Circle Los Angeles helping special needs children. Noah was also a fixture at Synagogue Beth Jacob Congregation in Beverly Hills."
Although Noah held a black belt in Jeet Kune Do, a hybrid of martial arts, he understood through his parent's teachings and learning of Torah, that chesed is the truest strength.
February 2020
On Feb. 18, 2020, Noah was struck by a hit-and-run driver in Beverly Hills. On April 6, 2021, his young life was cut short by resulting medical complications. But in the year after the accident, a special connection was created.
"Noah was to become a freshman at YULA for the 2020-2021 school year," said Lisa Arnold. "In August 2020 we moved from Beverly Hills to Agoura Hills, which is over an hour away. So we would drive an hour each way during his freshman year."
Like many students in 2020, Noah's freshman year was extremely unusual.
"Aside from morning prayers and extracurricular activities which we drove in for, classes were online due to the regulations of the pandemic. During this time Noah regularly had seizures and at times needed to be transported to our local hospital by ambulance," said Lisa Arnold.
Noah always recovered but the constant seizures led to brain fog and confusion. He had to work 10 times as hard to keep up — something his new classmates noticed right away.
"The boys at YULA were amazing, especially the upperclassmen like AJ," said Lisa Arnold. "Noah thought of the upperclassman as some of his closest friends. After his initial accident, YULA even allowed a group of boys to leave school and come visit him in the hospital. The upperclassmen were always checking on Noah and encouraging him. This was because they knew him for two years prior to the pandemic. He was the most well-known freshman hands down."
Honoring Noah
AJ never forgot Noah, the kid who just showed up at his school each morning to daven. In 2021, after participating in Bike4Chai, which helps raise money for kids with disabilities by riding 100+ miles, AJ decided to do more.
"This year, I have decided to put my cycling abilities to the test. In the summer, I will be riding 3,038 miles across the country representing Friendship Circle, an organization that helps people with special needs and their families experience acceptance, inclusion and friendship as contributing members of society," said AJ.
"I will be riding in honor of Noah Arnold, a student at my school who passed away this past year. Noah always walked around with a gleaming smile on his face, ready to help anyone whenever they needed it. He was actively involved with the Friendship Circle bringing his joy, enthusiasm and smile to the kids who needed it the most. He was an inspiration to me and the kids at Friendship Circle and I feel there is no one better to ride in honor of than Noah."
AJ began dedicating hours upon hours to prepare for this ride, and it wasn't easy. Two years after Noah's accident, AJ had an almost eerily similar one.
"While training in February of 2022, I was hit by a car descending very fast downhill. I went to the hospital and luckily nothing was badly injured except for a few scratches on my body," said AJ. "During my recovery, I had time to think and contemplate what my life would look like without cycling. After a week of recovery, I decided to get back on the bike regardless of what I told myself."
AJ knew he had to do it for Noah.
"I needed to show him my dedication to this cause as he did his," said AJ.
On June 29 of this year, AJ hit the road, along with other members of TeamFriendship, for a 7-week journey. He rode knowing he had raised over $11,000 for the group that meant so much to Noah, more than any other rider.
AJ arrives in St. Louis
One month after beginning his trek, AJ arrived in St. Louis.
"It was July 28th, and they were greeted by an hour of torrential rain," remembered Marsha Schuman, Noah's grandmother. The Schumans met the young heroes with kosher sweets from Kohn's deli and a large sign to welcome them to the Show Me State.
"I felt such gratitude, such pride," said Marsha Schuman. "I felt maybe a small part of the hole in my heart was closed a bit, due to AJ's act of kindness.  That he took it upon himself do to this for Noah. All of the riders had such good hearts for helping others and sharing goodness."
AJ eventually arrived in New York City on Aug. 14.
"All the hard work and time it took to prepare for this ride paid off. It was tough at times, waking up early, riding during the night, or even in the blazing heat, but each day we completed, felt like we were on top of the world," said AJ.  "The memories we created, friendships we made, and people we inspired along the way, and those who inspired us, will never be forgotten."
Lasting tributes
Both Synagogue Beth Jacob and Friendship Circle Los Angeles have created awards in Noah's memory, based on his character as a volunteer. There is also an annual basketball tournament "Chai Lifeline Hoops," which raises money for Camp Simcha, a camp for children with cancer and other diseases. Chai Lifeline Hoops is dedicated to Noah's memory and takes place annually in the YULA gymnasium.
Even though AJ's ride is complete, his mission is not. If you would like to make a tribute to his ride for Noah, visit his donation page here. If you would like to learn more about Friendship Circle, visit them online.