Q&A with Jewish Book Festival director Hilary Gan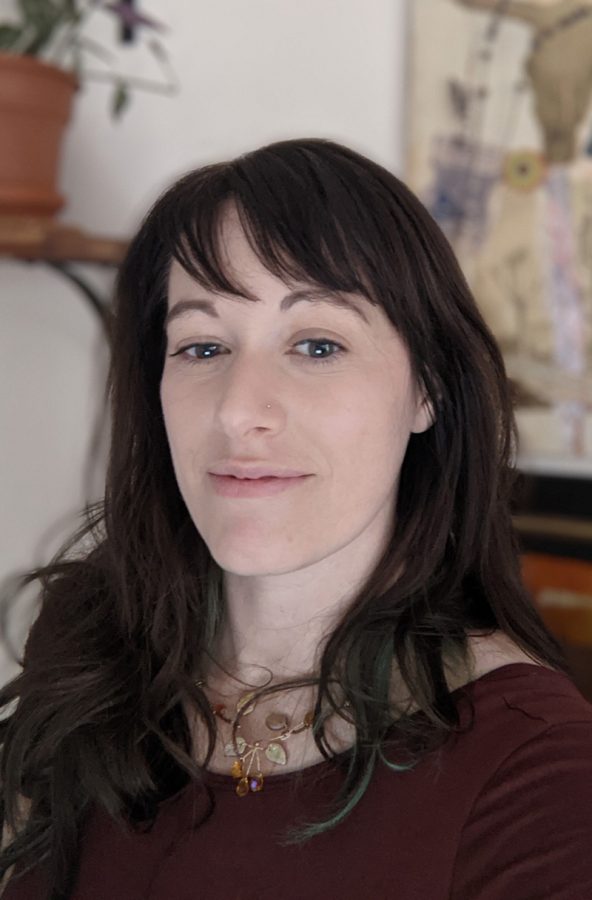 Hilary Gan, Director of Literary Arts at the Jewish Community Center
In one or two sentences, can you explain your job? 
I oversee the annual Jewish Book Festival and the Used Book Sale, with the full force of some amazing committees behind me.
What fuels your interest in books?
To me, books are like little science experiments in humanity. Stories remove the limits of experience. Readers can explore different places, different times, different cultures, even different laws of the universe. (Stories) provide a way to discover truths about ourselves and the choices we might make in alternate circumstances.
Are there some up and coming Jewish authors who excite you and, if so, can you tell us about one or two of them?
Ava Reid has a fascinating take on how Jewish characters have been traditionally represented in fantasy literature, and she wrote a stellar fantasy novel in which she actively tried to change those stereotypes, "The Wolf and the Woodsman."
I'm so thrilled that Dean Robbins is coming to the festival this year with his three beautifully illustrated children's books. "Thank You, Dr. Salk" is supertimely and hopeful, and he has a kids' biography of Ruth Bader Ginsberg, as well as "¡Mambo Mucho Mambo!," about the first interracial competitive mambo team. That book makes you hear the music.
I'm also really stoked to hear playwright and TV writer Jen Silverman speak about her book "We Play Ourselves," which was listed by O Magazine as an LGBTQ book that would "change the literary landscape."
Any surprises or innovations that the 2021 St. Louis Book Festival has in store that you can share with us? 
To be honest, this year is mainly about getting back to form after COVID. We will be streaming the whole festival live this year, as well as offering a handful of virtual-only events, so I'm excited about the increased accessibility.
I know that you're married with a 3-year-old daughter. What are you looking most forward to doing as a family this summer?
My daughter has never been to a movie theater, so I'm hoping we'll be able to make that happen.
Was there any silver lining to the pandemic for you and your family that you will miss going forward?
Until just this past month, none of us had even caught a cold in over a year! Definitely going to miss that perk of mask-wearing.
The Lighter Side is a regular feature that highlights people who work and live in the St. Louis Jewish community. If you are interested in sponsoring future installments of this feature, please contact Betsy Schmidt at [email protected]