First Look: Inside the Lefty's Bagels which is opening today!
Jordan Palmer, Chief Digital Content Officer
Published April 14, 2023
Can you smell the bagels? You should because the day has finally arrived. Lefty's Bagels is officially opening its doors this morning at 7 a.m. This is not a soft opening, as they had on Thursday, April 13. This is not a drill. Lefty's is opened.
The new Lefty's Bagels is located at 13359 Olive Blvd. in the Woodchase Shopping Center in Chesterfield. Co-owner Scott Lefton says he hopes customers will be excited with what they find at the new shop.
"We plan on continuing bagel innovation by creating new varieties and using local ingredients wherever possible," said Lefton. "Lefty's will be a truly unique dining experience since everything will be made onsite and from scratch."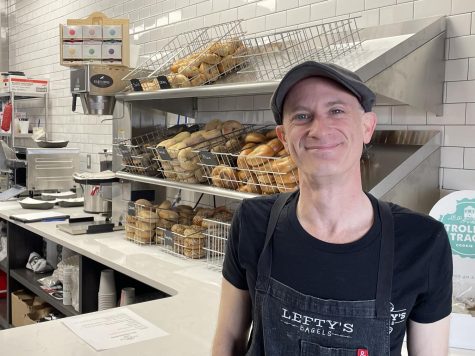 Traditional bagel making
Lefton and co-owner Doug Goldenberg are brothers-in-law, best buddies and Temple Israel congregants. They are also adamant that Lefty's is where bagel traditionalists will come because they plan to honor the traditional way of making New York Style bagels. That means slowly fermenting dough overnight, boiling it in malt water, then baking on burlap-lined bagel boards like they did 100 years ago.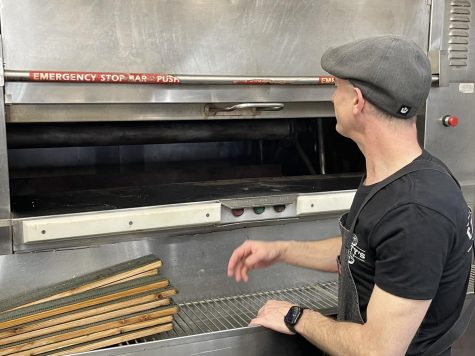 "We are excited to provide the St. Louis community with a quality bagel made in a time-honored traditional way that connects us to our past," said Lefton.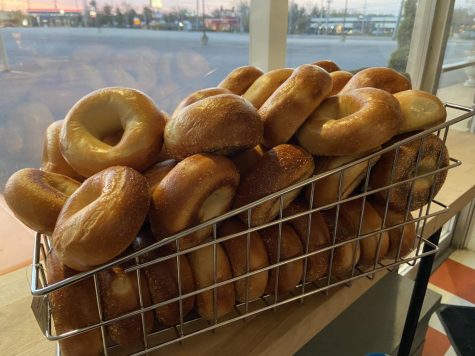 What to expect
The kitchen concept will be open, so customers will be able to see the boil kettle, the bagel oven and the bagel makers baking fresh bagels and taking them directly out of the oven.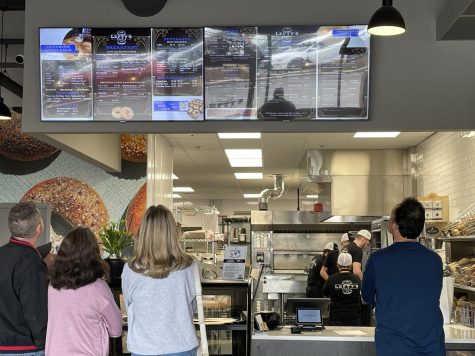 "We will also have much more than just bagels. We are going to a wonderful variety of bagel sandwiches, deli meats and other bakery items such as challah, babkas and black-and-white cookies," said Lefton.
Patrons will be able to eat at the shop as well as order to-go from the counter. Online ordering, credit card payments, pre-orders, catering, gift cards and loyalty programs will also be available.
The menu
Lefton and Goldenberg are striving to create a New York bagel café atmosphere that will double as a micro-deli. Breakfast and lunch sandwiches will be served, along with premium smoked fish, fresh brewed coffee from Kaldi's and other specialty beverages.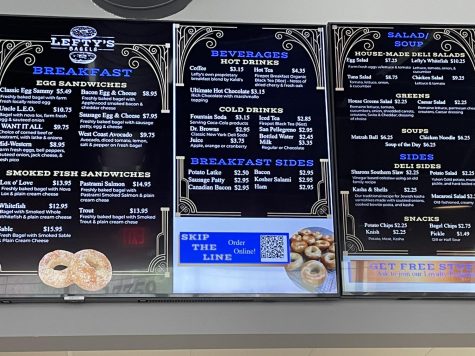 "We will also be serving the most popular items you would typically see in a Jewish New York-style deli such as corned beef, smoked pastrami, fresh nova lox, smoked whitefish, sable and trout," said Lefton.
Speaking of meat and fish, Lefty's has partnered with the Samaki Smoked Fish Co., which is flying in their famous hand-smoked fish weekly and the legendary Sy Ginsberg's Meat & Deli out of Detroit is providing corned beef brisket, pastrami brisket, turkey breast and turkey breast pastrami.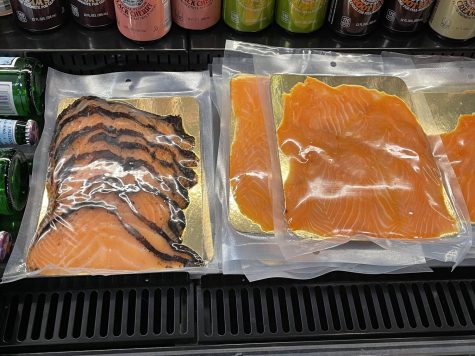 There will be a wide variety of schmears made fresh daily, including plain, low-fat plain, garlic and herb, scallion, nova lox, veggie, jalapeño, blueberry and strawberry.
The menu will also have a couple of classic soup and salad options that can be ordered as a side or full portion for those who may want an alternative to a bagel.
When it comes to flavors, fans of Lefty's know they don't skimp.
"We love pushing the envelope on bagel flavors," said Lefton. "We will always carry the classic flavors but be on the lookout for bagels that you may have never seen before."
The current flavors include plain, poppy, sesame, onion, garlic, tzitzel, everything, salt, cinnamon raisin, chocolate chip, blueberry, whole wheat and pumpernickel.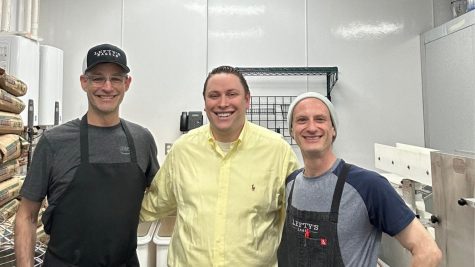 Kosher Style
In a post on social media, Lefty's announced it was now under the rabbinic supervision of Rabbi Jeffrey Abraham of Congregation B'nai Amoona. Lefty's does not have a kosher certification from the Vaad Hoeir of St. Louis, but rather falls under the definition of "kosher style."
Rabbi Abraham of Congregation B'nai Amoona is a trained Mashgiach within the Conservative Movement.  Abraham was trained by Rabbi Joel Roth to oversee the Kashrut of any food item or restaurant 15 years ago.
"While in San Antonio, Texas, I oversaw the Kashering of two different bagel facilities," said Rabbi Abraham. "One of them I oversaw the entire facility, and the other one just the bagels because they served non-Kosher items in the deli part of their restaurant."
While speaking with the owners of Lefty's about a month ago, Rabbi Abraham mentioned that he had overseen bagel places in the past.  The Lefty's owners loved the idea and had Abraham go to observe the facility on March 31st.  After touring the facility, Rabbi Abraham deemed that all of the ingredients in the bagels and cream cheeses (schmears) were kosher and the areas where everything was prepared and made was also kosher in the new Lefty's facility.
"All of the fish being served at Lefty's also have a kosher certification on them," said Abraham." I want to make sure it is clear that only the bagels and cream cheeses are under his kashrut supervision.  The other items at Lefty's (meats, etc) are not kosher."
Lefty's Bagels
13359 Olive Boulevard
Chesterfield, MO 63017
(314) 275-0959
[email protected]