Creve Coeur rededicates park to Black doctor who faced injustice
Eric Berger, ASSOCIATE EDITOR
Published September 21, 2021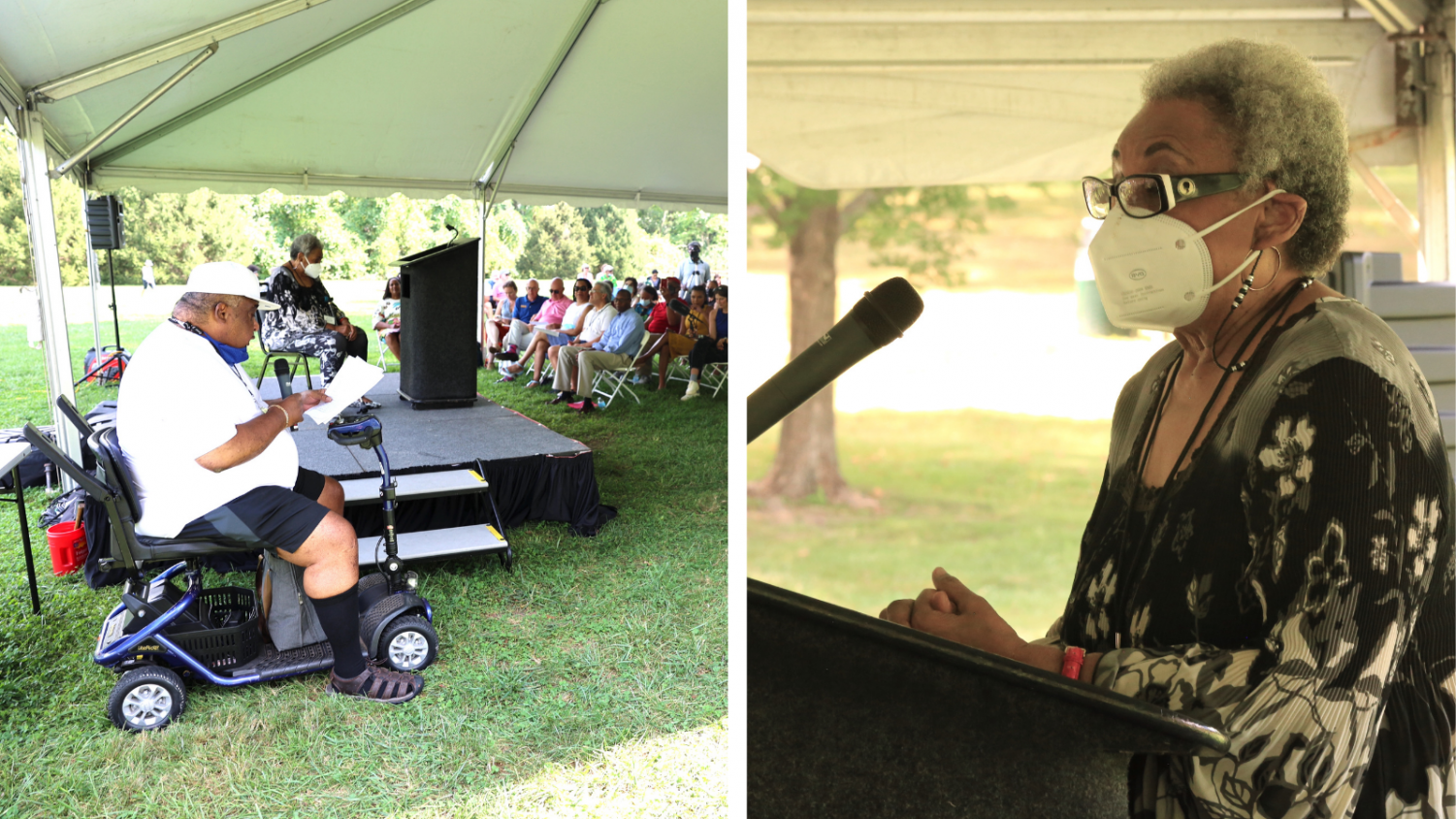 More than 60 years after a Black ophthalmologist, Dr. Howard Phillip Venable, was unable to begin a new chapter by moving into a Creve Coeur neighborhood, his niece now sees "an auspicious beginning" occurring where her uncle would have lived.
That's because the St. Louis suburb held an event Sept. 18 at the site, formerly known known as Beirne Park, to rededicate it as the Dr. H. Phillip Venable Memorial Park. 
The Venable family looks "forward to the work that will continue, that will provide in perpetuity some recognition of what happened in Creve Coeur and recognition that it won't happen again," the niece, Rossalind Woodhouse, said during the rededication ceremony before a crowd of about 100 people. 
Indeed, Creve Coeur residents and city officials who have tried to illuminate and redress the city's actions against the doctor appear ready to try to fulfill Woodhouse's wish to have more than just a renamed park. 
"As we celebrate the rededication of Dr. H. Phillip Venable Memorial Park, we must also remember the significance of its name and ensure that tolerance and inclusiveness continue to serve as a cornerstone for our community," said former Creve Coeur Mayor Barry Glantz, who was one of many local Jews who worked in recent years to call attention to Venable's story. 
In the mid-1950s, 12 African American families purchased lots in Spoede Meadows and tried to build homes. 
But a few Creve Coeur residents, including an alderman, formed a corporation, Spoede Realty, to pressure the prospective African American homeowners to sell their lots, according to a report produced by Jim Singer, a lawyer and member of Congregation Shaare Emeth. He spent years researching legal documents, meeting minutes and newspaper archives.
The city refused to issue Venable a plumbing permit for his home. When he hired a contractor to install the plumbing anyway, the city sued Venable, accusing him of violating the building code, according to an article in the St. Louis Globe-Democrat.
The other families gave in and sold their lots. Venable, who practiced medicine at Homer G. Phillips Hospital, the city's only hospital for African Americans, and his wife, Katie, refused.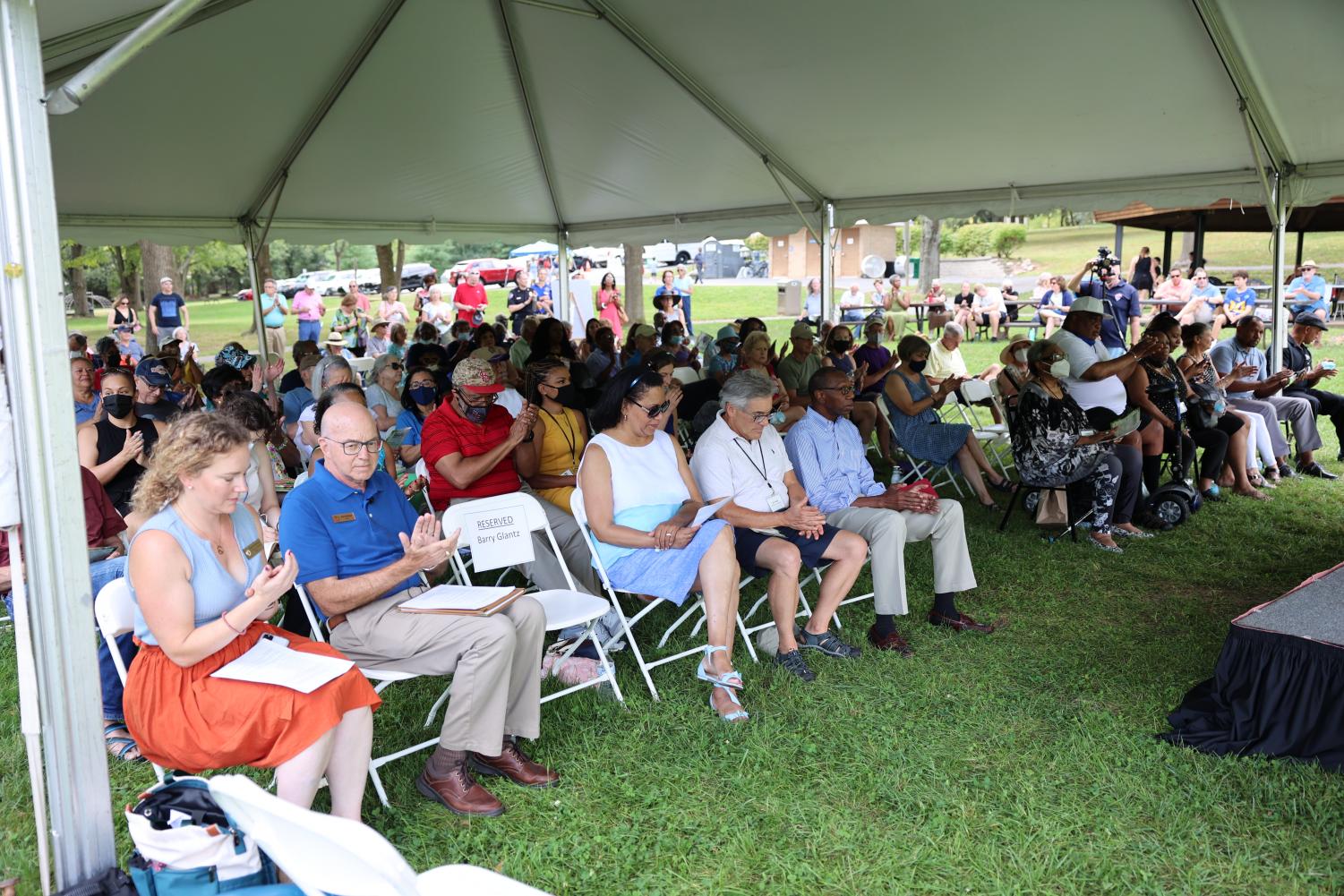 The city formed a Citizens Advisory Committee on Parks, which included the former mayor, John Beirne. Its sole purpose was to keep the Venables out, according to Singer. The city then used its power of eminent domain and condemned Venable's lot.
"The attempt by the Creve Coeur Board of Alderman to condemn Dr. Venable's property in order to establish a city park is clearly an example of racial discrimination, which has not been successfully disguised by the transparent cloak of legal maneuvers," Samuel Guee, chairman of the St. Louis Civil Liberties Committee, wrote in a 1956 letter to the editor of the St. Louis Post-Dispatch. "One could not have asked for a more suitable beginning than to have a Negro citizen of Dr. Venable's intelligence, ability, education and background initiate a program of racial harmony in neighborhood relations."
Venable sued the city, accusing it of racial discrimination. The Creve Coeur city attorney told the Post-Dispatch that the charge was "ridiculous."
The Missouri Court of Appeals in 1959 ruled against Venable because the city had taken the property for public use: a park. The court relied on a prior court ruling in making its decision. In effect, Singer explained, the court said, "If a city is exercising its power of eminent domain for a public purpose, the courts will not review why the city is exercising that power."
The city reimbursed the Citizens Advisory Committee for legal fees it incurred fighting the Venable lawsuit and changed the zoning restrictions to make it easier for Spoede Realty to resell the other lots. The city paid Venable $31,000 to settle the lawsuit and take ownership of the land.
The Venable family shared the story of injustice for generations, recalled the doctor's nephew Allen Venable II. 
Still, he "told us not to be bitter and to take everyone at face value — man and woman," said Venable, who was one of six family members to attend the rededication. His uncle told him, "Don't think that everyone is against you because you're going to need all kinds of people to make it in this world." 
When Allen Venable learned that people in Creve Coeur, including Rabbi Andrea Goldstein and others from Shaare Emeth, were working to bring attention to the doctor's story, "I couldn't believe it," said the 66-year-old retired auto worker who lives in Detroit. "It was something I never thought they would try to … atone for."
After about 150 people attended a public meeting in November 2019 to discuss how the city could make amends for what happened, the Creve Coeur City Council voted to rename the park H. Philip Venable Memorial Park.
For the weekend rededication, residents of Country View Drive, which leads to the park, put up large signs welcoming the Venable family. 
"It was very moving to see those signs," Singer, the attorney said. 
The city is now working with a design firm on a memorial for Venable at the park, Singer said. 
Allen Venable and at least one Creve Coeur council member echoed Woodhouse's hope that the rededication serves as a beginning of efforts to address racial injustice. 
In the meantime, Allen Venable said, "it was a very beautiful weekend. I really enjoyed it. I think my uncle would be very pleased . . . that the people finally accepted him and that he made a difference in the community."
Bill Motchan contributed to this story.