County courthouse unveils portrait of beloved judge Arthur Litz
BILL MOTCHAN, Special to the Jewish Light
Published August 27, 2021
St. Louis Circuit Court Judge Arthur Litz made a huge impact on the legal profession during his career. Now, the 98-year-old Jewish retired judge will have a permanent spot in the 5th Circuit Court: His portrait will hang in the court he presided over. That courtroom is now in the hands of Judge Renee Hardin-Tammons. The portrait was unveiled before a group of friends, family, judges and lawyers at the St. Louis County Courthouse on Wednesday, Aug. 25.
Hardin-Tammons came up with the plan to hang Judge Litz's portrait in her courtroom to honor the man beloved by many colleagues over his long career. She detailed several of Litz's accomplishments during the presentation.
"Judge Litz has been married for 68 years to Adele Litz, and he has three children, three grandchildren and three great great-grandchildren," Hardin-Tammons said. "He earned a B.A. degree and master's degree in history from Washington University and his law degree from Harvard. He was a practicing lawyer from 1947 to 1975 when he was appointed a circuit judge."
Additionally, she explained, Litz served on the St. Louis County Historic Buildings Commission, chairman of the St. Louis County Civil Service Commission and he was president of the Law Library of St. Louis County. In 1966, Litz began reviewing books for law journals, a role he continues now.
Retired St. Louis County Judge Robert Cohen called Litz "a peacemaker, and a voice of calmness with a steady hand. We can be proud to say that we know Judge Litz and we love Judge Litz. He was very much the gold standard for what a trial judge should be. Not only did he show us how to be a judge, he showed us how to be a husband, father, grandfather and great-grandfather and he has no equals."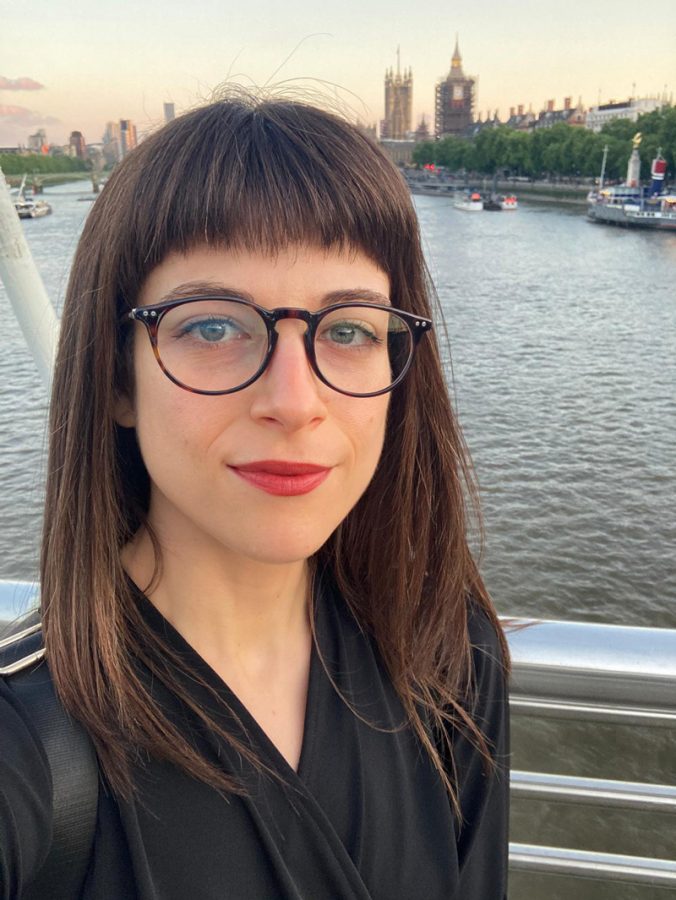 The painting was done by native St. Louisan Rebecca Hendin, 33, an artist who now lives in London. Hendin celebrated her bat mitzvah at Congregation B'nai Amoona and graduated from Parkway Central High School. Her art has appeared worldwide, including editorial cartoons in the Washington Post, Guardian, Economist, and many other publications.
Hendin's father, Roy, explained that his family and the Litzes have been lifelong friends. Roy Hendin and Judge Litz's eldest son, Howard, have been friends for 62 years.
"I spent many, many, many, many, many days at their house from the time I was 2 through adulthood," said Roy Hendin. "The judge knows all my kids and he asked Rebecca is she would paint his portrait."
Meanwhile at the portrait unveiling, the final speaker was Rob Litz, Judge Litz's middle son who went into "the family business" as an arbitrator and mediator. Rob Litz shared with the audience one of his father's unofficial titles bestowed on him by his grandchildren: "Grandpa Judge-y."