Cheryl Adelstein to retire from JCRC
The Jewish Community Relations Council of St. Louis (JCRC) announces the retirement of Deputy Director Cheryl Adelstein after over four years of passionate and dedicated service to advancing social justice and equity in the St. Louis region.
Cheryl, who is set to retire this summer, joined the JCRC staff as Deputy Director in January of 2019. Since then, she has taken the JCRC to new heights and represented core Jewish values through her advocacy of issues such as racial equity, immigration, voting rights and criminal justice reform. Cheryl's passions for community and justice are evident through her countless partnerships and many accolades; in the past year Cheryl was honored with the Troublemaker of the Best Kind Award from Cultural Leadership and the Visionary Award from JPro.
| RELATED: JCRC's Student to Student program going national
In announcing her departure Cheryl said, "It has been an honor to represent JCRC in the community over these past four years. I have appreciated the opportunity to put my passion for social justice into action and help mobilize the Jewish Community so our voice can be present, valued and heard in the St. Louis region. Under the leadership of Maharat Rori Picker Neiss and our outstanding board, JCRC is building strong and meaningful bridges that will fortify the Jewish community in St. Louis for years to come."
"It is impossible to overemphasize the impact that Cheryl has had on this organization," said Deborah Price, JCRC Board Chair. "She began as a member of the JCRC Board and part of our Executive Committee and then transitioned to a lead staff member, and throughout it all she has pushed this organization to the front lines of the major issues impacting our region. We thank Cheryl for her service and are excited to welcome Rabbi Scott Shafrin as JCRC's next Deputy Director. Rabbi Shafrin's background in community organizing and his passion for social justice will enhance and grow the strong foundation built by Cheryl and Rori."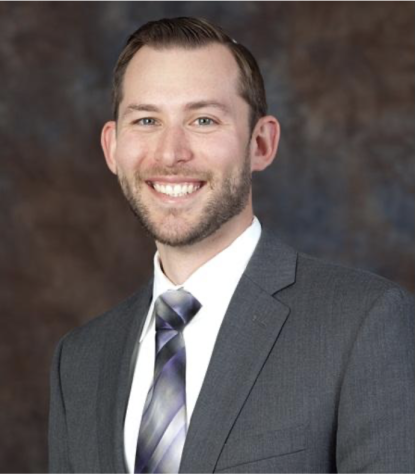 Rabbi Scott Shafrin will assume the role of JCRC Deputy Director in July. Rabbi Shafrin has been a familiar face in Jefferson City, Missouri, participating in lobby days and offering testimony on education and trans rights.
Rabbi Shafrin is currently the Associate Rabbi and Religious School Director at Kol Rinah, a Conservative congregation in Clayton, MO. He was ordained from the American Jewish University's Ziegler School of Rabbinic Studies in Los Angeles in 2013, where he also received a Master's Degree in Education. As a community organizer, rabbi, and educator, Scott has worked tirelessly to connect people of all ages to the world of meaning found in the Jewish tradition by engaging with them through dialogue, Jewish texts, tefillah, music, social justice, and leadership building. He has worked as a social justice organizer in Boston, Los Angeles, and Atlanta, served as the Rabbi in Residence at the Epstein School in Atlanta, GA, and sees building relationships with people and connecting them to one another to be an essential part of his rabbinate.
Rabbi Shafrin also one of the founding AIPAC Leffel Fellows, recruiting and inspiring future Jewish leaders to work for a deeper, evolving understanding of our relationship with Israel, a CLAL Rabbis Without Borders Fellow (2017-18), and a JOIN for Justice Fellow (2005-06) and Clergy Fellow (2021-22). He is blessed to share his adventures with his wife Rabbi Jessica Shafrin, Manager of Pastoral Care for three SSM hospitals and a passionate teacher of Torah, and their incredible boys, Amitai and Nadav.
"I am excited at the chance to grow a vision of community throughout St. Louis that puts relationships and justice at its core. The chance to focus my professional efforts and skills on issues of justice here in St. Louis and throughout Missouri feels like the work I am called to do in our world," Rabbi Shafrin stated.
"Cheryl came to us at a moment when the organization was in a state of transition and we needed her vision, her management, and her mentorship," said Maharat Rori Picker Neiss, Executive Director of the JCRC. "We are excited to bring in Rabbi Scott Shafrin to join our leadership in this new moment for our organization and our region. With Scott we have found a dedicated leader, a passionate advocate, and a community organizer who centers impacted people, equity, and Jewish teaching in everything he does."