JCRC's Student to Student program going national
The Student to Student program, founded 30 years ago by the Jewish Community Relations Council of St. Louis, is going national. It will be headquartered in St. Louis, under the auspices of a new nonprofit, Student to Student Inc.
"Given the bigotry, hate and antisemitism that is out there, we felt strongly that we needed to expand the reach of Student to Student nationwide," said Joe Pereles, a former board chair of the JCRC who co-founded the nationwide spinoff organization. 
"We know the program really works and makes a difference in breaking down barriers and stereotypes," added John Kalishman, also a former board chair of the JCRC and the other co-founder. 
Student to Student (STS), which first began here in 1992, sends Jewish high school juniors and seniors in the St. Louis area to schools in the region where most teens otherwise have little contact with the Jewish community. By listening to their Jewish peers from the Reform, Conservative, Orthodox and Reconstructionist movements as well as the unaffiliated — and asking them questions about their Jewish identity and practices — students unfamiliar with Judaism can learn firsthand about the religion, which can help to dispel stereotypes and breakdown prejudice.
"We know how potent these peer-to-peer interactions are — in some cases students are meeting a Jewish person for the first time," said Pereles. "Over the years we've heard from teachers and students about how this exposure has changed attitudes, helped to battle hatred and increase understanding about people whose only difference is the religion they follow." 
During the COVID-19 pandemic, many of these presentations, which can run from 45 to 90 minutes, have been virtual rather than in-person. Questions run the gamut. Some students have asked, "How do you go about choosing the branch of Judaism you belong to?" while others have voiced curiosity about keeping kosher: "What do you mean you can't eat shrimp or lobster?" 
Kalishman said what convinced him of the importance and value in expanding the program were his children. All three had participated in STS during their high school years. He says the impact it had of them was profound.
"For me, seeing my kids really embrace this program and own it and how seriously they took their involvement and how it made them so much more confident in speaking up about Judaism, was really gratifying," he said. "I believe that for each of them, Student to Student is really an anchor of their Jewish identity."
Humble beginnings and enormous growth
In 1992, the program was launched with roughly six student presenters and a handful of schools, recalled Batya Abramson-Goldstein, who began Student to Student at the JCRC here and later served as the agency's executive director until she retired in 2015.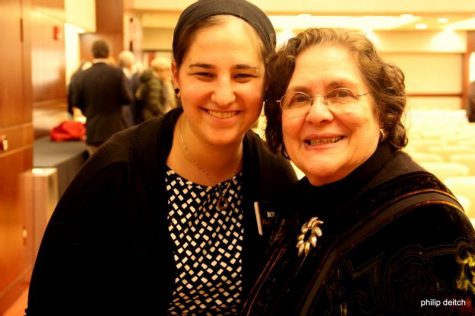 Today, Student to Student in St. Louis involves roughly 120 Jewish area teens and reaches at least 4,000 non-Jewish teens each year, explained Rori Picker Neiss, executive director of the St. Louis JCRC.
According to independent surveys over the past few years, 100% of non-Jewish students found Student to Student presentations to be informative, and 84% were motivated to share their learning or take another step to learn more about Judaism and the Jewish people. Another 79% said they became more aware of antisemitism or spoke out against it.
From 2017 to 2020, thanks to grants totaling $45,000 from a national Jewish foundation, Student to Student was able to expand to nine cities, operating through their local federation and/or JCRC. These cities, which continue to grow the program in their communities, include Indianapolis; Washington, D.C.; Chicago; Dallas; Seattle and Charlotte, N.C.
Sara Winkelman oversees the program in D.C. and its suburbs as part of her job with the JCRC of Greater Washington. Winkelman, a former director of St. Louis' Nishmah, pointed to two main reasons why expanding Student to Student is critical.
"One is for the Jewish students — this is a rare opportunity to do something positive to fight antisemitism and hate in the world. It's not about fear, it's not about fighting, it's about taking action and educating other kids about Judaism," said Winkelman. "I also think there is a lot of ignorance out there — people who don't see or understand antisemitism, who don't realize that a Jewish joke could be offensive. This (program) gives them a chance to ask questions and hear from their Jewish peers, and in doing so, breaks down stereotypes and helps to bring about more understanding."
The road to national expansion
Fawn Chapel began overseeing the St. Louis program in 2003; she now serves as Student to Student's national program coordinator. In that capacity, she provides training and support to program leaders and students in participating cities and organizes regular meetings to foster collaboration, share best practices and ensure quality control. 
Her tagline for the program is "fighting antisemitism — one student, one classroom at a time," said Chapel, who along with Pereles and Kalishman has championed national expansion and will continue to serve as national coordinator as Student to Student Inc. now looks for an executive director.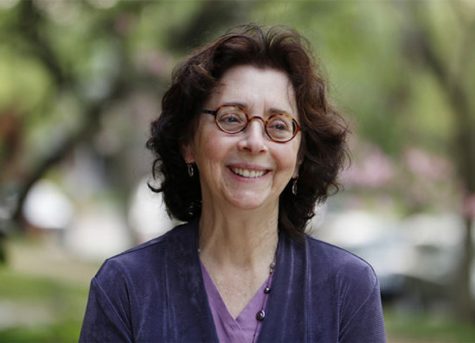 Over the past year, Pereles and Kalishman, along with input from Chapel, created a business plan for Student to Student Inc. and applied for 501c3 status. They reached out to potential funders in the local Jewish community and raised more than a half-million dollars. And they began to assemble a board of directors, which in addition to Rabbi James Bennett of Congregation Shaare Emeth will include members throughout the country to reflect the program's national scope. 
When they brought their proposal to the JCRC board in December, its members agreed to transfer all "licenses and intellectual property" to Student to Student Inc. The local JCRC is now a licensee and is continuing to operate Student to Student in St. Louis, directed by Lauren Abraham, through its Newmark Institute.
"The local JCRC doesn't have the bandwidth for this type of expansion both from the financial and staffing perspective," said Pereles, adding that over the years the program has attracted attention from Jewish leaders in other cities. He and Kalishman said they hope to have Student to Student Inc. ready to go in other cities by the start of the 2022-23 academic school year. 
"The JCRC board was very much in favor of this plan because they know what a hidden gem it is and how impactful it will be for many more cities to be involved," Pereles added. 
Picker Neiss agrees, pointing to the success of STS here and elsewhere, and the need for the program to be independent.
"We want to give everyone the opportunity to have the program and it's just not sustainable for St. Louis' JCRC to be managing a national program," she said. "I think this weekend (the Texas synagogue attack) shows more than any other time the importance of people having exposure to Jews, and people understanding more about who Jews are and what it means to be Jewish. The more that we can be mobilizing people to encounter the Jewish community, the more I think we can be combatting hate."
For Abramson-Goldstein, the "mother of Student to Student," national expansion exceeds her "wildest dreams." She said the program grew out of an initiative that brought Israeli students to St. Louis and placed them in public schools. The idea was to let the Israeli teens speak to American teens — student to student.
"I was struck by the glow when the students in the classroom realized that their fellow teens would be speaking to them," Abramson-Goldstein recalled. "It was so clear to me as I had been doing visits in the schools for years — the difference when an adult came in to when a teen came in — it was magical. I saw from the Israeli and American kids, the power of peer-to-peer dialogue. I thought let's do this. Instead of us adults going out, let's organize teenagers."
For more information about Student to Student Inc., go to student-to-student.org.