An Albert Pujols reunion in St. Louis? di gute, di shlekht, aun di ams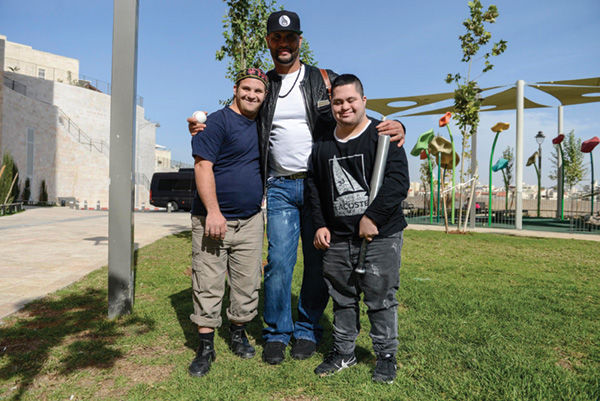 DAN. BUFFA, SPECIAL TO THE JEWISH LIGHT
Published May 12, 2021
Pre-read Yiddish translation: di gute, di shlekht, aun di ams = The good, the bad, and the truth
To Pujols or not to Pujols? That is the question the St. Louis Cardinals must answer this spring as the 2021 season starts to stretch its legs. Or possibly, Bill DeWitt Jr. and John Mozeliak already closed the door and turned their back on one of the franchise's most decorated stars of the past.
The past is where all of Albert Pujols' accolades currently reside as he waits for the phone to ring, which would inform him about the next jersey he'd be wearing. Released embarrassingly by the Los Angeles Angels just past a quarter into the season last week, Pujols will be looking for revenge and a fitting place to take his final swings. But at 41 years of age and carrying a .622 OPS (for comparison, Paul Goldschmidt is slugging .611 this month) with him to his next town, the fit won't be an easy find.
However, dreaming is still free and the idea of Pujols hitting home run #700 at Busch Stadium with the birds on the bat across his chest is too delicious of an idea not to write about. It's that missing chapter in a book that ended anticlimactically. It's that perfectly-sliced pastrami sandwich at Protzel's Deli with just the right amount of condiments on top after a very long day at the office. It's what every Cards fan, even buried in the pit of his or her baseball soul, has thought about often over the past 10 years.
Is an old weary Pujols, who is 33 home runs away from the 700 club — an illustrious group that only includes three people — and running out of time, worth the time for St. Louis? Let's talk honestly and candidly about a possibility that shouldn't be bypassed as pure fantasy–at least not just yet. I'll make it quick. Since I mentioned a deli, now I am quite hungry.
THE GOOD
The excitement every at-bat would bring. St. Louis hasn't experienced that since a young man named Jose Alberto Pujols picked up the torch from Mark McGwire. When you stop doing whatever it is that you're doing and watch a guy swing a bat. Fly out or home run, that would be exciting. After COVID-19, give me all the excitement.
Pujols can still put a good barrel on the ball. He collected five home runs in a month during part-time action with Joe Maddon's Angels. He can still play a decent first base, backing up Goldschmidt or helping during a potential injury. It isn't like he can't hit. The consistency and sheer precision are long gone, but Pujols can still crush a mistake.
How many more former Cardinals will fans get to watch hit their 700th home run? Stop thinking. The answer is none.
THE BAD
He has made it known that he still wants to start. But there's no full-time work for him on a National League team, especially St. Louis. Without a designated hitter slot or first base job, Pujols is a bench player. With Goldschmidt being paid golden cash to man first base here, the at-bats for Pujols are slim pickings. The Royals, Indians, and other AL clubs work best for him at the moment.
Through 86 at-bats, Pujols is only slugging .372. For comparison, he slugged .658 during his last year in St. Louis. While he does still connect for a blast, the homers are few and farther in-between. Proceed accordingly but be wise with a potential Pujols return.
Pujols hasn't been a pinch-hitter or part-time player since… never. He played in 161 games during his rookie season back in 2001. The league wasn't ready for him then, but I don't think he's ready for a smaller role. The stats don't support it.
THE TRUTH
The personal services contract with Los Angeles isn't a big issue. Most likely set to start after he retires and not something any human being would reject, Pujols could still fulfill this after he stops swinging. Or Los Angeles cuts him a check now and says peace. The details may be fuzzy, but it won't affect who he plays for next.
Devil's advocate time. What if he comes back and doesn't see the playing time that would be discussed between him, De Witt Jr., and Mozeliak? What heated up his rocket out of L.A. is the fact that he complained to Maddon about playing time? While he loves Yadier Molina and Adam Wainwright, Pujols has never played for Mike Shildt. That could be ugly, especially if his body breaks down or he just doesn't have it.
The Cardinals already have a part-time, formerly great player on the bench; his name is Matt Carpenter. He's the bat off the bench who can also play three positions, including Pujols' preferred first base. Carpenter is making $18.5 million and can't be moved with the team eating that cost. Pujols makes $30 million and while the Angels may pick most of that up, it would still leave the team carrying two bats costing over $20 million. Finances are the real killer of dreams.
It's an endlessly interesting idea, and one more suited to 2022 when the National League (most likely) adopts the DH for good. The logic may not exactly work, except if you're thinking about making money and not exactly going for championships. Perhaps you could blur those two ambitions–even if just to see Molina, Pujols, and Wainwright playing together again. Getting the band back together for one last ride, including a once-in-a-lifetime hitter, could be hard to resist.