Fall brings colorful leaves and the St. Louis International Film Festival (SLIFF), which runs Nov. 9-19 this year, at several venues including the Hi-Pointe Theater, which is now owned by Cinema St. Louis, the non-profit that presents the annual international film fest. This year, the St. Louis International Film Festival offers several feature-length Jewish or Israeli films, including a historical narrative feature and a documentary that is shown along with two short Jewish films, and a Jewish-American documentary. There are also two more short Jewish films in the festival's Oscar-qualifying shorts programs. 
While there are fewer films, overall, at the festival this year compared to past years, the Jewish films at SLIFF this year are particularly strong, and very much worth any extra effort to see them. Let's take a look. 
The narrative feature "June Zero" is a must-see although the two documentary features are hard on its heels as outstanding films, and all three films offer compelling, important stories and polished filmmaking.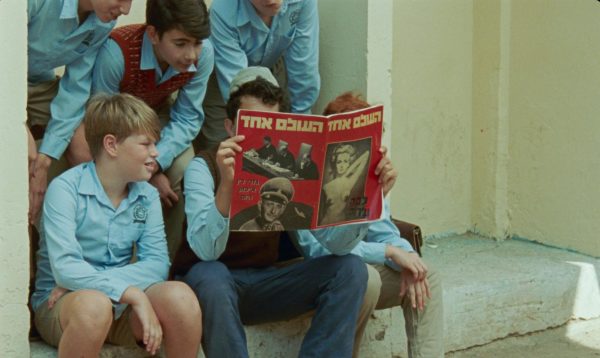 Set in 1961 Israel during the trial Nazi Adolf Eichmann, the architect of the mass murder of the Jews, "June Zero" is an Israeli drama, based on three true stories of Israelis who played a role in Eichmann's trial – one a young boy recently immigrated from Libya and struggling to fit in, another a dedicated Jewish Moroccan prison guard assigned to Eichmann, and an Israeli police investigator for the prosecution, also a Shoah survivor, serving in the courtroom. The film was shot in Israel and is in Hebrew (with English subtitles) but the director is Jewish-American Jake Paltrow (brother of Gwyneth, and son of the late director/producer Bruce Paltrow and actress Blythe Danner). 
Paltrow smoothly weaves these three people's seemingly disconnected stories into a single narrative with three chapters, creating an engrossing, moving drama with moments of gripping tension and excellent acting. The drama is made all the more involving by focusing more on these Israelis' stories than on Eichmann. "June Zero" will be shown Sunday, Nov. 12 at 2 p.m. at the Hi-Pointe Theatre. 
Close behind in that praise is the excellent, unusual U.S. documentary, "Nathan-ism," about self-taught artist Nathan Hilu, who was an 18-year-old guard at the Nuremberg war-crimes trial. Director Elan Golod takes a warm, personal approach in telling the story of this New York-born son of Syrian-Jewish immigrants, who had many conversations with Goering and Speer in the course of his work and whose life was changed by those experiences.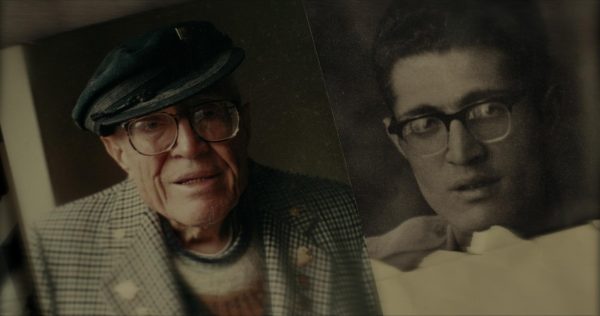 At Nuremberg, Nazi Albert Speer told Hilu he should "listen and record everything" and that idea turned into a lifetime of unique cartoon-and-text, graphic novel-like drawings, recounting his memories of his Nuremberg experience. "Nathan-ism" is the term the 91-year-old artist uses to describe his quirky drawing style, a play on art terms like Cubism. The drawings are cartoon-style, made using markers and crayons, and embellished with writings describing the events depicted. Hilu's early drawings are child-like but he developed a more polished, professional style over time. 
The documentary is an exploration of his striking outsider art and its compelling storytelling, the biography of the quirky but charismatic artist, and a mystery-like exploration of the limits of human memory, questioning what is real and what is mis-remembered in the artist's work. It is a fascinating personal tale of a unique person at its core, with historians and art experts weighing in along with archival materials, and told with the perfect balance of human warmth and historical research. "Nathan-ism" will be shown Sunday, Nov. 19 at 1 p.m. at the Hi-Pointe Backlot Theatre.
Another excellent, moving documentary that gives a personal view of history is "Budapest Diaries," which presents excerpts from the diaries kept by ordinary Hungarians in Budapest when the Nazis invaded Hungary. Some diaries were found in the trash and other in the effects of Jewish survivors and non-Jewish Hungarians who were outraged by the Nazis treatment of the Jews.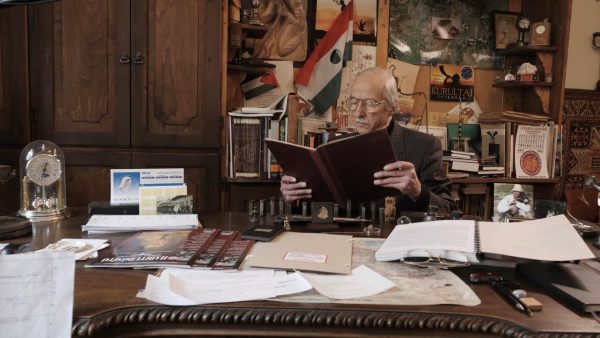 The diaries get dramatic readings with archival photos and footage, and they are supplemented by comments from the diary-writers' descendants and historians. This Israeli documentary is mostly in English and partly in Hungarian with English subtitles. "Budapest Diaries" will be shown Thursday, Nov. 16, at 1:15 p.m. at Alamo Drafthouse Cinema, along with two short films.
Shown with "Budapest Diaries" are two shorts, "Demon Box," in which a Canadian filmmaker is forced to revise his film about the Shoah, trauma and suicide, and "Jack and Sam," in which two Shoah survivors reunite after 80 years. 
There are two other Jewish-interest short films at SLIFF, the French narrative "Letter to a Pig," where a Shoah survivor reads a letter he wrote to a pig that saved his life, and "Mr. Z:  What Happens Early in Life Lasts a Lifetime," a profile of a local early-childhood educator, which was directed by Barbara Langsam Shuman, a past president of the Jewish Light. (We'll have more on this film in Monday's Morning Light)
"Letter to a Pig" will be shown as part of "Narrative Shorts 5: Hidden Histories" on Monday, Nov. 13 at 4:15 p.m. at the Alamo Drafthouse Cinema. "Mr. Z:  What Happens Early in Life Lasts a Lifetime" will be shown as part of "Documentary Shorts 8: Documenting St. Louis" on Nov. 15 at 7:15 p.m. at the Alamo Drafthouse Cinema. 
Tickets and more information about these films, and others at SLIFF, are available at cinemastlouis.org/sliff. Tickets can be purchased at the Hi-Pointe Theatre, 1005 McCausland Ave., or any of the SLIFF venues. 
St. Louis International Film Festival
WHEN: Nov. 9-19
WHERE:  Several local venues, including the Hi-Pointe Theater, 1005 McCausland Ave., which is now owned by Cinema St. Louis, the nonprofit behind the festival
MORE INFO:  Visit cinemastlouis.org/sliff