Picture books for little kids link learning with Jewish ideals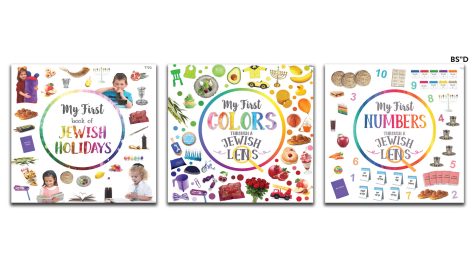 They say necessity is the mother of invention. Boy, was that ever the case for St. Louis native Sarah Hirsch Maddali.
After she and her husband had two children, now ages 3 and 6, Maddali grew frustrated that she couldn't find age-appropriate books for them that blended Jewish ideals with learning development concepts.
"The secular market is saturated with these types of books," said Maddali, who attended Parkway Central until her junior year, when she transferred to Block Yeshiva High School (which closed in 2016).
Maddali said she started to get more religious and more interested in Judaism during her teen years.
"One day when I was reading to my older daughter about colors, I wondered why, instead of just a red apple, it couldn't be a red apple dipped in honey for Rosh Hashanah," she said. "Or instead of a yellow banana, a yellow etrog that we shake on Sukkot. Why not integrate something meaningful from Judaism and Torah that could be associated with that object and color?"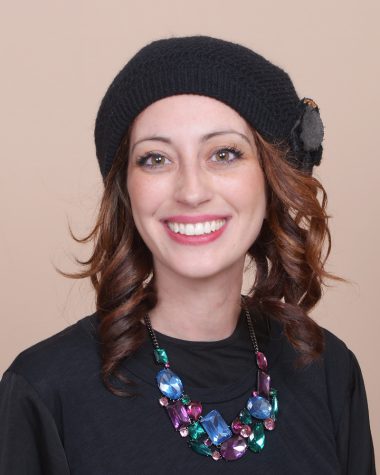 So Maddali, who now lives in Albany, N.Y., started looking for books that did just that. When she couldn't find them, she decided to create them with the help of a graphic artist.
And while it took her three years to do so, the result is HaShem's Gems board books, each of which looks at developmental concepts for children 6 months to 6 years through a Jewish lens.
"My First Colors Through a Jewish Lens," "My First Numbers Through a Jewish Lens" and "My First Book of Jewish Holidays" are the first three books. Two more will be available in June, one on shapes and another about brachot (blessings). Maddali promises several more titles by the end of the year.
"The goal is to have this integrated learning experience for children," said Maddali, whose background is in neuroscience. "Integrating our Jewish heritage, our culture, our tradition, into everything we learn."
The color book, for example, arranges Jewish objects from light to dark on each page, enabling children to experience a broad spectrum of colors. They will learn that green is the color for the roof on a sukkah, and purple is for the grape juice for kiddush on Shabbat.
Instead of counting arbitrary objects, the numbers book teaches children to count items that have meaning and significance in Judaism. So for example, eight Hanukkah candles on the last night of the holiday and "two challahs that I braid, fresh for Shabbos, all homemade."
All of the books include rhyming and rhythmic prose to make them more fun and interactive.
Each book sells for $13.95. or three for $36. To order and for more information, go to hashemsgems.com.
---