Local dad's bedtime stories become giggles and thrills for a new generation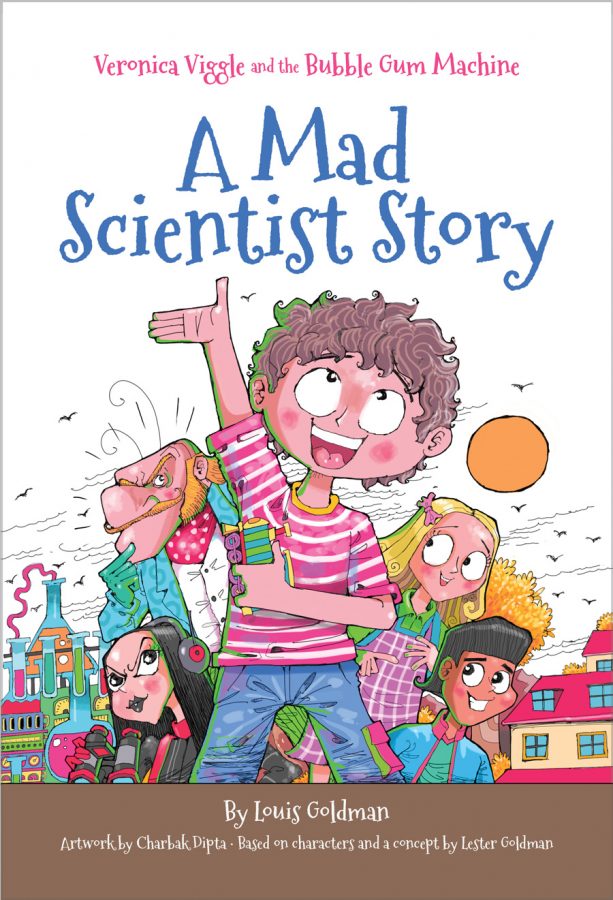 Comic books, once disparaged as a waste of precious childhood time and even described as a corrupting influence on kids, have come into their own. 
Consider that there are three biographies of Marvel Comics icon Stan Lee and that movies based on comic superheroes such as  Superman, Batman, Spider-Man and Wonder Woman are among the all-time box office and video grossers. The New York Times Book Review includes serious and scholarly reviews of graphic novels and a list of the 15 bestselling releases, evidence that comic books are enjoying what could be called a Platinum Age of widespread and enduring popularity.
Two disclosures before I launch into a review of the book at hand. First, I am a lifelong fan of comic books, at one time owning 1,200 of them, arranged in neat stacks on the windowsill of my room in my University City apartment on Westgate Avenue. 
Second, my passion for comics was shared with my childhood best friend, Lester Goldman, whose bedtime stories to his children inspired his son Louis Goldman to write the delightful and engaging "Veronica Viggle and the Bubble Gum Machine," a perfect bedtime story for kids of all ages.
The story is enhanced and energized by vividly drawn and colored artwork by Charbak Dipta, an Indian illustrator and graphic novelist.
The straightforward story is about the Little Boy, who loves to build things and likes ketchup but never mustard on his hot dogs, and his friend the Little Girl who talks so amazingly fast she is almost impossible to understand until she calms down. 
The Little Boy is obviously very bright and wears a red and white shirt like that of Waldo in the "Where's Waldo" books.
The title character, Veronica Viggle, whose very name sparks giggles, is the femme fatale sidekick to the Mad Scientist, whose obsession is to capture the Little Boy and use his sinister Bubble Gum Machine to turn him into 100 pieces of bubble gum.
The Mad Scientist persona has long been a staple of comic books, dating back to Lex Luthor, the nemesis of Superman, and Dr. Thaddeus Sivana, arch foe of the original Captain Marvel (Shazam). 
The characters are expertly drawn by Dipta and enhance the continuity of Goldman's prose, based on his dad's bedtime stories to him and his siblings when they first enjoyed them. 
The 69-page book is a fast-moving read and is divided into 11 chapters, which can be read in serial segments over a period of several nights.
When Lester Goldman and I were kids, I once in a while talked him into skipping Hebrew School at Congregation B'nai Amoona so we could listen to "The Adventures of Superman" on the radio. Years later, Lester served as president of B'nai Amoona and recently was the editor of a book of sermons by the congregation's late Rabbi Emeritus Bernard Lipnick.
With the skilled writing of his son Louis and the eye-popping artwork, Lester's bedtime stories have become the basis of a legacy not only for his kids but for future generations as well.