New "supper club" making gourmet kosher carryout available to all
Bill Motchan , Special to the Jewish Light
Published May 17, 2023
Roman Peysakhovich is a self-proclaimed foodie. He and his wife Emma love trying new recipes. On Shabbat, the aroma of Emma's specialty—noodle kugel—waft from their kitchen. They also enjoy going out to eat. That has proved challenging since the Peysakhoviches keep kosher. So Roman set out to do something about it.
"I thought 'There's got to be something available,'" said Peysakhovich, 31. "We have new Jewish families moving into the community and it's a priority for them. We have all these great shuls here. It should be pretty easy to grab a bite of good kosher food."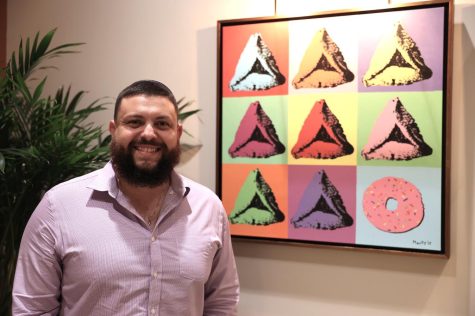 On May 17, Peysakhovich will be able to order a gourmet kosher carryout meal from a new source. It came to life through his efforts working with Chabad of Greater St. Louis. The Chabad Supper Club will begin taking orders that day for pickup on May 31. Chabad will evaluate the demand and feedback from the event and look into follow-up kosher carryout dates.
For the initial offering, chef Ari Raskin will prepare the meals in the Chabad kosher kitchen. The limited menu will offer:
Fried Chicken Sandwich
Crispy Thigh, Sweet Jalapeno Glaze, Chipolte Mayo, Cilantro Slaw, Brioche Bun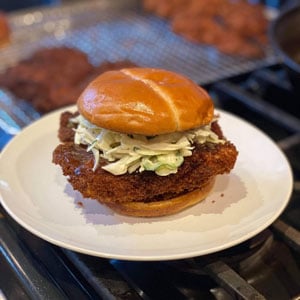 Beef Crunch Wrap 
Pickled Onions, Avocado & Garlic "Crema"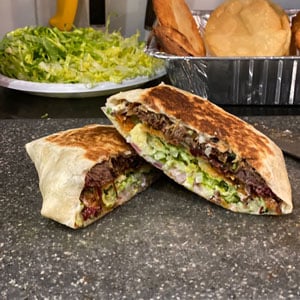 Mushroom Dan Dan Noodles
Stir Fried Mushrooms, Thick Chewy Noodles, Creamy Toasted Sesame, Black Vinegar, Chinese Chive, Chili Oil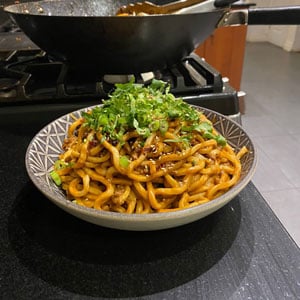 Elote (Mexican Street Corn)
Fresh Corn, Ancho Chili Mayo, Cilantro (2 Ears of Corn Per Order)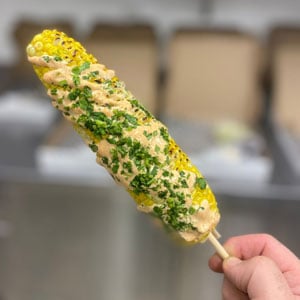 In the St. Louis area, there are three restaurant options for kosher carryout food: Kohn's Deli, Gokul Indian Restaurant, and the [email protected] Center. Breadsmith, in Glendale, also has kosher baked goods. The diner at Washington University's Danforth University Center offers kosher meals to students and visitors. Nusach Hari B'nai Zion Congregation has regularly been scheduling monthly all-you-can-eat kosher buffet nights, featuring pizza. And kosher sushi is available at the Ladue Crossing Schnucks after 2 p.m. Wednesdays and after 9 a.m. Thursdays.
Peysakhovich, who moved here from Minneapolis twoi years ago, found more kosher options in his former home. He felt the St. Louis Jewish community could benefit from more kosher choices.
"We have to make it easier for Jewish families here to get kosher food," he said. "I took my idea to Rabbi Chaim Landa from Chabad and we got to chatting. Some people think the only way to do kosher food is with a full-blown restaurant with investors. There are other options, other things you could do to get some good kosher food going. It got us to thinking that we could provide good gourmet kosher food."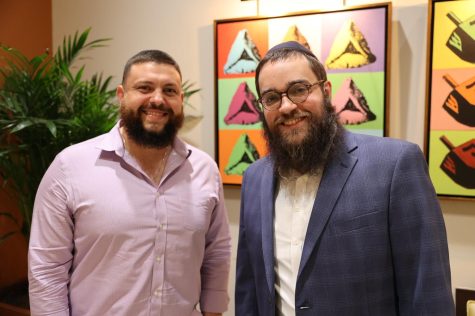 Landa said Chabad will act as a facilitator for Peysachovich's vision, and that the Chabad Supper Club is by no means a signal that the organization is getting into the restaurant game.
"This is not about business," Landa said. "It's about community and people coming together and making kosher accessible and fun."
Peysakhovich was born in Belarus where he spent his early years. His grandmother told him stories about how the family had to go into the woods to celebrate Passover, because observing Jewish holidays and customs was not easy or simple.
"Here we are sitting in America, and it shouldn't be hard to make good kosher food accessible," he said.
Orders can be placed here for a kosher meal from the first Chabad Supper Club.
| RELATED: Flamethrowing rabbi goes viral for making kitchens kosher