Remembering the Jewish past of the St. Louis Children's Zoo as plans for its future move forward
Jordan Palmer, Chief Digital Content Officer
Published May 18, 2023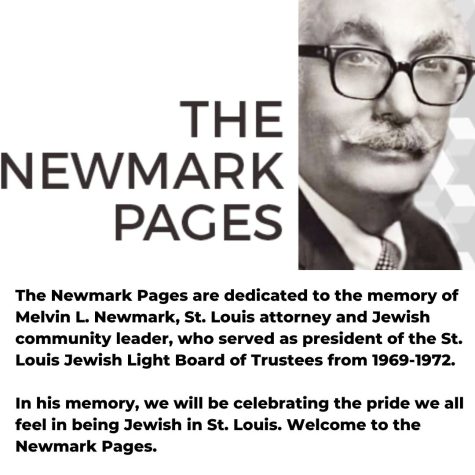 The St. Louis Zoo has released its plans for a new experience for children and families on site of the current Emerson Dinoroarus, formerly Emerson Children's Zoo.
"Thanks to an incredibly generous $15 million lead gift from the Henry A. Jubel Foundation, we are able to carry forward the goal of the previous Children's Zoo by providing dynamic experiences for children and families that will inspire a love of animals and learning, but in new and innovative ways," said the Zoo's Dana Brown President and CEO Dwight Scott. "Destination Discovery will have animal adventures at every turn. You will be able to explore and play side by side with animals, building connections to the natural world."
This is the third evolution of the Children's Zoo, which dates to 1969 when it was first introduced as the Charles H. Yalem Children's Zoo.
Charles H. Yalem Children's Zoo
Charles H. Yalem was a Jewish St. Louisan and philanthropist who generously donated $250,000 to help realize the vision of Marlin Perkins. He served as Zoo director from 1962 to 1970. Perkins and other zoo leaders wanted to connect children to animals through contact in a space that offered a sense of adventure.
Prior to its opening, there was a small, seasonal children's area in the zoo, but this new Children's Zoo was much grander, with woods, caves and walk-through tunnels. Some of the animals included goats to pet in the goat yard, small mammals such as ocelots, bobcats and Arctic foxes and exotic animals like baby elephants and pythons.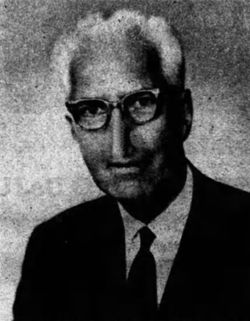 A highlight of the Children's Zoo at the time was a nursery for baby animals, which was viewable to the public. If a mother was having trouble caring for her infant, keepers would look after the baby in the nursery. While this was standard for that time, today, every effort focuses on a more natural approach where a baby would remain closer to their mother and family group, even if supplemental feedings need to be given by a caretaker. The nursery closed in the mid-1990s. 
Who was Charles H. Yalem?
Charles H. Yalem was the son of Polish immigrants.
In his 1978 obituary in the Jewish Light, a relative recalled Yalem saying, "My father had caught the boat for the United States. If he had missed that boat and remained in Poland, we might all have burned in Hitler's ovens." The relative said that consciousness of his Jewishness and his desire to assure Jewish continuity remained major concerns of the philanthropist throughout his life.
He attended St. Louis University Dental School, but only practiced four years before deciding to open a used-car lot. He conceived of an idea to enable customers to purchase cars on an installment plan. He then founded the Yalen Finance Group for such transactions. That company eventually grew to 171 offices in 25 states. In 1964 he sold his company to the ITT Corporation.
Yalem was a member of the Jewish Federation of St. Louis Board of Directors for many years and was a major contributor to the annual Federation-Israel Emergency Fund Campaign. In 1966 he received the Israel Commendation Medal, the highest honor conferred by the Jewish state.
Yalem's name also appeared elsewhere around St. Louis thanks to his generosity. He donated $1 million for the Yalem Research Building at Jewish Hospital. He provided major funding for the expansion of the former Jewish Center for Aged. He also donated $200,000 for the former James H. Yalem Branch of the Jewish Community Center.
The next Children's Zoo 
Development of the 2.8-acre Henry A. Jubel Foundation Destination Discovery is estimated to cost $40 million with funding coming from a variety of sources, including philanthropy. With a target public opening slated for 2026, construction will begin in 2024. The temporary exhibit Dinoroarus will close Nov. 5.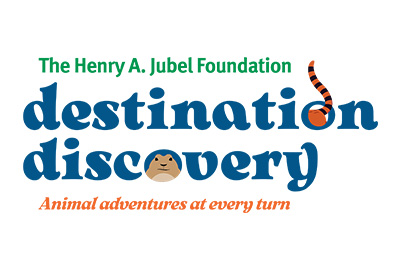 "Guests, young and young at heart, will have the opportunity to explore the underground tunnels dug by prairie dogs, splash alongside flamingos, and walk through an aviary. Guests will learn all about animals being part of families and communities just like us," said Michael Macek, St. Louis Zoo director. "No visit to Destination Discovery will be the same for guests. We plan to have spontaneous keeper chats and surprise animal experiences, like macaws flying overhead."
While subject to change, here is the initial list with brief descriptions of the guest experiences with working titles as well as animals that will likely be at Destination Discovery.
Immerse yourself in 'Animals and Us'
The entrance to Destination Discovery starts with a walk into a building where guests are immersed in state-of-the-art interactive projection, projection mapping and augmented reality technology that sets the stage for the rest of the day's adventures. This immersive experience in the Animals and Us building will change with the seasons, so guests can see how our native wildlife and wild spaces change as they visit throughout the year. Live animal habitats will be integrated into the highly interactive multi-media experience spaces.
Forest families 
A network of treehouses connected by overhead tunnels will take guests into the home of the active and fascinating, tree-dwelling coati (pronounced koh-waa-tee), native to Central and South America, Mexico and southernmost portions of the United States.
The walk-through aviary brings guests close to java finches where they have an opportunity to feed the birds using seed sticks. Both indoor and outdoor components allow for year-round opportunities to interact with the birds.
Tasmanian devils and baby-doll sheep are ambassadors for shrinking forest habitat and how human activity interacts with the sustainability of wild animal populations. The immersive Tasmanian devil exhibit, one of only three devil exhibits in the U.S., features a climb-through tree trunk with a wildlife underpass, allowing the devils to reach both sides of the habitat. This area offers guests a great opportunity to learn about wild animals living in communities with people.
Underground Cities  
The Underground Cities habitat allows very close encounters with friendly, approachable animals. The highly immersive prairie dog habitat is fun and enriching for animals and the guests. While the black-tailed prairie dogs create their own underground tunnels and pathways, guests can make their way through human sized tunnels and "pop-up" into the animal habitat for nose-to-nose views.
Guests may walk among Patagonian mara (pronounced mah-rah), a large rabbit-like rodent native to Argentina. Joining the mara will be alpaca, a relative of the llama. This large, walk-in area doubles as an outdoor classroom space for educational programs.
Freshwater Wilderness and water play area
North American river otters return with this expansive Freshwater Wilderness area. Otters will be visible through acrylic panels on the left and right, and also in acrylic flumes overhead. Guests on the Wildlife Overlook will have unique views of the land areas and water surface being used by this active species.
Whimsical animal sculptures and interactive water elements surround the guests at the splash zone. Guests enjoying the splash pad will have amazing views into the Chilean flamingo lagoon. With the help of animal care staff, guests will be able to view these animals up-close and observe their unique adaptations and feeding methods. Close by, a covered dining area is situated with breathtaking views of the splash pad and the flamingo habitat. A covered "Learning Pod" situated on the Wildlife Overlook provides a comfortable, shaded area to learn with live presentations and interactive interpretive elements.
Education building 
Educating children about the importance of animals and their environment is essential to building future conservationists. The Living World building at the north entrance will be expanded and feature a new ADA-accessible two-story addition dedicated to education programming.
The second floor of this new space will be home to the St. Louis Zoo preschool educational classes and other programs throughout the year. The first floor Discovery Zone will focus on curated play including activities such as a maker's space, animal pretend play, a nature exchange, habitat building and a dedicated indoor animal encounter area.
Amenities 
The covered dining area also is available as an event space and there will be other food and beverage and retail outlets at Destination Discovery.
Admission 
Admission costs and other details for Destination Discovery will be available later. Zoo members may use their member benefits for free admission and Destination Discovery will be included in the Adventure Pass.
| RELATED: Two baby leopards born at STL Zoo. So what's so Jewish about them?