C & B Boiled Bagels opening Thursday morning!
JORDAN PALMER, Chief Digital Content Officer
Published May 2, 2023
Despite the long and delicious history of bagels in St. Louis, the question of where to find good New York style bagels in this town has been a question asked by many. In January, the Jewish Light addressed this issue head-on and published its first ever, "Ultimate Guide to St. Louis Homemade Bagels" and C & B Boiled Bagels were included but with an open date as "TBD."
That open date has now been determined.
Freshly boiled bagels will be available starting at 6 a.m. on Thursday, May 4, when the new store opens. The project is helmed by Amy and Matt Herren, the married culinary couple behind the popular 1929 Pizza and Wine, located in Wood River, Ill. C & B Boiled Bagels is also located in Wood River, just a block away.
Together they bring nearly 50 years of combined culinary experience to the bagel.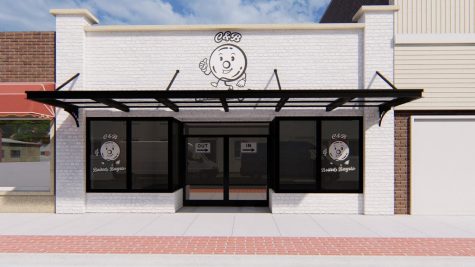 Why Bagels?
"Because bagels are delicious, versatile and wildly underserved in the STL metro area," said Amy Herren. "We have been playing with bagels for a while now and we saw a huge hole in the market here."
C & B will be making traditional New York style bagels, which are boiled and often called "water bagels."
"We use high-gluten flour and a 24-hour process to allow for overnight fermentation and then a quick proof and into the water. Out of the boil kettle and into toppings, baked and eaten," said Herren.
On The Menu
C & B will open with a menu featuring bagels, bagel breakfast sandwiches, signature sandwiches, catering boxes and a whole lot of schmears.
Bagels
Bagel flavors include plain, eerything, sesame, poppyseed, onion, garlic, sea salt, cinnamon raisin, cheddar jalapeno, and cranberry walnut.
"The magic of a good bagel is the balance between soft but dense, chewy but light, flavorful but also a vehicle for great schmears and toppings," said Amy Herren. "And that is what you'll find with our bagels.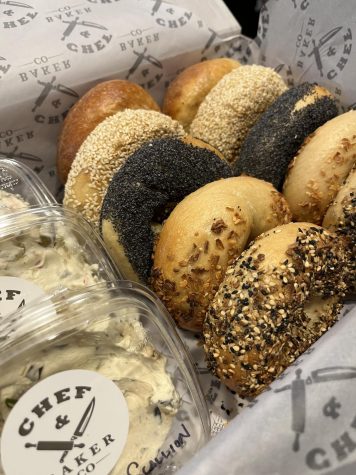 Schmears
Speaking of schmears, C & B will offer a full range of flavors including plain, olive, ranch, dill pickle, scallion, veggie-herb, lemon blueberry, cinnamon maple, sundried tomato and thyme. All flavors will be available as a vegan option. Another special schmear with some kick is called "Mama Lil's."
"Mama Lil's is a very specific pepper from Portland, Ore. Through our travels over the past 10 years, we found amazing products and foods that we now use at 1929 and C&B," said Herren.
If you're in a super hurry for your bagel make sure you check out their "bagel bar," which will feature breakfast bagel sandwiches, as well as lox and other options for lunch.
"We consider the front side of C&B to be our bagel bar. It's takeout only. Efficient service, no wi-fi, no lingering. Order it, take it and go," said Herren.
Hours and location
C & B Boiled Bagels is located at 62 East Ferguson Ave. in Wood River. Opening day will be May 4 at 6 a.m. Regular days and hours are yet to be announced.