Why many St. Louis Jews take a global approach to breaking the fast
There are many explanations for fasting on Yom Kippur, some Talmudic and others more spiritual. A form of self-denial, fasting is believed to bring us closer to G-d and more in touch with ourselves. 
My brother-in-law Mark Gutman, who has been reading and chanting Torah for years, forwarded me a beautiful sermon by Rabbi Danya Ruttenberg (read it at bit.ly/YK-and-joy) in which she speaks of fasting as a "ritual of purification" that is meant "to lift us higher and higher into joy."
Many of us will fast on Yom Kippur and then gather with family at sundown to break the fast. The way each of us breaks the fast varies by family and from where in the world our families came.
For example, St. Louis Holocaust survivor Eddie Jacobs was born in Simleul, a small town in Romania, in 1930. In 1932, his family moved to the rural farm community of Dobra near the Hungarian border. On Yom Kippur morning, as on every Shabbat, Eddie and his family would walk 5 kilometers from Dobra to Sopor where his grandparents lived and where their shul was located. 
After the final blast of the shofar, the family walked the 5 kilometers back to their farm home, where they would break their fast with "a schnapps, wishing one another the best for the New Year," Eddie told me.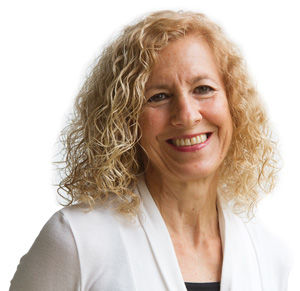 Eddie's mother would then serve the break-fast dinner: a big pot of soup made from one of the chickens they raised. She served the soup with rice or noodles, alongside an assortment of vegetables grown on their farm: string beans, potatoes, radishes, peas, turnips, cauliflower, carrots, onions.
Their dessert was the traditional Hungarian poppyseed cake roll. 
"I remember that my mother's poppyseed cake was the best," Eddie told me with pride. "Occasionally, she would make a second cake filled with a sweet walnut paste. Both were delicious and provided just the right beginning to a sweet New Year."
For Chicagoans Leyla and Erman Kaspi, who were born in Turkey, breaking the fast begins with kiddush followed by a rather unusual and delicious tradition: Everyone is given a 4-inch-long end of a warm crusty baguette. Leyla prepares it by hollowing out the soft inner part of the bread, drizzling it with olive oil, seasoning it with salt and pepper and then stuffing it back into the crust. She serves this traditional treat accompanied by fresh lemonade.
The remainder of that meal might include avgolemono soup (a chicken lemon soup) served with vermicelli noodles, and, for dessert, baklava, travados (a sweet boreka filled with nuts and honey) or tezpichti (a semolina nut cake drenched in sweet syrup).
University City resident Galina Dega was a refusenik born in Moscow who immigrated to St. Louis in 1992. She was very close to her grandmother, who lived within walking distance of Galina's family in Moscow and eventually moved into Galina's family home. Galina recalls her grandmother always serving hot, very sweet tea and a slice of honey cake to break the fast.
Her grandmother would wait about 20 minutes and then place a bowl of homemade chicken bouillon before each guest. In the center of the table would be a bowl of crisp farfel, which Galina's grandmother had made from her fresh pasta dough. After rolling the dough thin, she would cut it into 2-inch squares and fry them in schmaltz. The farfel remained crisp in the soup which, as Galina recalls, was delicious. After the soup, Galina's grandmother might serve a light salad, perhaps a piece of chicken from the soup, and more honey cake for dessert.
While every family has its own traditions surrounding the Yom Kippur meal, I find that learning the unique traditions of our international Jewish "family" sometimes inspires me to try something new for my own break fast. If you are up to tapping into your international heritage, here are few recipes from around the Jewish world.
G'mar chatima tova.
Margi Lenga Kahn is the mother of five and grandmother of eight. A cooking instructor at the Kitchen Conservatory, she is working on a project to preserve the stories and recipes of heritage cooks. She welcomes your comments and suggestions at [email protected].
---
Recipe: Tunisian Lemonade
(Recipe adapted from blog, Afooda.com)
The thought of homemade lemonade on an empty stomach sounds so refreshing. This version, spiked with lime juice, fresh ginger and rose water is unique and delicious.
Ingredients
Lemonade
¾ cup fresh squeezed lemon juice (from about 3-4 lemons) plus 2 tbsp. (divided)
¼ cup freshly squeezed lime juice (from about 2 limes)
1 cup plus 2 tsp. granulated sugar
1 cup plus 7 cups water, divided
11-inch slice ginger root, peeled and cut in half
1 tsp. rose water (optional)
For garnish
Fresh sliced lemons and limes
Fresh mint leaves
Directions
1. Combine ¾ cup of the lemon juice with all the lime juice; reserve.
2. In a small saucepan, stir together the sugar, 1 cup water and the remaining 2 tbsp. lemon juice. Add the slice of ginger and cook over medium heat, stirring until the sugar has dissolved and the mixture appears syrupy.
3. Remove pan from heat and stir in rose water, if using. Set aside to cool to room temperature. Once cool, discard the fresh ginger.
4. Pour the reserved lemon-lime juice, simple syrup and remaining 7 cups of water into a pitcher; stir well.
5. Place ice into glasses, add lemonade and garnish each serving with a slice of lemon and lime and a sprig of fresh mint. Refrigerate remaining lemonade in a covered pitcher.
Makes 8-10 servings.
---
Recipe: Semolina, Olive Oil and Honey Cake
(Recipe adapted from "Eating Out Loud" by Eden Grinshpan)
Semolina flour is ground from durum wheat, which is high in gluten and light yellow in color. It is grown and typically used in Europe and the Middle East for baking cakes and cookies and is the flour of choice for making pasta. Its addition to cakes provides a bit more structure, texture and an earthier flavor. If you are unable to find semolina or would rather not use it, you can easily substitute the same amount of all-purpose flour. Despite the glaze, this cake is not too sweet!
Ingredients
Cake:
Unsalted butter, for pan
1¼ cup all-purpose flour, plus more for sprinkling on pan
1 cup semolina flour
1 cup plus 2 tbsp. granulated sugar
1 tsp. baking powder
1¼ tsp. coarse kosher salt
½ tsp. baking soda
3 large eggs, at room temperature
¾ cup plain whole milk yogurt (I used a scant ¾ cup whole milk ricotta cheese)
½ cup milk
1 cup extra-virgin olive oil
¼ cup honey
Grated zest of 1 medium lemon
Grated zest of 1 medium orange
Honey-Lemon Glaze:
1/3 cup granulated sugar
2 tbsp. honey
1 heaping tbsp. fresh squeezed lemon juice
Mascarpone Cream:
1¼ cup heavy cream
1½ tbsp. granulated sugar
2 tbsp. mascarpone cheese (could substitute plain Greek yogurt)
1 tsp. vanilla extract
For serving:
Confectioner's sugar for dusting
Any seasonal fresh fruit, sliced and briefly sauteed with a teaspoon each of honey and lemon
Directions
1. Preheat oven to 350 degrees. Butter and flour a 9-in. round cake pan. If desired, you can line the bottom of the pan with a cut circle of parchment to fit; set aside.
2. To make cake, whisk together all of the dry ingredients in a medium bowl; set aside.
3. In a large bowl, whisk together eggs, yogurt or ricotta cheese, milk, olive oil, honey and both zests. Pour the flour mixture over this and, using a spatula, fold ingredients together until everything is fully incorporated.
4. Pour batter into prepared pan and bake for 40-50 minutes, or until a toothpick inserted in center of cake comes out clean.
5. While cake bakes, make the glaze: combine sugar and honey in a small saucepan. Heat, stirring until sugar melts and mixture comes to a boil. Remove pan from heat and stir in lemon juice.
6. Immediately brush hot cake with all the hot syrup. Set aside for 30 minutes, then carefully turn cake out onto a parchment paper-lined rack, and then immediately over again onto a serving platter. Let cool completely.
7. To make mascarpone cream, in a medium bowl with a hand-held beater, or in a stand mixer with the whip attachment, whip cream until just thickened. Add sugar, mascarpone cheese and vanilla. Continue to whip just until everything is incorporated, and cream is thick but not stiff.
8. To serve, dust cake with confectioner's sugar. Place a slice on each plate, spoon some cream on the side, and top with your choice of seasonal fruit.
Make 8-10 servings.
---
Sephardic Eggplant Salad
This salad (or salatim) is light on preparation and big on flavor. Any assortment of fresh herbs could be used in addition to or in place of the parsley and mint. For example, dill, basil or cilantro. Be sure to taste the salad before serving, adding additional lemon juice, salt and pepper as needed. Although the salad tastes best fresh, it can be made a day or two in advance and kept refrigerated. Let it reach cool room temperature before serving.
Ingredients
Salad
2 medium-large eggplants, about 2 lbs. total
2 large tomatoes, trimmed and coarsely chopped
2 tbsp. flat-leaf Italian parsley, coarsely chopped
2½ tbsp. chopped fresh mint
Vinaigrette
¼ cup olive oil
2 tbsp. fresh squeezed lemon juice, plus more to taste
1 tsp. red wine vinegar
2 tsp. honey
1 tsp. coarse kosher salt, plus more to taste
¼ tsp. freshly ground black pepper, plus more to taste
1 tsp. ground sumac
1 clove garlic, peeled and finely minced
Fresh ground black pepper, to taste
For serving
1-2 tbsp. extra-virgin olive oil, for drizzling
½ cup toasted walnuts, coarsely chopped, for garnishing
6-8 butter lettuce leaves for serving (optional)
Directions
1. Preheat oven to 400 degrees. Line a small baking pan with foil paper followed by a sheet of parchment paper.
2. Using a fork, randomly pierce the eggplant (about 10-15 times each)
3. Place eggplant in prepared baking pan and roast for 45-55 minutes, or until fork tender. Carefully transfer eggplant to a colander to cool.
4. Just as soon as eggplant is cool enough to handle, peel (discard peel) and coarsely chop the flesh. Place it into a shallow serving bowl.
5. In a separate small bowl, whisk all the ingredients for the vinaigrette. Pour ¾ of the vinaigrette over the still warm eggplant; toss to evenly distribute.
6. In a small bowl toss together tomatoes, parsley and mint with remaining vinaigrette; let sit for five minutes. Using a slotted spoon, evenly spoon tomato mixture over eggplant. Taste, adding more salt and pepper as needed.
7. Cover dish with plastic wrap and refrigerate until cold.
8. Before serving, drizzle eggplant salad with extra virgin olive oil and scatter chopped toasted walnuts on top. Serve as is, or spoon some of the salad into individual lettuce leaves (optional).
Makes 6-8 salad servings.