The last lawyer from the Nuremberg Trials lived in St. Louis
Adam Kloppe, Special To The Jewish Light
Published November 15, 2022
On November 20, 1945, some of the most important trials of the 20th century began in Nuremberg, Germany. Known as the Nuremberg Trials, the cases brought against 24 of the most prominent surviving Nazis captured the attention of the world as legal experts from several countries exposed the depths of Nazi criminality before an international court.
At the end of the trials in 1946, 12 of the defendants were sentenced to death, the others were given prison sentences, and the entire world had been made aware of the terrifying depths of the Nazis' evil.
Among the lawyers gathered in Nuremberg was Whitney Robson Harris, a man who would later move to St. Louis. Harris played a central role in the trials. He led the case brought against Ernst Kaltenbrunner, who had served as the head of the Reich Main Security Office from 1942 until the end of the war.
Harris used photographic and documentary evidence to prove that Kaltenbrunner oversaw programs that resulted in the persecution and murder of millions of Jews, gypsies, and other ethnic minorities throughout Europe.
Though Kaltenbrunner attempted to argue that he had no knowledge of the programs, the case Harris presented in court proved that Kaltenbrunner was deeply implicated in the genocide. Kaltenbrunner was sentenced to death on September 30, 1946.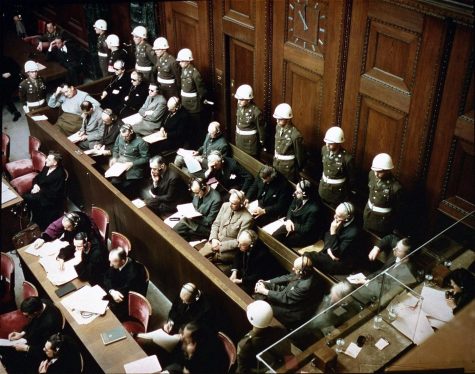 In addition to the case brought against Kaltenbrunner, Harris also assisted in many other aspects in the trial. He helped to interrogate Rudolph Hoss, the commandant who oversaw the Auschwitz death camp, and assisted in the cross-examination of Hermann Goering, the head of the Luftwaffe and, for a long time, Hitler's second in command.
Harris also served as a trusted assistant to Robert Jackson, the leading counsel of the US legal team at Nuremberg. When Harris published his comprehensive account of the Nuremberg Trials in 1954, Jackson, who was also a Supreme Court justice, wrote the introduction to the book, and praised Harris's work in exposing Nazi criminality to the world.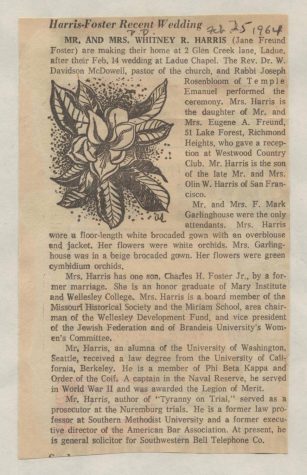 After the trials, Harris moved back to the US, eventually settling in St. Louis, where he worked as the Solicitor General for Southwestern Bell. He served as the first executive director of the American Bar Association in the 1950s. He was also a dedicated philanthropist and advocate for international justice, which he wrote and spoke about passionately. When he passed away in 2010, he was the last surviving member of the US legal team at Nuremberg.