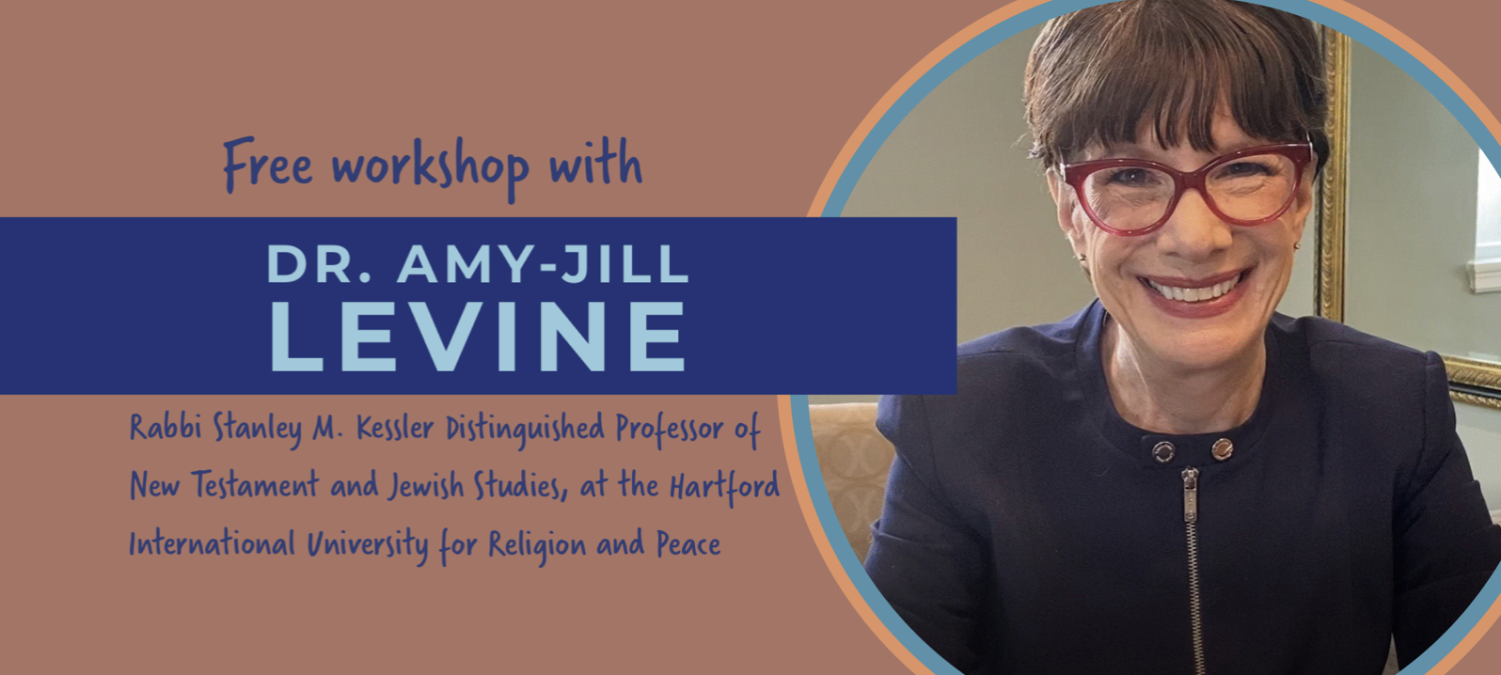 Renowned Scholar Amy-Jill Levine to Lecture at Saint Louis University
Please join the 2023 De Lubac Scholar, Dr. Amy-Jill Levine, for two events on Thursday, March 2. Both events are in the Sinquefield State Room in DuBourg Hall on the campus of Saint Louis University.
WORKSHOP
"Understanding Jesus and Paul Means Understanding Judaism," 12–1:30pm. Free and open to all who register. Register here: 
https://qrco.de/bdemGR
2023 De LUBAC LECTURE
"Jesus and Judaism: The Connection Matters," 7pm. Free and open to all.
Dr. Levine is the Rabbi Stanley M. Kessler Distinguished Professor
of New Testament and Jewish Studies, at the Hartford International University for Religion and Peace