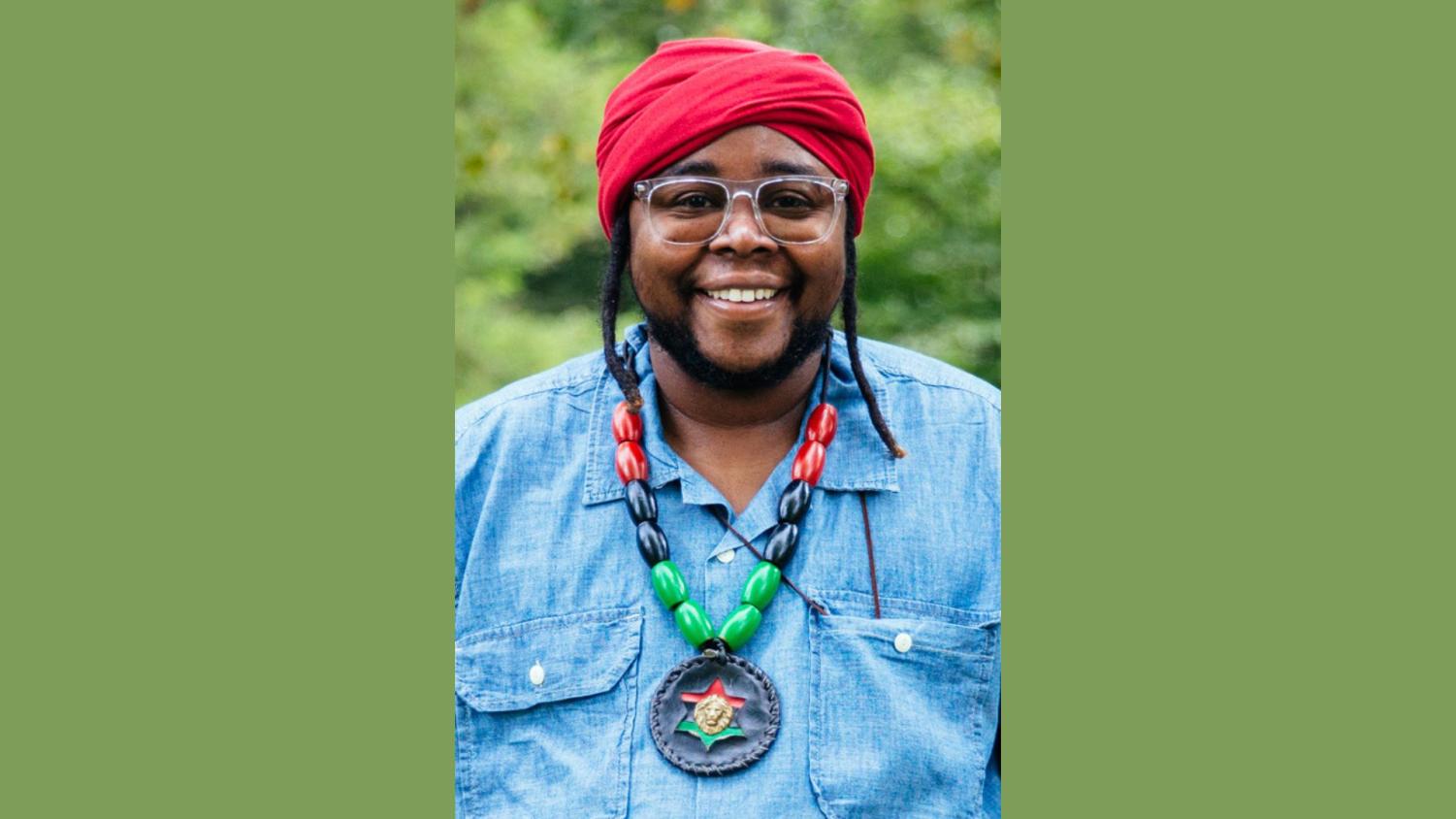 KB Frazier to be next Shir Hadash scholar-in-residence
Dr. Koach Baruch "KB" Frazier will be the third featured Shabbat scholar in Shir Hadash Reconstructionist Community's four-part speaker series. The fourth-year student at the Reconstructionist Rabbinical College (RRC) will lead services, speak, and teach on Friday, March 31, and Saturday, April 1.
Shir Hadash and MaTovu are partnering for Friday evening's Kabbalat Shabbat service and program with Frazier. The program will take place at MaTovu, 4200 Blaine Ave., St. Louis, MO 63110. Frazier will speak on "Preparing Spiritually for Passover." The Friday night program at MaTovu with Dr. Frazier runs from 6:00-8:00 p.m. Details and registration: https://www.matovustl.org/events/2023/kbkabbalatshabbat
On Saturday, April 1, Frazier will lead Shir Hadash's 10 a.m. Shabbat service and Torah discussion focusing on Shabbat HaGadol, the special "great Sabbath" immediately preceding Passover. Immediately following the service and kiddush Frazier will present a Lunch and Learn talk titled "Building the Mishkan Together: Creating Truly Inclusive Communities." A complimentary vegetarian or vegan box lunch will be provided. Donations are welcome. Shir Hadash meets in the Arts and Education Building of The JCC Staenberg Family Complex, 2 Millstone Campus Dr., St. Louis, MO 63146.
Reservations are requested by noon on Wednesday, March 28, and can be made on the Shir Hadash website or via e-mail to [email protected].
Frazier describes himself as "an audiologist, musician, co-convener of the Tzedek Lab, a dismantler of racism and a sonic and spiritual leader." He is a native of Kansas City, and lived in St. Louis for 20 years. He has a bachelor's degree from St. Louis University and earned a doctorate in audiology from Central Michigan University. In 2020, Frazier was named an LGBTQ Jewish Hero by Keshet. He currently resides in West Philadelphia.
Shir Hadash, the only Reconstructionist congregation in Missouri, launched its four-part community education series in January to increase awareness and knowledge of this lesser-known branch of Judaism.
The series will conclude on Saturday, April 22, with guest scholar Shira Singelenberg, a third-year student at the RRC. Singelenberg led High Holy Day services at Shir Hadash this year and in September will begin a two-year internship with the congregation.
The Shir Hadash community education series has been made possible, in part, by an Anything Grant from the Staenberg Family Foundation, a supporting foundation of the Jewish Federation of St. Louis.
For more information on the education series or about Shir Hadash Reconstructionist Community, visit shirhadashstl.info or contact [email protected].