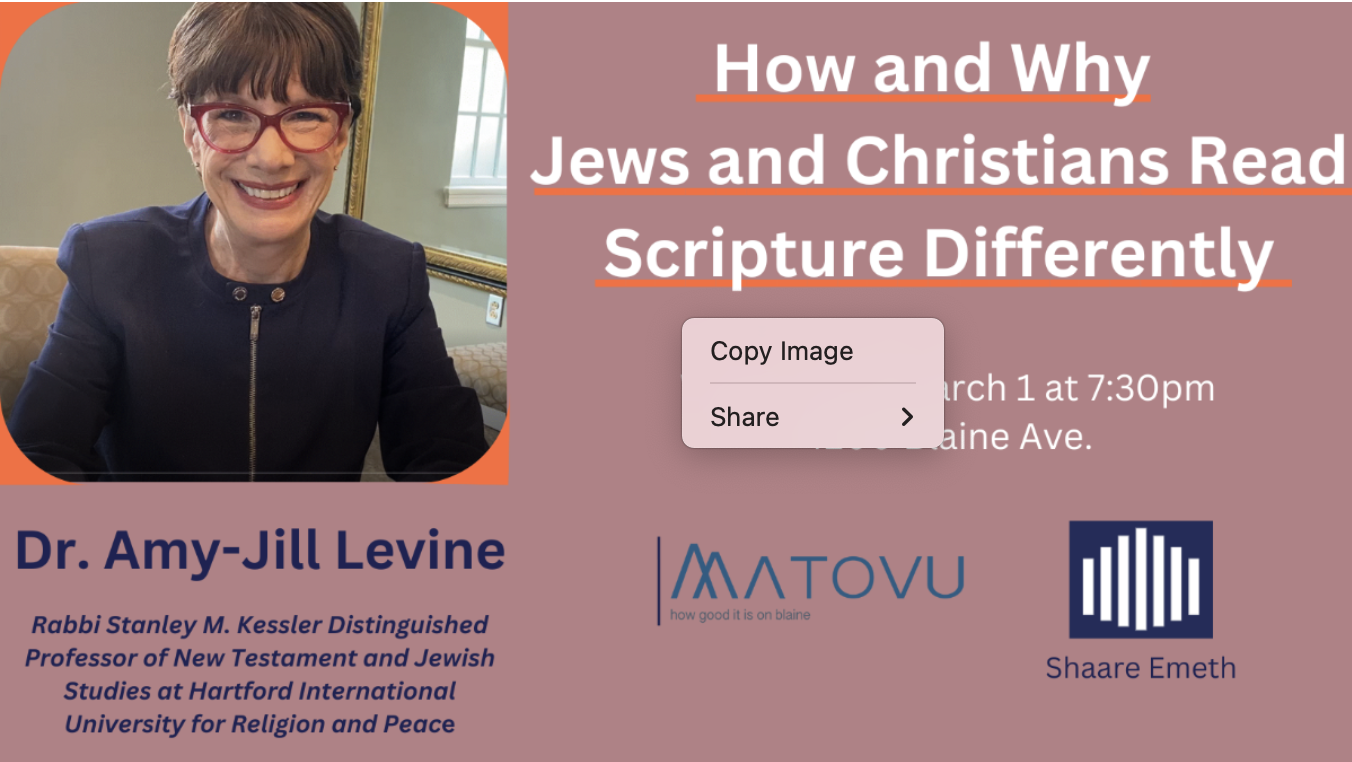 How and Why Jews and Christians Read Scripture Differently
Wednesday, March 1, 7:30p
Join us in learning from Dr. Amy-Jill Levine about how and why Jews and Christians read scripture differently. The Jewish Tanakh and the Christian Old Testament differ in translation, punctuation, definitions, theology, emphasis and even canonical order. How and why do Jews and Christians hold different interpretations of Isaiah 7.14 (pregnant woman or virginal conception),  Isaiah's "suffering servant," the Garden of Eden ("original sin" or "original opportunity"), views of the land of Israel,  the role of Law, and Psalm 22?
Dr. Levine is the Rabbi Stanley M. Kessler Distinguished Professor of New Testament and Jewish Studies at Hartford International University for Religion and Peace.
This event is put on by MaTovu in partnership with Shaare Emeth.
Next Event
Date

Mar 31 2023

Time

5:30 pm - 7:30 pm