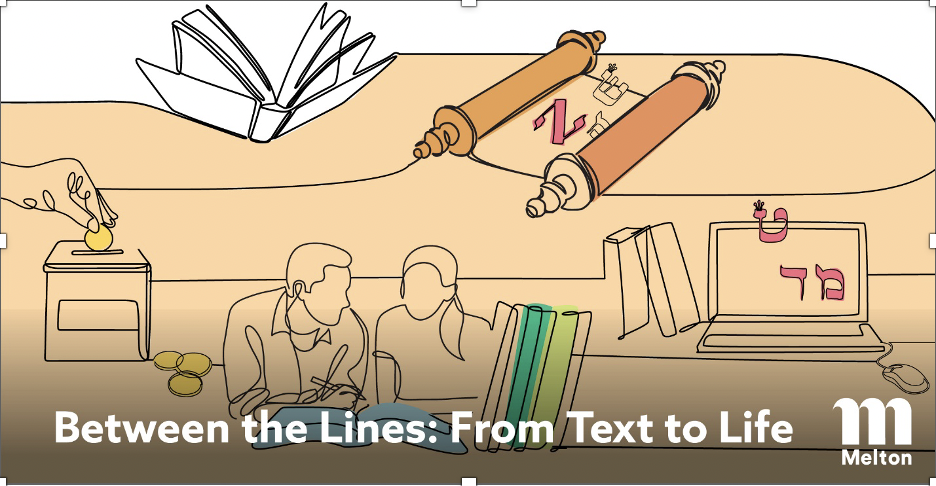 Between the lines: From Text to Life
6-Week Intro to Jewish Text Class with Rabbi Janine Schloss
Great Introduction to the Melton Program
Mondays, April 3 – May 8
7:00pm-8:30pm in person at Temple Emanuel and on Zoom
Join Rabbi Janine for a 6-week introduction to Jewish text class called: "Between the Lines: From Text to Life." Jewish texts have informed Jewish thought and practice for over 3,000 years. But how do we connect to words written so long ago? What do they reveal today? And how do they inspire action? In this course, we will examine the many ways that we bring the words of our texts into our daily lives. We'll look at the hints and clues in the letters of sacred Jewish texts: the Torah, the Prophets, the Talmud (no previous Hebrew knowledge required). We'll examine structure and authorship. We'll discuss the commentary of yesterday. We'll share where we stand today.
Cost is $179 but don't let the fee stand in your way. Confidential scholarships are available by contacting [email protected].
Register at www.meltonschool.org/st-louis.
A special tuition rate of $50 is available for any full- or part-time professionals working at Jewish organizations, including teachers and staff in St. Louis Jewish preschools, religious schools, day schools, and youth groups, through the Borow Endowment for Jewish Education, managed by Jewish Federation of St. Louis. Email [email protected] for the coupon code.