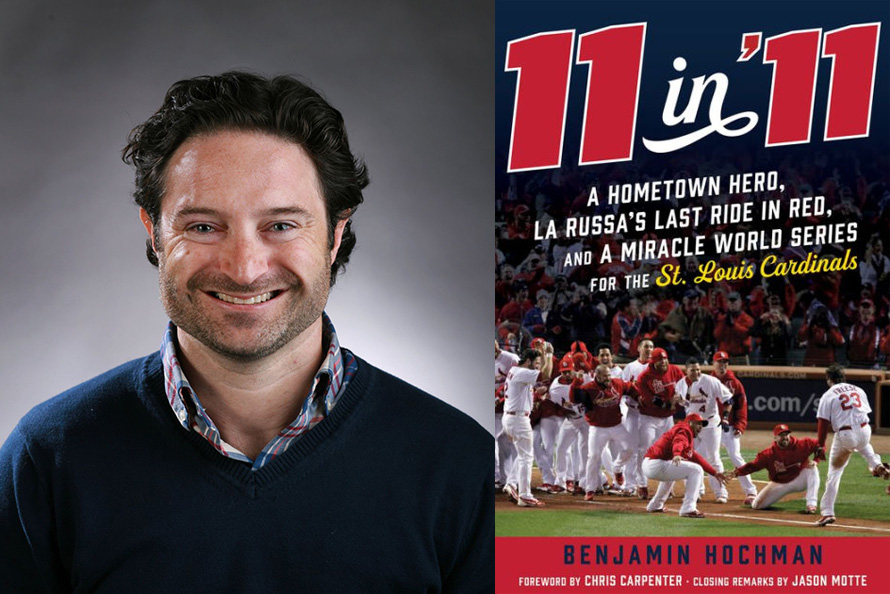 Author discusses miraculous 2011 Cardinals World Series victory
The St. Louis Cardinals' 2011 World Series victory stands out as something magical. In his new book, "11 in '11: A Hometown Hero, La Russa's Last Ride in Red, and a Miracle World Series for the St. Louis Cardinals," St. Louis Post-Dispatch columnist Benjamin Hochman offers on-the-ground perspective on Albert Pujols in his final year as a Cardinal; team ace Chris Carpenter; Yadier Molina showing his might both behind and at the plate; and the unlikely hero David Freese.
Join Hochman from 10 to 11 a.m. You can purchase a copy of his book at www.11in11book.com. To register for this free, online Mirowitz Center program, visit http://bit.ly/Mirowitz-registration, call 314-733-9813 or email [email protected].