Walker-Becker Engagement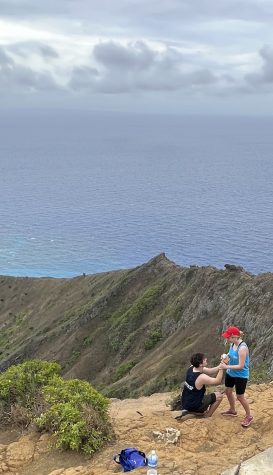 Keila Makamae Walker and Daniel Ryan Becker have announced their engagement.
Keila is the daughter of Christine McKenzie-Walker and the late Mark Walker from Kailua, Hawaii. She is the granddaughter of the late Bruce and Phyllis "Tutu" Walker of Kailua, Hawaii; Frank Pender of Kailua; and George McKenzie and the late Patricia McKenzie.
Daniel is the son of Steven and Kathy Becker of St. Louis. He is the grandson of Dolores Kling and the late Marvin Kling, the late Daniel Becker and Marjorie "Jeanne" Becker of St. Louis, all of St. Louis.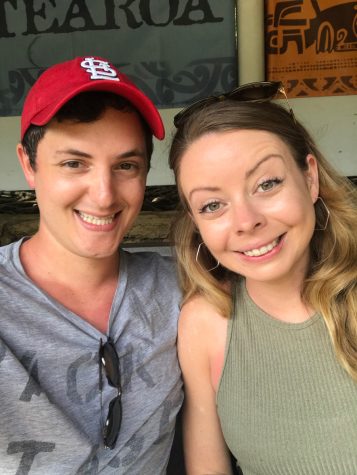 Keila graduated from Le Jardin Academy and the University of Washington, where she earned a Bachelor of Arts degree in accounting and a Master of Public Accountancy degree. She works a tax manager at Cloudflare.
Daniel graduated from Ladue High School and Emory University, where he earned a Bachelor of Arts in international studies. He works as an engagement manager at Sprinklr.
Dan and Keila met at random at a bar on 6th Street in Austin, Texas one evening while Keila was in town for the weekend with her friends. They had an immediate connection and chatted about music and the new hit mobile game, PokemonGo. They texted for a while after, but with Keila living in NYC at the time and Dan in Austin, the distance caused them to lose touch. About a year later, fate and their shared love of electronic music brought them back together at small music festival in Washington state that they each happened to be attending. They've been inseparable ever since.
Daniel proposed to Keila on May 18, at the summit of Koko Head Crater, a popular and challenging hike close to Keila's hometown of Kailua, Hawaii.
A late 2023 wedding is planned.