Levy-Braslow Wedding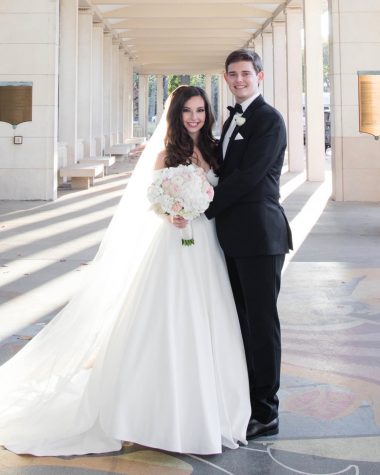 Sara Lynn Levy and Jeremy Braslow were married Nov. 3, 2019 at the Clayton Plaza Hotel, where Rabbi Alexis Erdheim officiated.
Sara Lynn is the daughter of Mimi and Marty Levy of Chesterfield, and the granddaughter of the late Jean and the late Bernard Kaplan, and Elaine and Jerry Levy. 
Jeremy is the son of Mary Frances and Marvin Braslow of Memphis, Tenn., and the grandson of John and the late Renee Gore, and the late Eleanor and the late Sol Braslow.
Sarah Rudolph, the groom's sister, served as Matron of Honor. Bridesmaids were Hannah Hausmann, Leah Kaplan and Shira Kaplan, cousins of the bride, as well as Melanie Gavril, Paige Mandelman, Jessica Sherman and Mary Louise Pope, friends of the bride.
Joshua Posner, a friend of the groom, served as Best Man. Groomsmen were Jeremy Levy, brother of the bride, Benjamin Hausmann, cousin of the bride and friend of the groom, as well as Drew Balkin, Charlie Cox, Matthew Filderman, Ben Katz, and Sam Pailet, friends of the groom.
Lee Kiefer, cousin of the bride, served as Flower Girl. Max Gore, cousin of the groom, and Gus Kiefer, cousin of the bride, served as ring bearers.
Sara Lynn and Jeremy enjoyed a wedding trip to St. Lucia. The couple resides in New Orleans.