St. Louis Jewish Film Festival lands doc on Jewish family who saved Jefferson's Monticello
Jordan Palmer, Chief Digital Content Officer
Published December 5, 2022
The St. Louis Jewish Film Festival is four months away, but we've just learned of one special film that will be among those showcased. "The Levys of Monticello" is a documentary film by Steven Pressman, who has previously directed two Holocaust-related documentaries, "Holy Silence" and "50 Children: The Rescue Mission of Mr. and Mrs. Kraus."
The documentary first came to the attention of the festival through Jay Goldstein, a member of its selection committee.
"We have an amazing committee and they watch hours of films," said Diane Maier, director of St. Louis Jewish Film Festival. "We then use a grading system. That's how we decide what to put in the festival. We take our highest-rated film and then figure out a balance of documentaries, features and films with subtitles, how many are in English and other considerations."
"The Levys of Monticello" was ranked very high by the committee. But ironically many committee members did not know the history that the film focuses on and believed it should be shared with the greater community.
"The film played in other festivals and since my son is a graduate of UVA's school of architecture and we visited Charlottesville and Monticello a few times. The story of the Levys is one that many people know little about," said Goldstein. "This film is a history of the racism and prejudice that are woven into our nation's history. To me, it's more than a film about the Levys. It is a film about antisemitism in our country, and how it has never gone away."
The Levys of Monticello
This film is the story of Monticello, the longtime and cherished home of Thomas Jefferson. It had fallen into a state of serious disrepair after Jefferson's death on July 4, 1826. Jefferson was heavily in debt when he died, and his heirs had no choice but to sell Monticello.
"The Levys of Monticello" tells the astonishing, and little-known story of a Jewish family that came to own Monticello beginning in the 1830s and lasting until the 1920s. Along with owning Monticello longer than Jefferson and his descendants, members of the Levy family also devoted themselves to the restoration and preservation of Jefferson's iconic home. In the course of doing so, the family wound up saving the house from ruin on two separate occasions.
The film focuses on the two principal owners of Monticello during the Levy years. Uriah Phillips Levy, who strongly admired Jefferson for his views on religious freedom, had a 50-year career in the United States Navy and rose to become the navy's first Jewish commodore while enduring persistent antisemitism throughout his career. Levy, like Jefferson, was also a slave owner – and was responsible for maintaining the bitter legacy of slavery at Monticello until the Civil War finally put an end to it. After Uriah Levy's death, ownership of Monticello eventually passed to his nephew, Jefferson Monroe Levy, a wealthy New York businessman and stock speculator who also served two terms in the United States Congress.
Like his uncle, Jefferson Levy also endured antisemitism, particularly when a woman named Maud Littleton mounted a national campaign in the early 1900s to wrest ownership of Monticello away from Levy in hopes of turning Monticello into a government-run shrine to Thomas Jefferson.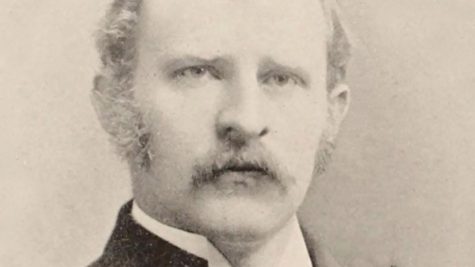 While focusing on the story of the Levy family's 89-year ownership and preservation of Monticello, "The Levys of Monticello" also tells a broader story about antisemitism that runs throughout the course of American history, right up to the present day. The film also addresses the pivotal role that enslaved people played at Monticello, during both Thomas Jefferson's and Uriah Levy's years as owners.