Maroon 5 front man Adam Levine visits Western Wall
American singer Adam Levine from pop-rock band Maroon 5 took a tour of the Western Wall in Jerusalem on Sunday in the lead up to two concerts in Tel Aviv this week.
The LA-based band will be performing at Hayarkon Park in Tel Aviv on Monday and an additional concert was added on Tuesday due to exceptional demand for tickets.
The concerts in Tel Aviv are part of the Middle East leg of the band's world tour, and follow performances in Egypt and Abu Dhabi. It is the first time the band will perform in Israel.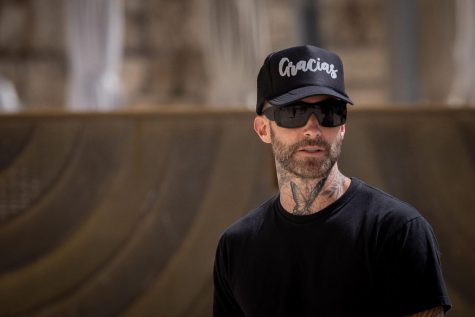 In an Instagram post last month, Adam Levine said: "Tel Aviv, we f****** love you, we are so pumped. We've never been and we are just so excited to get there," Levine said.
Maroon 5 is just one of a number of big-name bands coming to play in Israel this year. Others include Air Supply, Nice Cave, the Pixies, Deep Purple and Justin Bieber.