I remember the first time I was ever sent to the principal's office.  It happened during Sunday school at Congregation Temple Israel in the late 1970s. The lesson that Sunday was the story of Jonah. Long story short, Jonah disobeys G-d, hops a ship, a storm arrives, the crew throws Jonah into the sea and then, as the Bible states "G-d sends a giant fish" to swallow Jonah where he learns a lesson. My teacher kept saying the"giant fish" was a whale. But, I said "whales aren't fish, whales are mammals. Jonah got swallowed by a shark."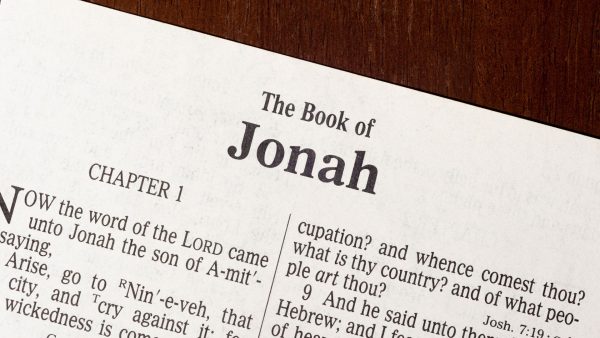 Needless to say I wouldn't give up my point of view and I was eventually sent to "the office" to think about my actions. But I was correct, and ever since I've never forgotten this moment, or my love of sharks.
The Jewish history of "Shark Week"
As a young Jewish kid growing up in St. Louis, I knew that being a fan of sharks was a bit weird. The film "Jaws" which was made by Jewish director Steven Spielberg and starred Richard Dreyfuss solidified in the eyes of millions, including my mother, that the shark was "the bad guy." Thus my request for a "shark-themed" bar mitzvah was denied.
But, turns out there was at least one more shark-obsessed Jew out there and thanks to him, he changed the world for Shark lovers like me. Steve Cheskin grew up in the Jewish community of Buffalo, New York. He is important in the Shark-loving world because he's credited with creating the country's longest-running cable programming event, "Shark Week."
In 1987, Cheskin was the vice president of programming at the fledgling Discovery Channel network. In many interviews, network founder founder John Hendricks has recounted how he and his team were brainstorming for ideas, to more or less save the fledgling network.
"I remember how it all came about. It was 1987, only 24 months after I launched the organization. We got together at a hotel in Washington, D.C. We were brainstorming, and no idea was a bad idea…. Steve Cheskin raised his hand and said, "You know how those independent stations have themed movie weeks? What if we had a shark week?" said Hendricks in an interview with The Forward.
Hendricks says he knew Cheskin's idea was a good one and the first Shark Week aired in July 1988 and has drawn more than 60 million viewers since.
Shark Week 2023
This time around, Discovery Channel's annual celebration of the apex predator will be hosted by Aquaman himself aka Jason Momoa.
"As the host of Shark Week, I am beyond excited to take you along on this journey," the "Justice League" actor said in a previously released statement. "This project means more to me than a week of talking about sharks. It's a chance for me to learn and share my connection to these amazing creatures."
Momoa added, "My love of sharks came long before my time as Aquaman—it began several generations before me."
Discovery has teased that Shark Week viewers can expect "adrenaline-inducing original hours of sharks from new and continuously explored destinations, all captured on-camera by Discovery's dedicated science and research field teams."
I for one will be tuning in and spreading the gospel that the title of the story of Jonah should forever be, "Jonah and the Great White Shark."
From the programming schedule to how to watch, here is everything we know so far about Shark Week 2023.