How St. Louisan Jessica Radloff landed "The Big Bang Theory" book
Jordan Palmer, Chief Digital Content Officer
Published October 10, 2022
True story. When Jessica Radloff, the author of the new book, "The Big Bang Theory. The Definitive, Inside Story of the Epic Hit Series" first saw the show back in 2007, she was not impressed.
"I watched the first two episodes of the show and then stopped," remembers Radloff. "The show was male-heavy, and the storylines involved science, comic books and superheroes, and it just wasn't for me."
It would take five years, the stomach flu and a good parental suggestion before Radloff would rediscover the show and later become the storyteller to present the show's official oral history.
"The Big Bang Theory": Jessica Radloff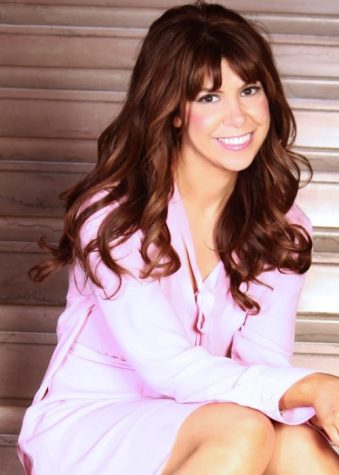 Radloff graduated from Parkway Central High School in 1997 and grew up a member of United Hebrew Congregation, where her family still belongs. For the past decade, she has been Glamour magazine's senior West Coast Editor, covering the biggest stories and stars from Hollywood. She knows all the people you want to know, including all the cast members of "The Big Bang Theory."
"By 2011, even though I didn't watch the show, I had gotten to know the actors and producers as people," said Radloff. "Late that year I was home in St. Louis and got very sick with the stomach flu. I was just sitting around my parent's home when my parents suggested I watch the reruns of the show because they loved it. I was so sick, so they put it on to try to take my mind off of feeling so awful."
It may have been a bit of kismet, but the episode that Radloff watched had a funny Jewish direction.
"I remember it was called 'The Vegas Renormalization' and the characters Leonard and Raj took Wolowitz to Las Vegas. There they found a prostitute who was willing to pretend she was Jewish," remembers Radloff. "She says 'Boy, would it kill them to put out a nice brisket? and when Wolowitz introduces himself, she says 'Oy gevalt, you're hot.'  I remember thinking, this is absolutely hysterical, especially the way they got Jewish humor."
Radloff was hooked.
The Big Bang Beat
Soon, Glamour started to also realize that the show was a huge hit with its audience.
"Once the show added actresses Mayim Bialik and Melissa Rauch, and Penny's character went through a period of career transition, their stories really resonated with our readership. Because my bosses knew I knew these actors well, they said 'You love this show, you should cover it,'" said Radloff.
From there Radloff would write about the show each week. She published more than 150 articles on the series and even had a cameo in the finale.
"It was one of the shows that got better as it went on. Some people will tell you they loved the early seasons before they expanded the cast," said Radloff. "But I personally prefer the later seasons after the expansion."
The Big Bang Theory: Rosh Hashanah 2020
How "The Big Bang Theory. The Definitive, Inside Story of the Epic Hit Series" came to be is actually a very Jewish story, according to Radloff.
She was initially approached by a literary agent about the idea of doing an oral history of the show in late August 2020. In September, and already in St. Louis for the High Holidays, she did some research on what such a project might entail. Oral histories of successful TV shows are not a new practice and usually involve the full participation of all involved, if possible. This allows the author to piece together the singular story from multiple voices.
"I went to the Barnes and Noble in Chesterfield, and looked at published oral histories on shows like 'Modern Family' and the  'The Office' to see what they looked like. I remember opening up the books and saying to myself, 'Oh, I can do this,'" said Radloff. "Of course, I had no idea how involved and difficult it actually was."
Radloff approached Glamour with the idea and they gave her the green light to take on the project, on her own time.  She next texted Steven Molaro, the executive producer of the show.
"I texted him on a Friday and told him I had something presented to me and I wanted his advice. He responded by telling me to call him tomorrow, which was Saturday and Rosh Hashanah. I never work on Rosh Hashanah, but in this case, I made the exception and called him."
Looking back now, Radloff says it feels even more significant that the book project really got off the ground on the Jewish New Year.
"The start of the new year, and new beginnings. I remember calling him after services and told him the idea, " said Radloff.
It took Molaro less than 30 seconds to tell her she had to do this. She had to write the book. He also offered to reach out to Chuck Lorre, the show's creator. Radloff knew there could be no book without Lorre's support. The conversation with Molaro lasted two hours and ended with Radloff confident that she was onto something big.
"I was concerned that because the show had been covered ad nauseam for years, there was nothing new to tell and uncover. But he (Molaro) really put me at ease that there were plenty of stories yet to tell."
A month later Molaro spoke to Lorre.
"I was scared out of my mind about this actually happening because I knew this was going to be a big deal, and this was going to change my life if I embarked on this," remembered Radloff. "I convinced myself that I would be OK if Chuck said yes to this idea and also that I'd be okay if he didn't."
Chuck Lorre said yes.
"But, at the moment I heard Chuck had said yes, I realized that had he said no, I would have been crushed," said Radloff.
Now, with the blessing of Chuck Lorre, the work really began.
The Big Bang Book
Radloff was off and running. One by one, the cast and the producing and writing teams all agreed to the project.
"Here's the thing about the cast of 'The Big Bang Theory,' they love and respect the show so much that not only did they all agree to participate, but they also gave me unlimited time and access. No question was off the table, no topic too difficult, no request went unanswered," said Radloff.
In the interviews, no one holds back
The process of writing the book included doing extensive interviews with the cast. From her descriptions of each interview, Radloff could probably write another book.  To prep for the cast interviews, Radloff filled up 100 pages of notes after rewatching all 279 episodes of the show, plus the unaired pilot. In total, she conducted more than 120 hours of interviews, with each one creating a new and lasting memory for the author.
"There were so many surprises. I remember being genuinely shocked to the point that many of the actors did not know a lot of these stories," said Radloff.
One such revelation that Radloff writes in the book, involves actors Simon Helberg (Howard Wolowitz) and Kevin Sussman (Stuart Bloom).
"Sussman had auditioned for quite a few of the roles on the show during the pilot process and Helberg knew that the producer really liked Sussman," said Radloff. "Helberg also believed that he was the only actor cast as Wolowitz, but really it was Sussman who was the first cast."
According to Radloff, things went on behind the scenes that made it impossible for Sussman to continue in that role, and then the producers turned to Helberg. But no one ever told Helberg. Sussman remained silent because the two were friends and he did not want to create an awkward moment on set.
"This all happened during the interviews and some of the cast didn't know, but some of them did. It was mind-boggling. I couldn't believe it when Kevin Sussman told this to me and that he never told Helberg," said Radloff. "There was so much that went down behind the scenes with this decision, but you'll need to read the rest in the book."
Interviewing Jim Parsons
In interviewing Parsons, who played "Sheldon," Radloff says she began to panic just days before because she had filled up 12 notebook pages of questions, but only had 90 minutes for the interview. Best-laid plans always seem to work out, as Radloff's 90 minutes eventually grew to more than 20 hours with Parsons.
"I was really surprised how in-depth the actors went, Jim Parsons (Sheldon Cooper) especially, with his talking about his reason for why he stopped drinking during the first and second pilots and didn't have a drink for nine years," said Radloff. "That story is in the book, as well as how Parson dealt with his meteoric fame.
Radloff writes about the personal challenges Parson endured during the show's run.
"He really opened up about what it was like dealing with sudden fame and the pressure of contract negotiations.  I can appreciate how difficult it can be to acknowledge tough situations behind the scenes."
Johnny Galecki and Kaley Cuoco
After her one-on-one interview with actor Johnny Galecki (Leonard Hoffschtetter), Radloff's next interview was with Kaley Cuoco, who amazingly suggested that Galecki join them for a dual interview. Fans of the show know of the chemistry Galecki and Cuoco had on screen, as well as off.
In the book Radloff writes in-depth about how the two actors contemplated marriage.
"I've never laughed so hard in my life as the two of them opened up about their on-and-off-screen relationship. They are truly as close as they say they are and have each other's backs through thick and thin," remembered Radloff.
Book is out on October 11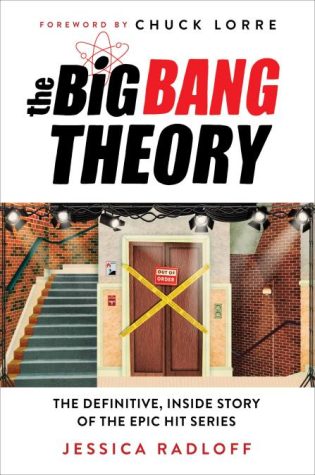 "The Big Bang Theory. The Definitive, Inside Story of the Epic Hit Series" by Jessica Radloff is available for purchase at all major booksellers and online. Radloff will be in St. Louis for a book signing soon to be announced later this month. More information will be available soon. She will also be featured as a guest speaker during the St. Louis Jewish Book Festival on Wednesday, Nov. 16, 7 p.m. Tickets for "Missouri's Own Authors" are $25 and available online.