Free showing of award winning film, "Petit Rat," Friday on Nine PBS
Jordan Palmer, Chief Digital Content Officer
Published May 25, 2022
In 1940, a French Jewish girl's dream of becoming a ballerina is cut short by World War II. She vows that if she has daughters, they will become dancers. Nearly 80 years later, she and her two daughters confront the impact of that pledge. That is the storyline of "Petit Rat," a film that just won Best Documentary at the Miami Jewish Film Festival. You have the chance to see this film, for free, this Friday on Nine PBS.
"Petit Rat" | The story
Inside the Baryshnikov Arts Center in New York City, Fernande, an 81-year-old woman, and her two daughters, Deborah and Vera, rehearse a dance piece together. They have never danced together before. There is history between the three of them, but the story begins with Fernande.
In 1940, eight-year-old Fernande Horenstein, lives in Paris, France with her parents, Vera and Henri. Vera wants her daughter to become a ballerina and introduces her to the Russian ballet mistress, Madame Olga Preobrajenska, who sees that Fernande has raw talent. She begins her training with an eye toward becoming a "petit rat"–an apprentice with the Paris Opera Ballet.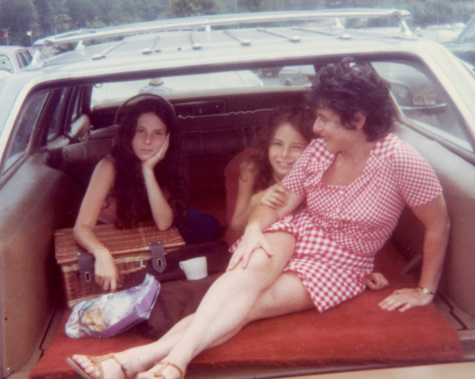 The Nazis invade Paris, forcing the Horensteins to flee to Yenne in the south of France, where they are hidden by a French-Christian family, Marie and Placide Chagnon. Fernande and her parents survive the war and return to Paris. Plagued by survivor's guilt and the shame of being Jewish, Fernande returns to study ballet with Madam Preobrajenska who tells her that she is too old to become a dancer. She vows to herself that if she has daughters someday, they will become dancers.
Fernande's pledge becomes a reality. She has two daughters, Deborah and Vera, who become dancers. Through confessions and revelations made during the rehearsal of the dance piece, a family legacy is uncovered. "Petit Rat" is a love story between a mother and her daughters, bonded by the intergenerational trauma of war and uplifted by the resilience of familial love."Petite Rat" will air Friday, May 27th at 10:30 p.m.